In a recent campaign initiated by a National Geographic magazine, shocking news has been revealed about our environment. The campaign named Planet or Plastic? is an awareness drive towards recognizing the damage caused due to overuse of plastic.
Most of us undergo a guilt trip every time we use plastic bags but none of us like to understand or even acknowledge its large-scale consequences. We wish to rather turn back towards the grave reality that our single action of callous behavior can lead to.
This is exactly what the campaign is trying to do—bring its readers closer to the eventual results of their small acts of carelessness. The drive is an attempt to make customers aware of the products that they use and the amount of plastic consumed in it. To make them realize that it's only when they reject the products that use excess plastic, will there be any change in the vicious cycle of production-consumption-and pollution.
One of the examples set by the magazine is that they're sending the issues in paper bags rather than plastic covers. At another level, they've identified a list of products plastic bottles, straws, and bags that need to be abandoned to significantly reduce its demand in the market. The campaign requests the readers of the magazine to pledge against the use of these products, wouldn't you want to join them too?
These are such shocking images that'll make anyone feel guilty of what their actions could lead to. And not only this, scientists working with the magazine are trying to show through their studies how plastic present in the soil and underwater dissolves and enters the food chain. How it is not just the external environment that is going to be affected but how our own bodies are going to be subjected to the pollution caused by us.
The CEO of National Geographic Partners, Gary Knell, told newspaper Daily Mail how for approximately 130 years the National Geographic consistently has been documenting the stories about both the beauty of the world and the threat that it is under.
He highlighted the efforts of those involved in the campaign—the photographers, researchers, and scientists—who have been closely observing the environmental consequences of the use of plastic.
He said, that the initiative, Planet or Plastic? is aiming to create an all-inclusive awareness of the detrimental consequences of the single use of plastic. The awareness drive is to reveal the journey of plastic from land to ocean and to develop environmental consciousness in people.
Here are a few images from the National Geographic magazine that point out what plastic waste has done to the wildlife and the environment.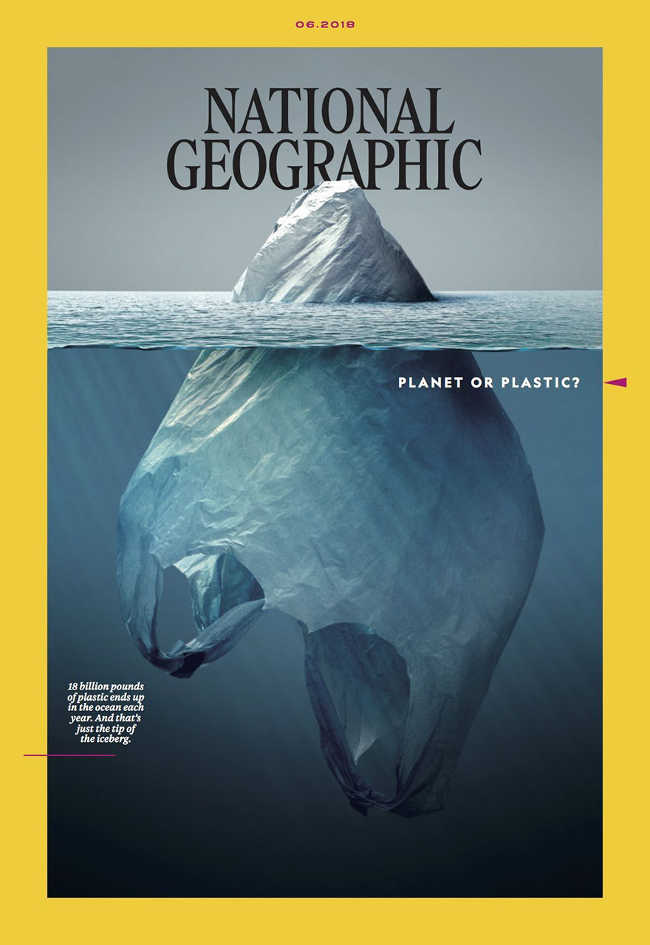 1. There are downsides to landfill living: This European white stork got itself stuck in a plastic bag in Spain.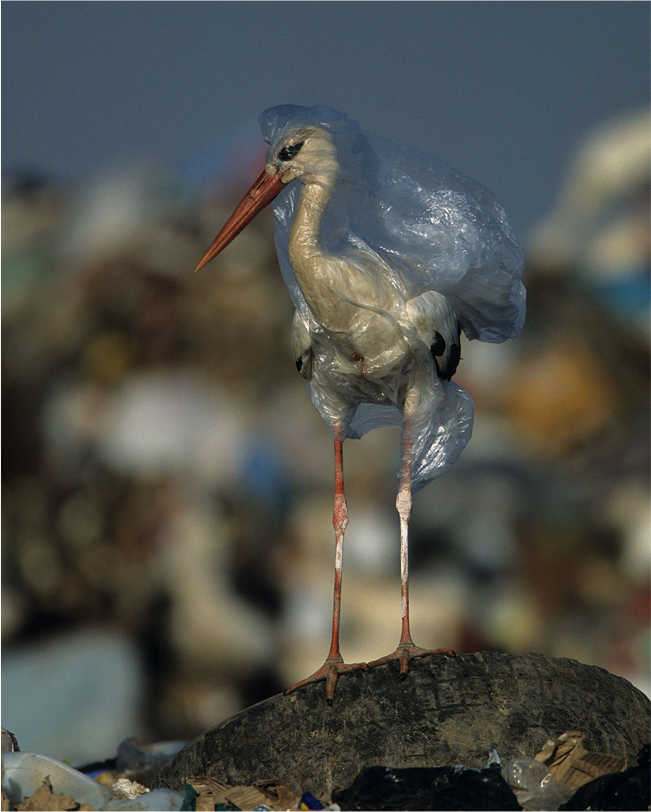 2. Under a bridge on a branch of the Buriganga River in Bangladesh, a family removes labels from plastic bottles, sorting green from clear ones to sell to a scrap dealer. Waste pickers here average around $100 a month.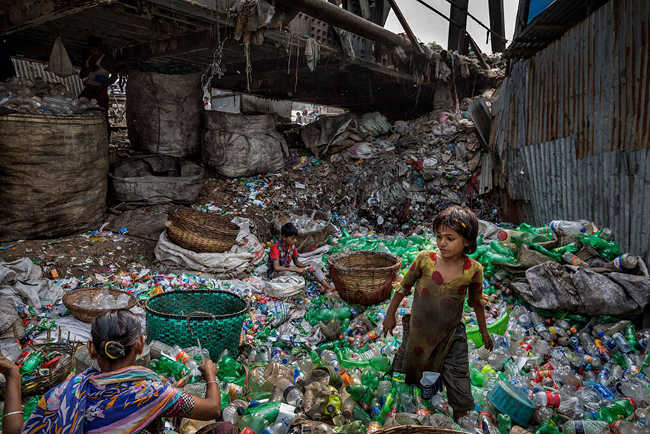 3. The largest market for plastics today is packaging materials. That trash now accounts for nearly half of all plastic waste generated globally—most of it never gets recycled or incinerated.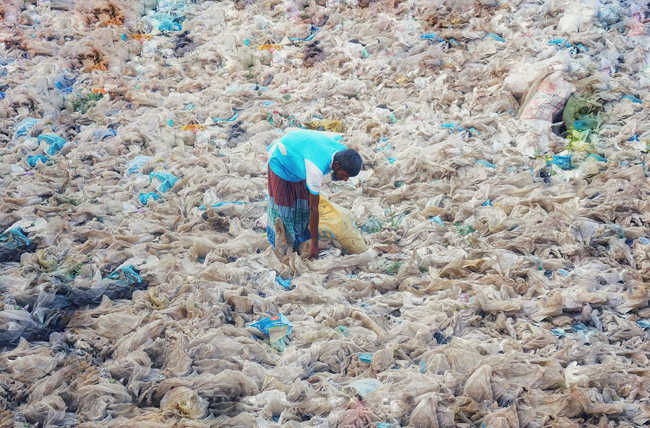 4. Plastic bottles choke the Cibeles fountain, outside city hall in central Madrid. An art collective called Luzinterruptus filled this and two other Madrid fountains with 60,000 discarded bottles last fall as a way of calling attention to the environmental impact of disposable plastics.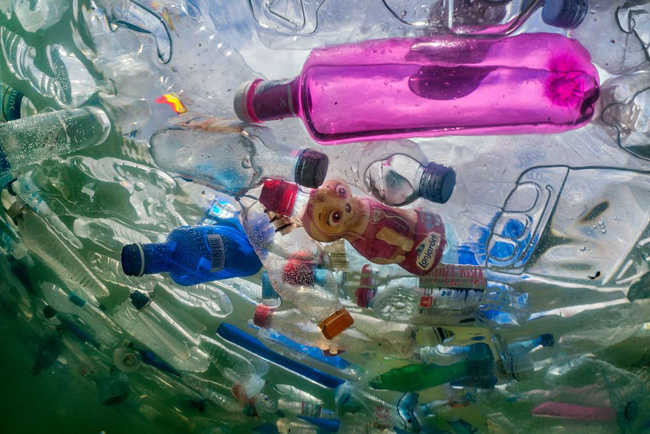 5. "An old plastic fishing net snares a loggerhead turtle in the Mediterranean off Spain. The turtle could stretch its neck above water to breathe but would have died had the photographer not freed it. "Ghost fishing" by derelict gear is a big threat to sea turtles"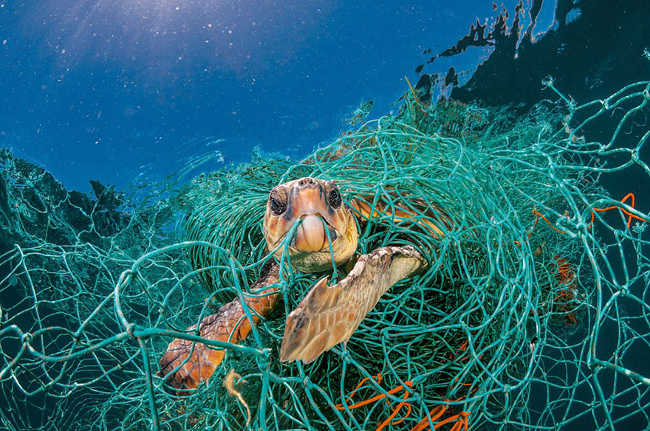 6. "To ride currents, seahorses clutch drifting seagrass or other natural debris. In the polluted waters off the Indonesian island of Sumbawa, this seahorse latched onto a plastic cotton swab—" a photo I wish didn't exist," says photographer Justin Hofman"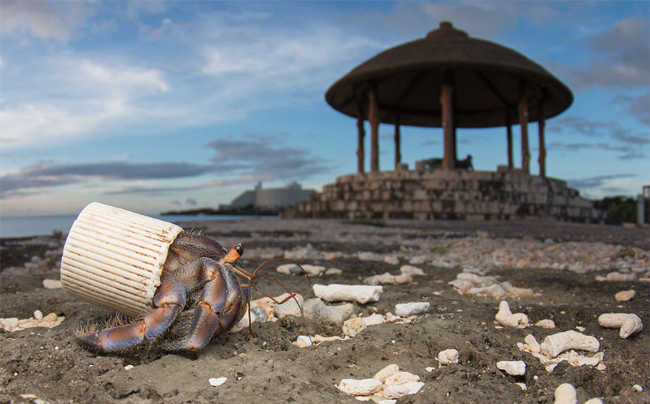 7. "Around the world, nearly a million plastic beverage bottles are sold every minute"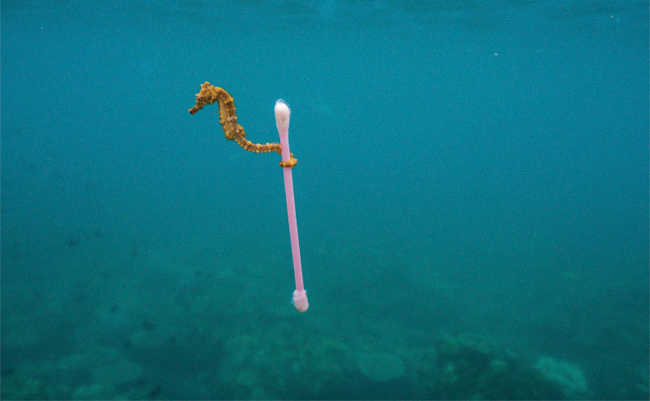 8. "Some animals now live in a world of plastics—like these hyenas scavenging at a landfill in Harar, Ethiopia. They listen for garbage trucks and find much of their food in the trash"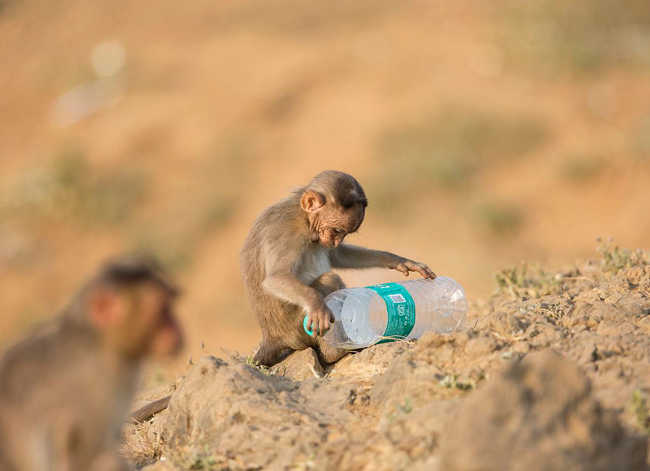 9. "Some 700 species of marine animals have been reported so far to have eaten or become entangled in plastic"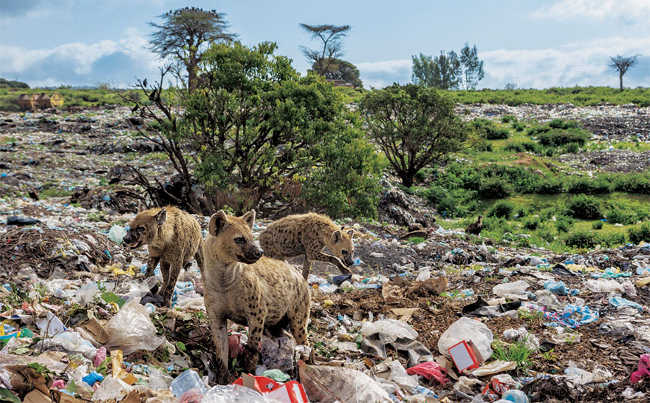 10.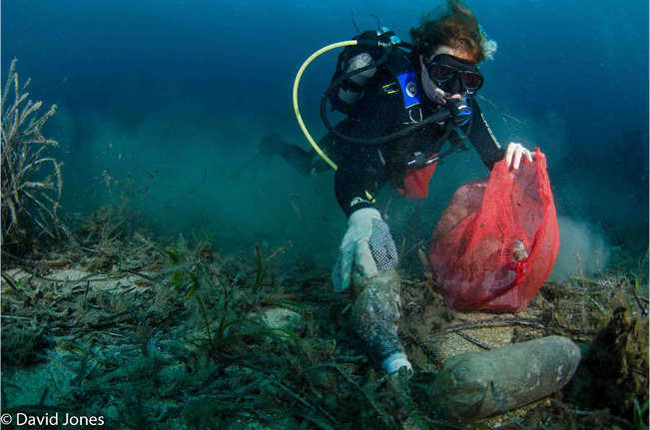 11. "By 2050, virtually every seabird species on the planet will be eating plastic"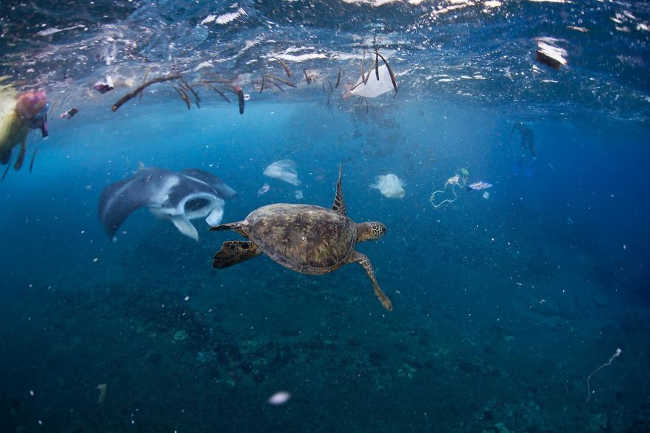 12. "As of 2015, more than 6.9 billion tons of plastic waste had been generated. Around 9 percent of that was recycled, 12 percent was incinerated, and 79 percent accumulated in landfills or environment"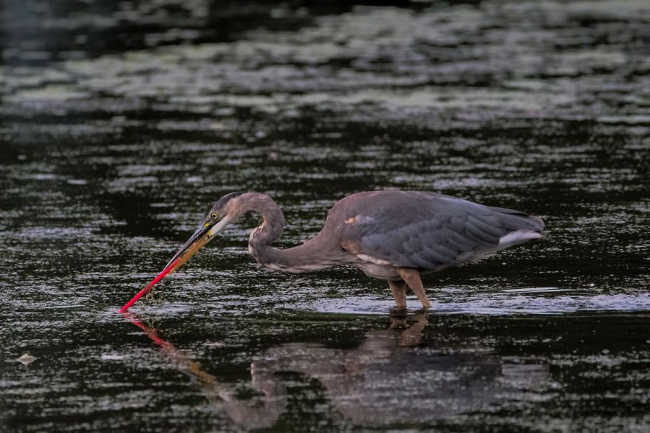 13. "Just after dawn in Kalyan, on the outskirts of Mumbai, India, trash pickers looking for plastics begin their daily rounds at the dump, joined by a flock of birds. In the distance, garbage trucks rolling in from the megacity traverse a garbage valley. The woman carrying the red cloth lives at the landfill"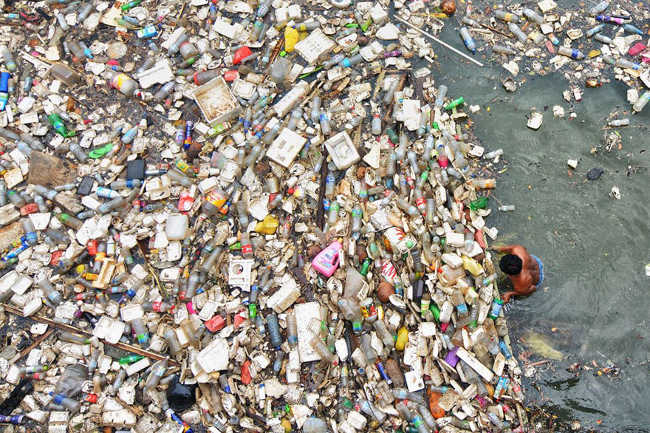 14. "After sheets of clear plastic trash have been washed in the Buriganga River, in Dhaka, Bangladesh, Noorjahan spreads them out to dry, turning them regularly— while also tending to her son, Momo. The plastic will eventually be sold to a recycler. Less than a fifth of all plastic gets recycled globally"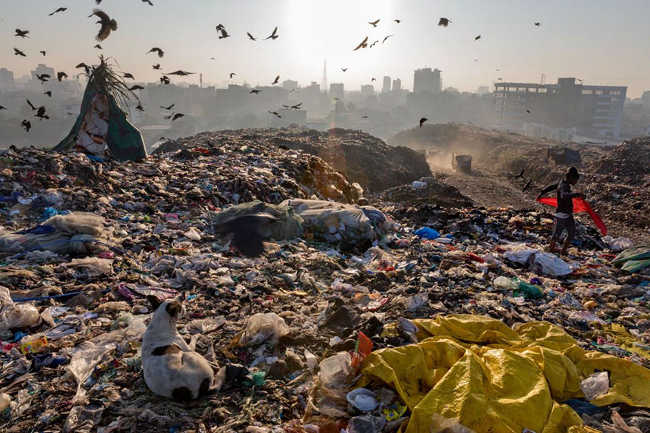 15. "Colored chips of plastic—collected, washed, and sorted by hand—dry on the banks of the Buriganga. About 120,000 people work in the informal recycling industry in and around Dhaka, where 18 million inhabitants generate some 11,000 tons of waste a day"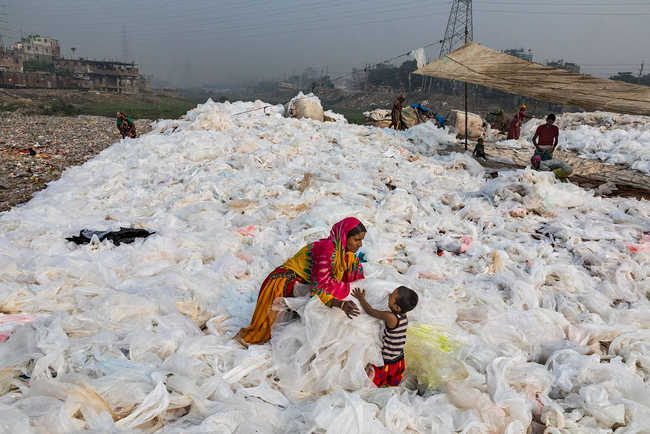 16. "Recology's largest San Francisco recycling plant handles 500 to 600 tons daily. One of the few plants in the U.S. that accept shopping bags, it has more than doubled the tonnage it recycles in the past 20 years"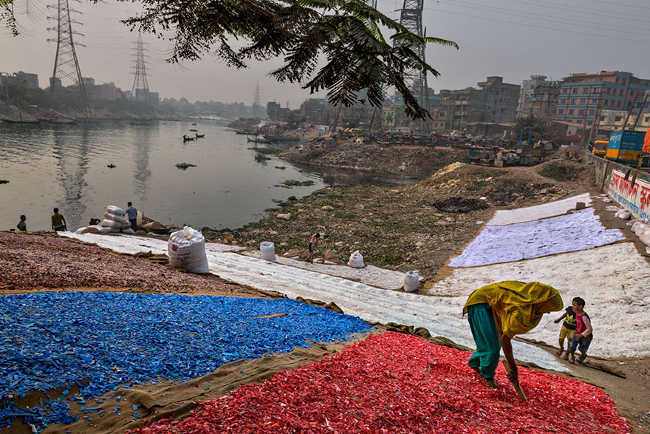 17. "Trucks full of plastic bottles pull into a recycling facility in Valenzuela, Philippines. The bottles were plucked from the streets of metropolitan Manila by waste pickers, who sell them to scrap dealers, who bring them here. The plastic bottles and caps will be shredded, sold up the recycling chain, and export"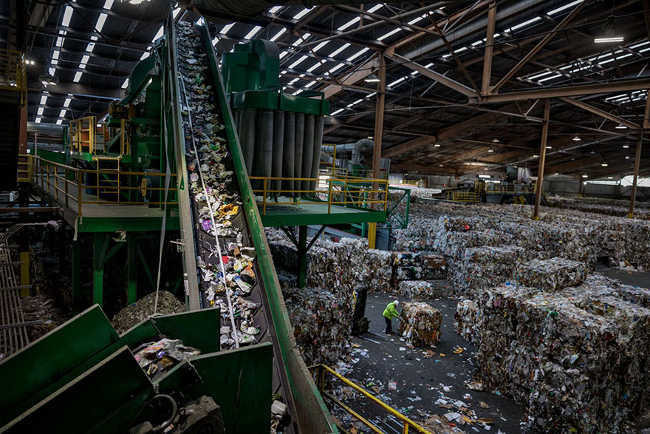 18.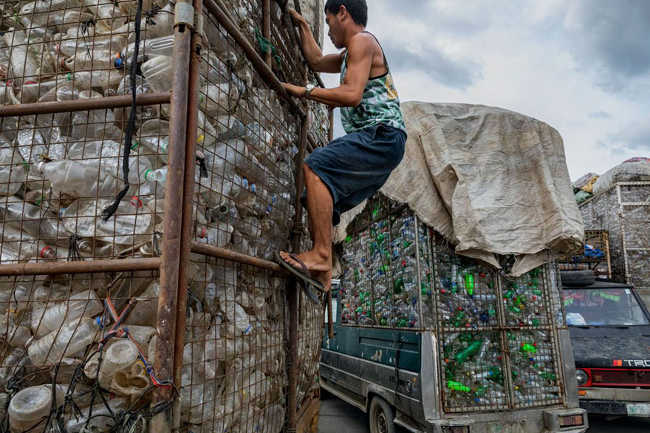 19.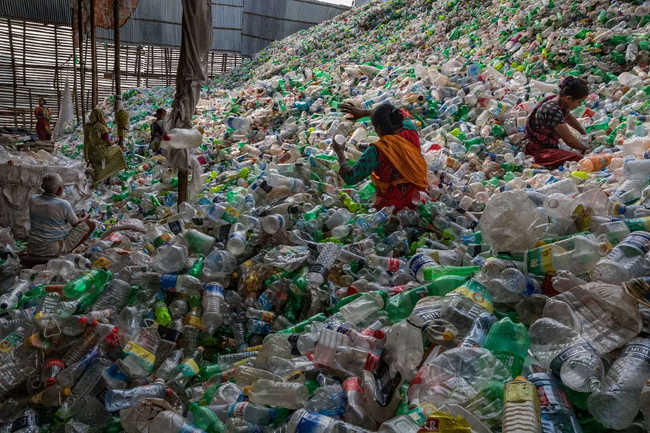 20.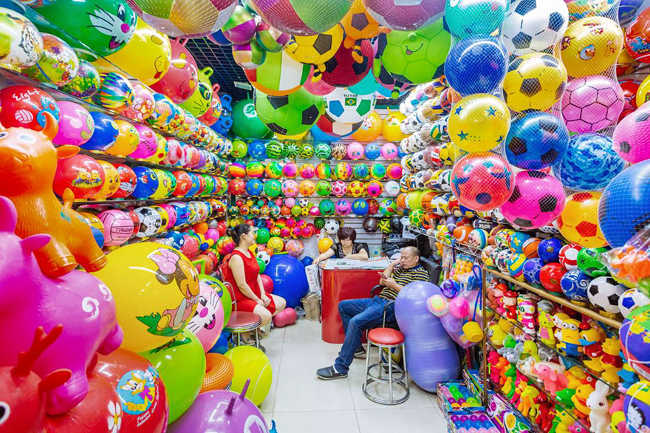 21.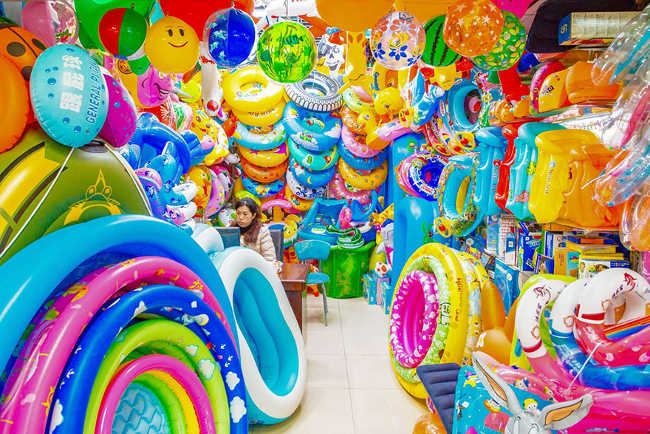 Check out the infographics below.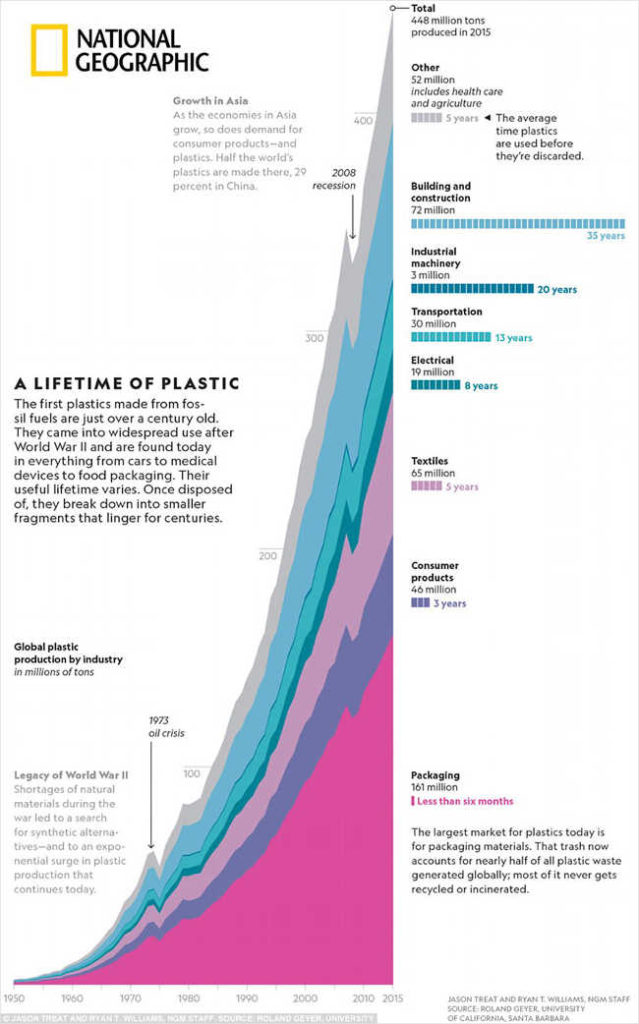 Facebook Notice for EU! You need to login to view and post FB Comments!