Most of the time, a response to infidelity would be heartbreaking.
It's not often we read something of this nature and have a good laugh. For one particular couple, cheating and breaking up may be one of the funniest things ever.
In a letter from the husband, he tells his wife why he's leaving her. By the way, he's been cheating on her with her own sister.
Instead of quoting the letter word for word, I will break it down for you. Basically, the husband says he's leaving his wife. He says they were together for 7 years and it is not been a good long haul, basically. He goes on to say the last couple weeks were the worst.
He tells the wife, in the letter, about how her boss called to say she quit her job.
He says he got a haircut, she didn't notice, neither did she notice the silk boxers he wore to bed. Hmm, he says she ate dinner as fast as she could, watched her shows and went straight to bed. He goes on to assume she is cheating because she doesn't want sex and doesn't tell him that she loves him.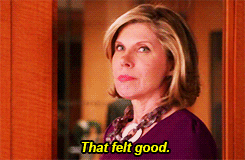 After the letter is finished, he adds a bit at the bottom. He says he's moving to West Virginia with her sister.
So, it seems like the wife has done a terrible job of being there for her husband. In fact, she has driven him to an affair with her own sister, right? Not so fast. The wife had a few choice words in response to his letter.
The wife agrees that they have indeed been married for 7 years, but he has not been a good man. She said she watches television so much to zone out his constant complaining, and the reason she didn't compliment his haircut was that it made him look like a girl. She said she didn't eat much at dinner because what he thought was her favorite meal was actually something her sister would eat. The wife hadn't eaten pork in 7 years. As for the silk boxes, the wife claims that she saw the $49 price tag still hanging on them and remembered how her sister had borrowed $50 from her the same day, that morning actually.
The reason the wife quit her job was that she won the lotto for 10 million. She had bought a ticket to Jamaica as a last effort to save her marriage. When she got home, her husband was gone and she found the goodbye note. The wife left one more statement as well. She told her husband that her sister was actually not Carla, but born as Carl. She just thought he might want to know.
My message to you, all you out there: Don't be so quick to end one relationship and start another. You might just get worse than you had before.