"Hey Alexa, read today's news!" From now on Alexa will respond to these things in Samuel L Jackson's voice. Isn't it interesting?
Later this year, this American actor and director will be a celebrity voice option for the voice assistant, Alexa. Alexa is Amazon's cloud-based digital assistant and it is quite popular among the youth. Users can avail of this "voice pack" of Jackson for a special introductory price of 99 cents. It will include both the censored and uncensored (explicit) version.
Using a recent Neural Text-to-Speech technology developed by the company, Amazon will be able to add more celebrity voices by 2020. Alexa is going to sound more like a human being. It will create a sense of relatability with the audience. On top of that, these voices will be from our favorite celebrities. That's something! We can feel what we listen to. This text-to-speech technology will make Alexa capable enough to imitate speech inflections of a human being as well, making it all the more emotive.
You can install the voice pack of Samuel Jackson quite easily on your Alexa. You just have to say "Alexa, introduce me to Samuel L. Jackson," and voila – the Pulp Fiction bible-narrating badass' voice is in your device. You can also choose whether you want to use the explicit (uncensored) or censored version of his voice.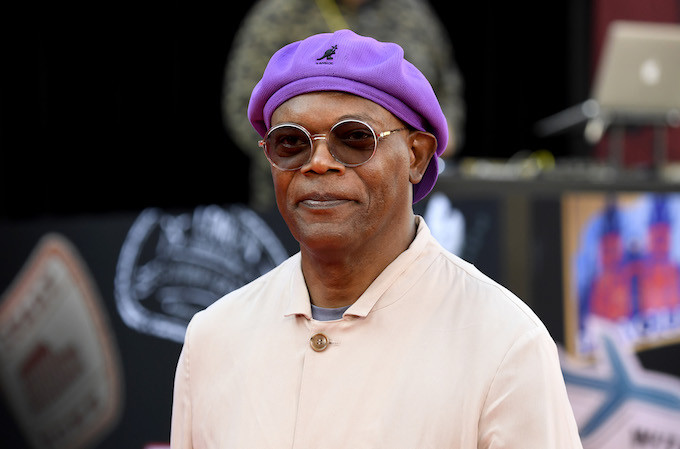 In the past, Alexa had used the voices of celebrities too. You can get your sweet greetings in the famous Chelsea Handler's voice or you can get a duet with Ed Sheeran's voice. However, these voices were different from what Samuel L. Jackson's voice pack is going for. For Handler and Ed Sheeran's voice pack, you needed pre-recorded audio.
There are also many other features that Amazon brought into Alexa. Amazon introduced the multilingual mode, especially for bilingual Alexa users. In the United States, this mode will have both Spanish and English language. That way, there will not be much language barrier present between the user and the device. In Canada, people can choose French and English. Users in India can select Hindi and English. So, it can be seen that the languages of the majority language users in these specific regions have been selected. Maybe, in time, Alexa will have a whole repertoire of different local and international languages to choose for.
Amazon introduced a new music streaming service too called Amazon Music HD. It can provide high-quality music streaming to its users. It's one of the best choices for audiophiles.
Alexa was always a wonderful device. Now, with the voice of Samuel Jackson, it has amped up the badassery.