Animals belong in nature. And when we invite them into our families, it is expected we treat them as our own, with love and kindness. But there is an outrageous trend in China doing the rounds which has enraged the whole world.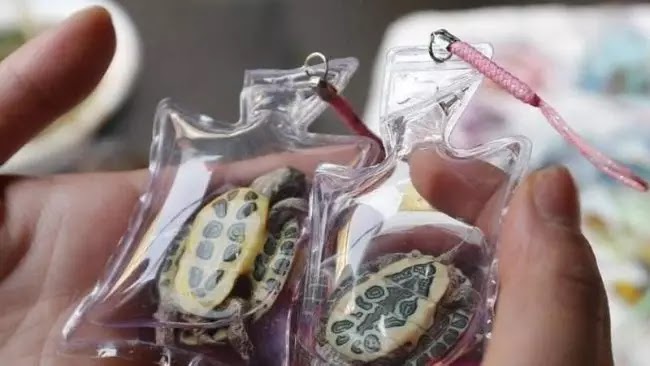 It has come to light that the Chinese people are now carrying small but live amphibians, turtles as well as fishes as keepsakes. These animals are trapped alive in small plastic containers that serve as keychains. They have a tiny quantity of water, crystallized oxygen, along with some nutrients just to keep them alive.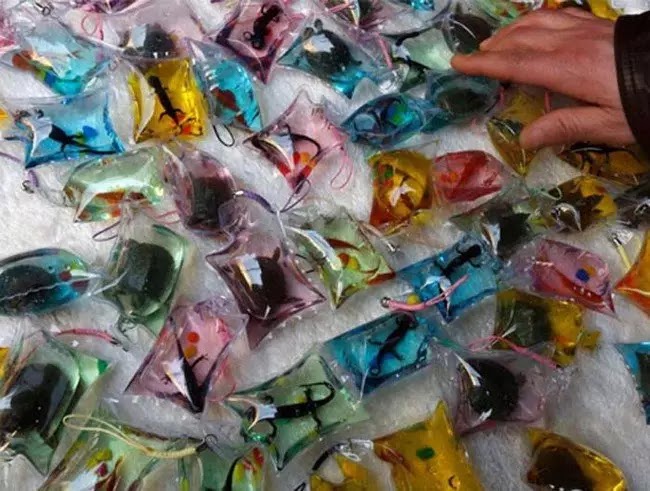 These airtight packets are still inhumane and serve as prisons for the animals inside. They can have to survive on the bare minimum of food, water, and oxygen and usually last for 2-3 months.
The inventor remembered to include the requirements but did not stop to think about the wastes from the animals. The toxic waste, mainly ammonia, from their respiration and digestion will kill them faster than the food can survive them.
There are many purchasers for these keychains with the live animals trapped inside. They buy it for around $1.50 from train stations and discard it once the animals die.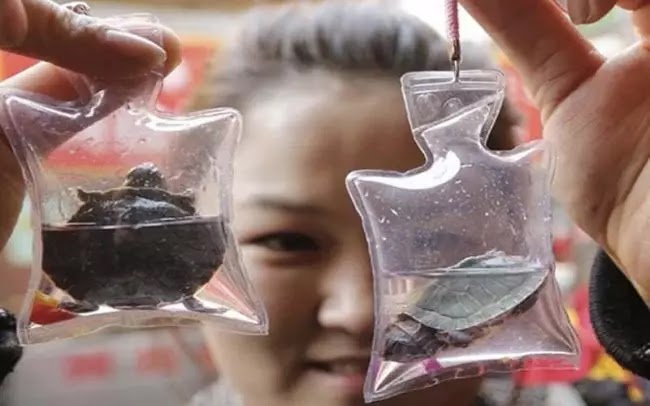 The director of an NGO, Qin Xiaona explains that wild animals only are protected in the country. Hence, says the director of the Capital Animal Welfare Association, that these souvenirs are perfectly legal there.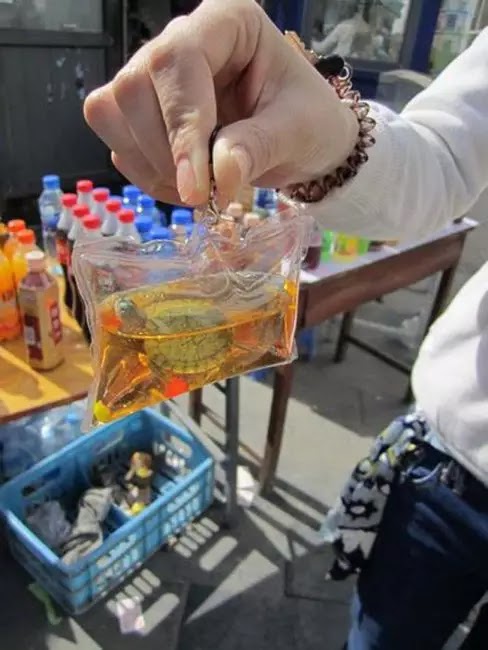 Most people are extremely unhappy with such a development and many have even signed a petition to ban this practice.
We can only hope good sense prevails on the people and they release these animals.