Japan has earned such an eclectic reputation over the years, that anyone visiting it always expects something different, something new, and something wholly innovative. And Japan never fails. The Olympic Games in 2020, scheduled to be held in Tokyo would be featuring medals designed by scientists in a project called the Medal Project, which would basically be recycling and reprocessing trashed consumer electronics like phones. Not only the Olympics, but the Paralympics would be featuring the same medals.
While using recycled products hasn't really been an entirely new concept, a 100% usage of it is absolutely new. What's more interesting is that the government is actively asking the citizens to take part in this. The donation started on October 2018 and the last day is scheduled to be 31st March 2019. The committee requires 2700 kgs of Bronze, 30.3 kgs of Gold, and 4100 kgs of Silver.
While this is certainly a major step in tackling e-waste- the fastest growing wastage problem in the world, a lot more needs to be done. But the Japanese government has done it efficiently by not only incorporating the big sectors but also by using local businesses to gather donations.
Gold Chips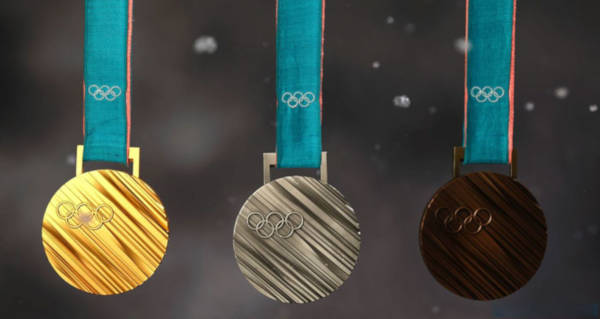 The gold would be extracted from chips embedded in PCs, Cellphones, and other electronic devices.
Status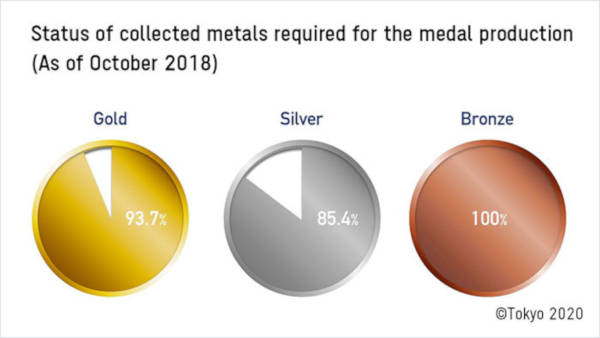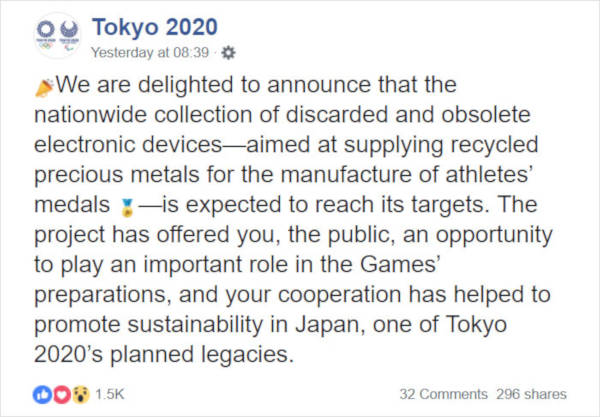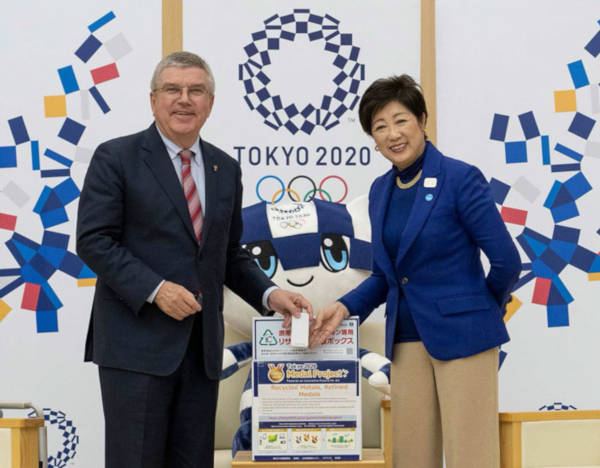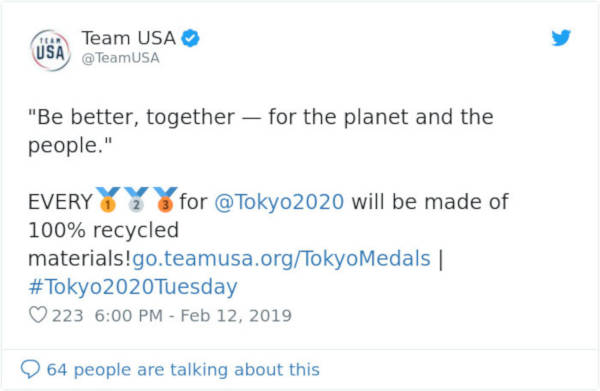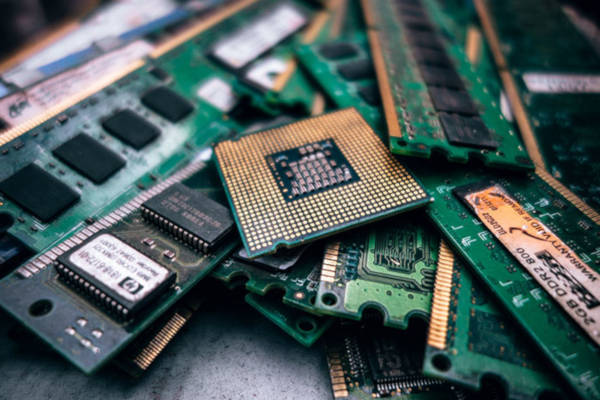 By October 2018, Bronze was collected to the full limit, while Gold and Silver still have some distance to go.
Innovation with Time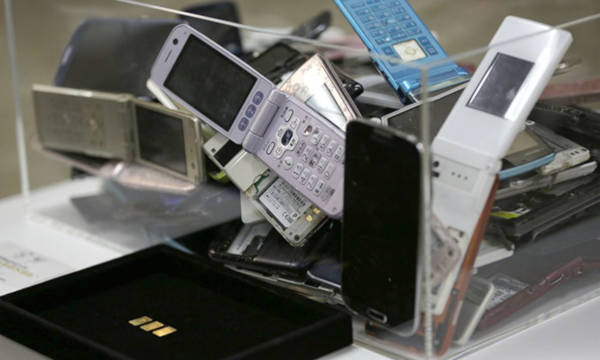 Any cell phone can be donated – even ones that were made in the 1990s. For we see some old Siemens cellphones with the newest Apple.
Recycle Box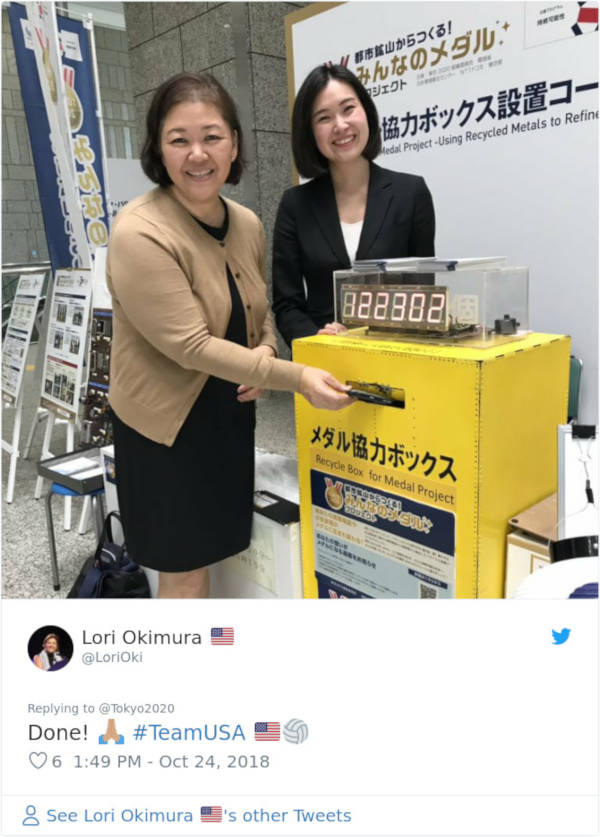 The recycle box looks like a typical trash can, where one can put their cellphones, laptops, and other trash that will fit through the chute. For bigger devices, there are separate cans.
Participation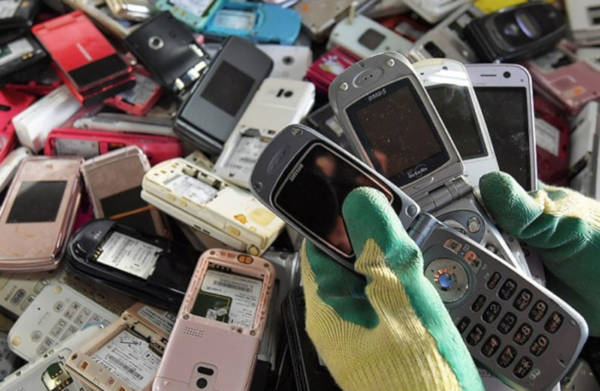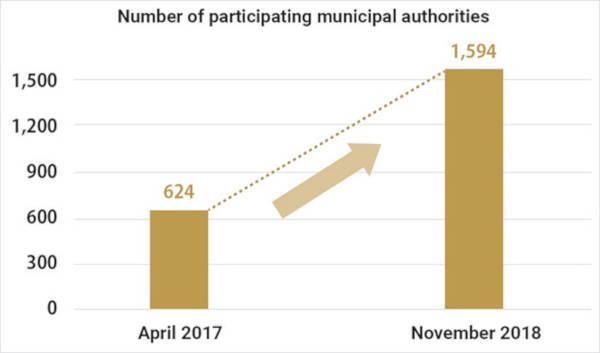 The number of participating municipalities has increased from 624 in 2017 to 1594 in 2018.
Dismembering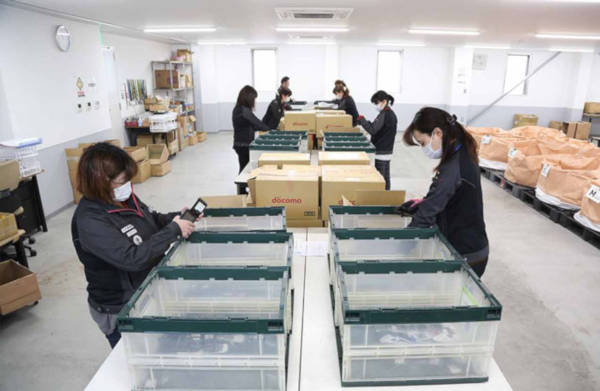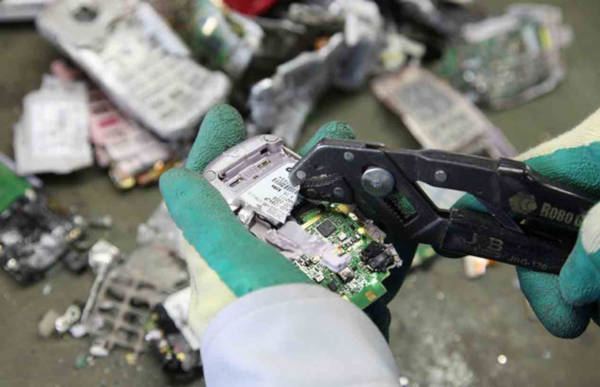 The devices are processed and recycled in labs that have skilled technicians working using proper apparel. They are taken out from the sacks filled to the brim with such e-waste.
Gold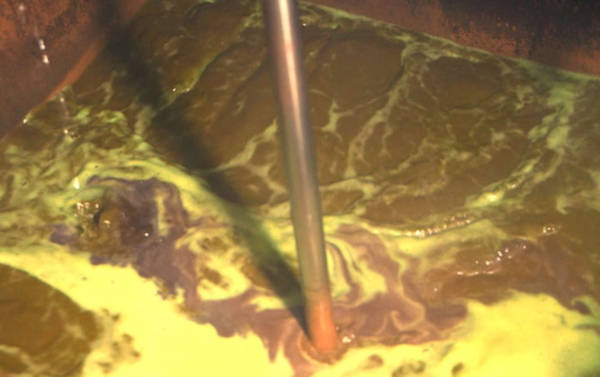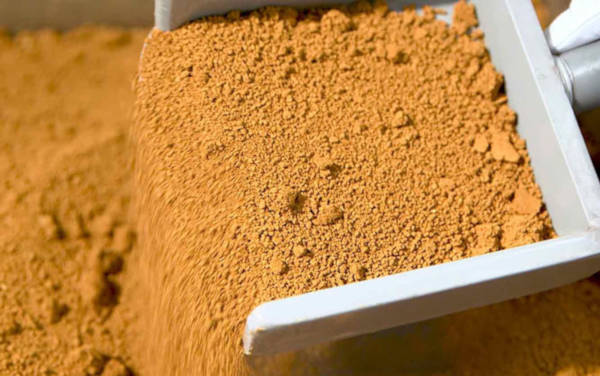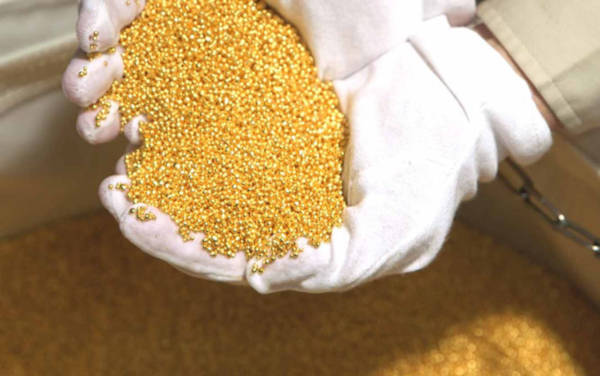 The next three images show how gold is first extracted and then processed from the medals. Interesting, isn't it?
When the world is undergoing problems of waste, Japan has not failed to deliver something interesting and innovative. It is left to be seen if other countries would be appreciative of this. Team USA has given their support to this project and we can simply hope that other countries would too, in order to make this a successful Olympic.