Fate functions in strange ways. Whoever believes in God, will agree that there are strange plans made for us, ones that we have no idea of. The story of KC and Lena Currie is also similar. The Massachusetts-based lesbian couple got their lives wrapped up by three separated brothers.
Scores of kids reach out to adoption centers every day, but not all of them are lucky enough to find their homes. Further less are the chances of abandoned siblings being taken in by the same family. But this lesbian couple made sure that these three separated brothers stay together forever, and have a chance to grow up with each other.
The couple got married in 2013. They always planned on adopting a child and starting a family of their own. However, they didn't have any idea that they would be able to welcome three loving boys into their family.
They first adopted an 18 months old Joey in 2017. The couple met him through an adoption event held by a non-profit organization called the 'Children's Friend' in Worcester. The couple mentioned that it was love-at-first-sight on seeing Joey at the event, and they immediately decided to take him in.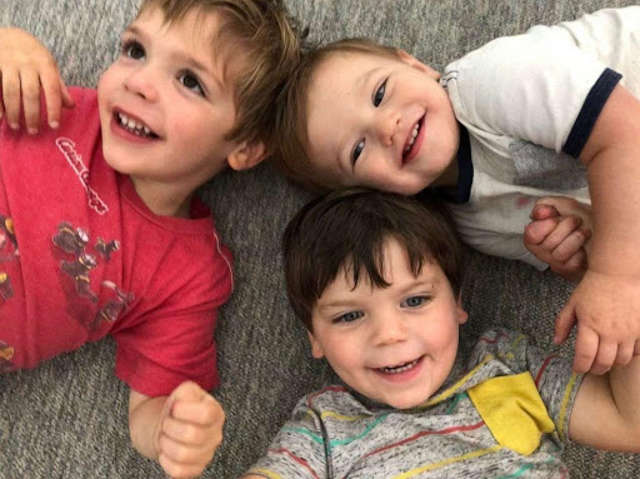 An Act Of Kindness Creates A Loving Home For Three Separated Brothers
By March of next year, they had officially adopted him. Soon, the couple received a call from the organization informing them that Joey had a younger brother who needed a home too. At the time, Noah, Joey's little brother, was only 6 months old. And the couple immediately decided to take him in too. KC said that they did not have to think much and said "yes" immediately to the offer.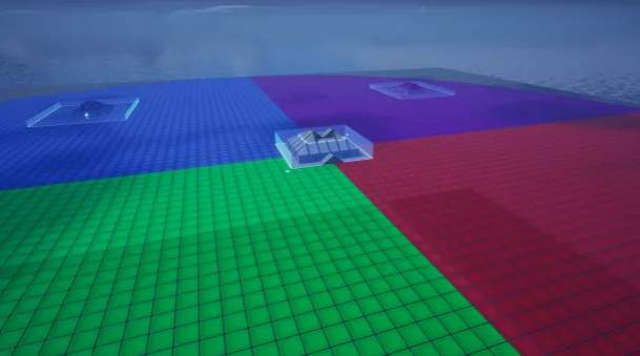 Days after welcoming Joey and taking in Noah, the couple received another call. The organization mentioned that Joey and Noah had a third sibling, who had also been abandoned. At the moment, the boy was living with a foster family and had not been adopted yet. Logan was the middle brother.
KC and Lena mention that it was their gut feeling that they were about to say yes again. It was important for them to be able to reunite the three separated brothers and let them have a chance to grow old together. They wanted to make a loving family out of the abandoned brothers.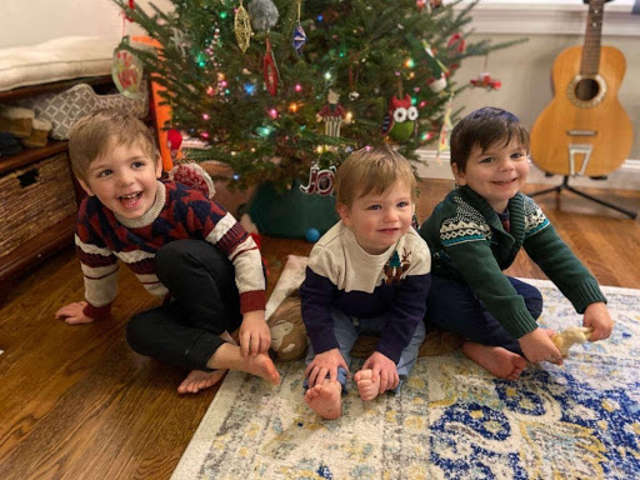 At Worcester courthouse, the adoption process of Joey and Logan was finalized in around November 2019. The couple could finally call the boys their own. Veronica Listerud of 'Children's Friend' sang praises for this little family. She said that the couple was flexible understood the values of long term sibling relationships.
Lena and KC are proud parents of the three separated brothers. They have already started planning for the future, starting from grade school to prom nights. They hope to see the boys grow old together and share a lifetime of happiness.