On the occasion of World Deaf Day, Percept Pictures has come up with a heartwarming documentary on a differently-abled sketch artist who may not have a voice, but speaks volumes through his bright smile and sketch pad.
"If you really want to do something, you will find a way. If you don't, you'll find an excuse". This is the saying filmmaker Ali Balsania used to describe the hero of his short film, Speaking Pad.
A little over five minutes long, this inspiring documentary tales the tale of a deaf-and-mute sketch artist who walks up and down the Marine Drive in Mumbai to sell his sketches. But the best part is, he doesn't do so because he has no choice, but because it is his dream.
"We humans look for excuses to curse life, excuses to not do something," director Balsania told India Today. "But this guy in the film? He had a bunch of excuses to choose from, to not do what he really wanted to do. But he chose to do."
Balsania says this unnamed young man quitting his secured job to pursue his dream of being an artist: "He picked up his rusty pad and decided to spend his life doing what he loved. What could be more inspirational?"
'You are one amongst us'
Produced by Percept Pictures and uploaded on their YouTube channel, Indian Chronicles, Speaking Pad was an effort to include the different-abled as "one among us".
"I personally feel that they are not differently challenged, they are one amongst us, we just need to appreciate and make them feel good," he said. "Speaking Pad was my little effort in saying them that 'You are one among us'."
The movie also came around at the same time as the International Day of the Deaf, which is celebrated today, the last Sunday of September.
"In a time when negative and depressing news spread rapidly and is in our face all the time, we feel it is important to tell stories that can inspire people and make people feel motivated and happy, that is the pure and simple reason why we made this film," said Balsania.
At last, the director makes an important point: "They don't need monetary help, nor do they need the sympathies. What they want is to be treated like one amongst us."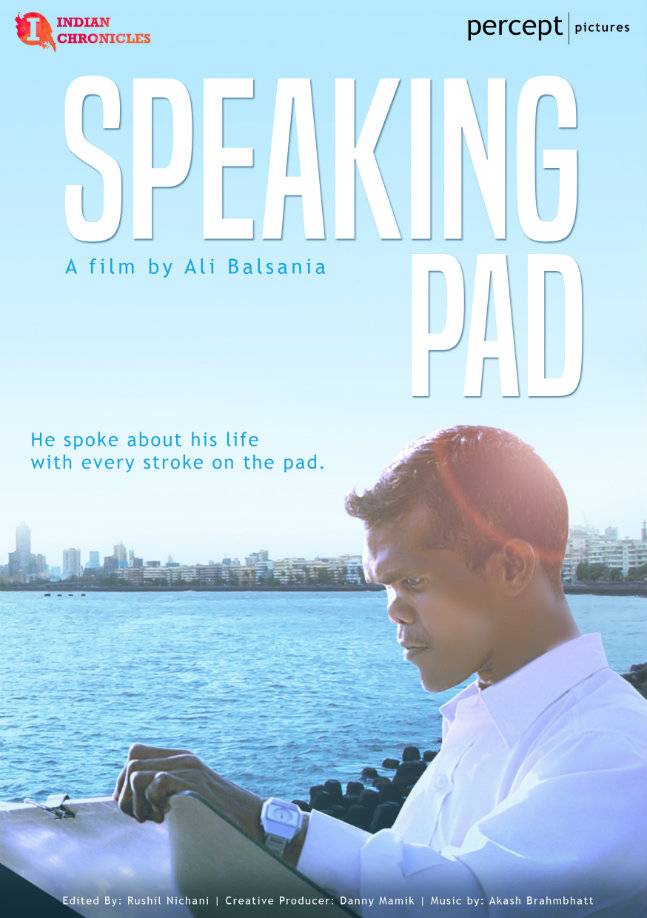 Credits: India Today.