Facebook might be many things, but lately, it has become one of the biggest stress-busters in my life. And no, like the case usually, people are not the reason there. The reasons rather are the cat and dog video strewn all over my feed.
Animals are just the best and thanks to Facebook and some really social-media-conscious owners and animal welfare NGOs, their goodness and warmth have spread to the whole world.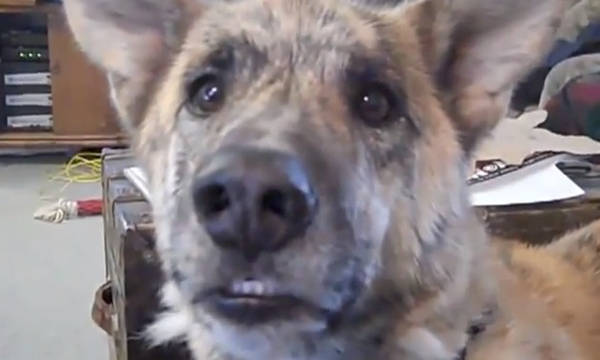 Today we are here to show you what has been heralded as the best dog video on the internet.
A German shepherd that is almost a chowhound in appearance is having a conversation in it and no spoilers, but this will make your day a bit brighter.
See the amazing dog video below.