You may not expect it, but the answer is not the easy one that comes to mind: it is not sexually explicit comments or swears or anything like this. The reason behind half of the States' censored books is just that they feature diversity.

The story started from a banned book about a lesbian teenager's coming of age journey. The book was called "The miseducation of Cameron Post" by Emily M. danforth and the official reason for its censorship was the use of explicit language.
An other author, named Malinda Lo, did not want to accept this explanation and decided to do a little research. Being a member of Diversity in YA, Lo looked through the database the Office of Intellectual freedom and quickly found an alarming motive in the data.
Over 50% of the books banned during the last decade, featured a character that was non white, non straight, talked about non Christian religions  or were set in non Western places.
Even though this wasn't mentioned in the official reason for the book being censored, could it be just a coincidence? Here follows a specific diagram of the results Lo came up with.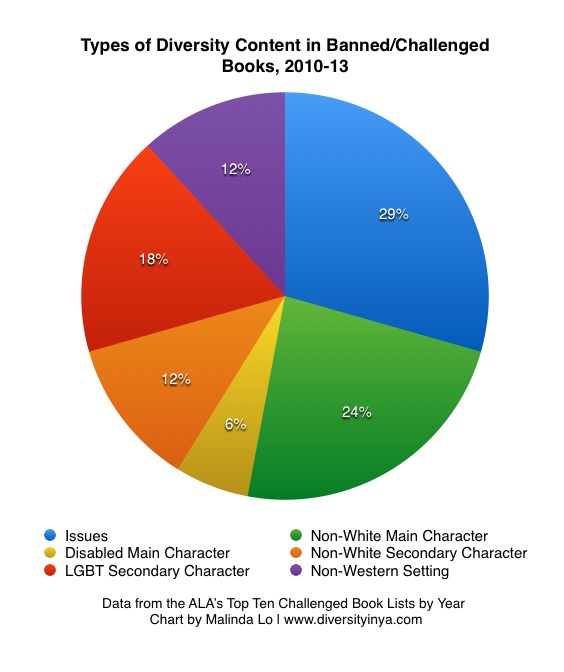 The idea that by banning a book one can protect the readers from harmful material is wildly mistaken. Books are scientifically proven to enhance our understanding of the world, our mental and social abilities.
By reading a book about a person that is different from us, we can only works towards opening up to diversity. That can never be harmful, only fascinating and eye-opening.
By Jonah Winter, Truth Inside Of You