Homelessness is a big issue in America. About 1.56 million in America are homeless. Amnesty International says that empty houses in the country have been overnumbered five times by homeless families in America.
We are going to share one of the most brilliant solutions to curb the country's biggest problem of homelessness. Lack of housing causes homelessness in America. Thus, the following idea can help solve this issue altogether!
PLASTIC BOTTLE TO BUILD A HOUSE?
It's a known fact people use brick and mortar to build houses and buildings. But did you know you can also create them with plastic bottles?! Sounds unbelievable right. Well, it's possible to make a house with plastic bottles.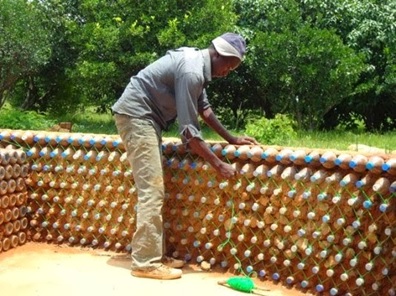 All you need to do is fill the bottles with sand and then mold them together with cement or mud and use the same as bricks to build walls. These recycled bottle bricks are stronger than bullet-proof walls and can maintain a 64-degree Fahrenheit temperature during warm weather.
Since there is no dearth of the existence of used plastic bottles, we can definitely utilize them to build homes for the homeless people. People in America use about 129.6 million plastic bottles every day, and they store 80% of them in landfills.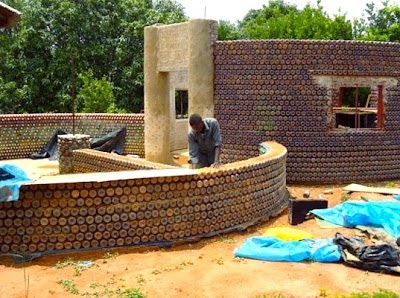 9257 HOUSES IN 1 DAY!
We need 14000 plastic bottles to build a 1200 square feet, two bedroom house. And in America – given the number of plastic bottles people throw away – one can estimate to build around 9257 homes out of these plastic bottles daily! That makes up for 3.35 million homes and a complete eradication of homelessness in the US!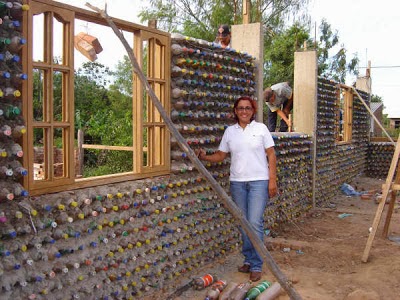 Many third world countries – from Asia to Africa – have already started using plastic bottles to build homes. America should start catching up with them and use plastic bottles which otherwise get contaminated in landfills. To build better-ventilated homes for those who need. And rid the country of a major epidemic – HOMELESSNESS!