We are super connected with our loved ones today – thanks to technology and science. We don't have to be present physically, just to talk to our family and friends. With a few clicks on our smartphones and tablets, we can engage in conversations and view our people – from anywhere in the world.
With FaceTime, Skype, emails and texts, communication has become a lot easier than it was a decade ago. But technology cannot really replace the feeling and experience that we get from hugging someone, touching or holding a person's hand, etc. However, innovation and technology have not made it possible to experience it all from long distances. And it is an innovative ring!
HEARTBEAT RING
This ring is designed and created to help a person feel his/her partner's or loved one's heartbeat. TheTouch designed this ring and it is called – HB Rings. It is designed and made with stainless steel and available in a variety of rose gold texture. The rings come with a Unibody sapphire crystal surface – making them scratch-free.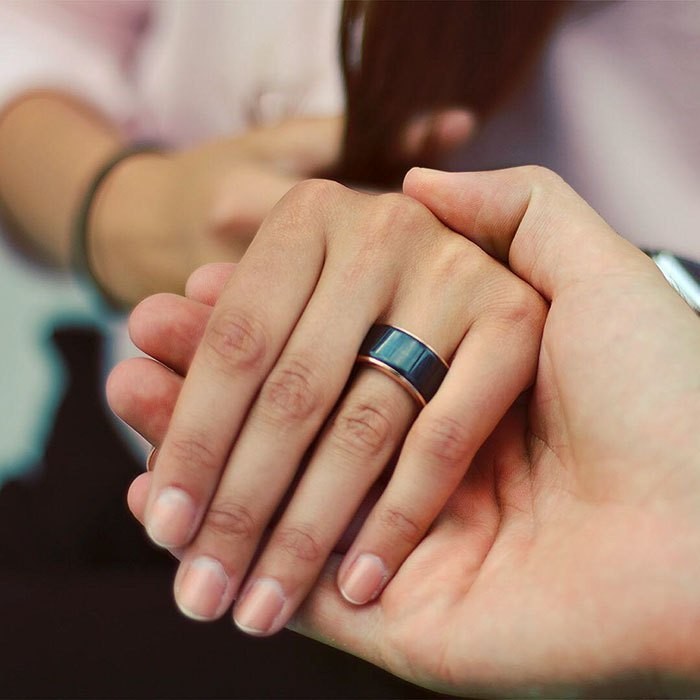 HOW DOES THE HEARTBEAT OR HB RING WORKS?
You simply have to connect the ring to an application through Bluetooth. And once done, tap the ring. After connecting the ring to WiFi or data, you can feel the heartbeat of your beloved or dear one in real time!
You can pre-order today through TheTouch website. The HB ring comes with 160-hours standby time and can remain active for at least 14 hours. The ring is super versatile, robust and user-friendly. And you can choose the ring from 6 different sizes! You can buy with a single charger box or a two charger box option.