When you imagine someone rowing, do you imagine them rowing with their feet? All those iconic gondolas, with their Venetian rowers, have you ever seen anyone row with their feet? Well, if you were to visit Vietnam, not only would you be able to imagine it, but you might also just see it before you. Yes. We are not kidding. It is real! The Vietnamese row with the feet.
Ninh Binh is a small, picturesque village just a 100 km away from Hanoi, with a well-developed expressway that would ferry tourists at any point of the day. But this place is more famous for rowers who row with their feet. The place has several monuments, scenic beauties, caves, rivers etc, but tourists flock to this location just to see these unique rowers. And we are not surprised.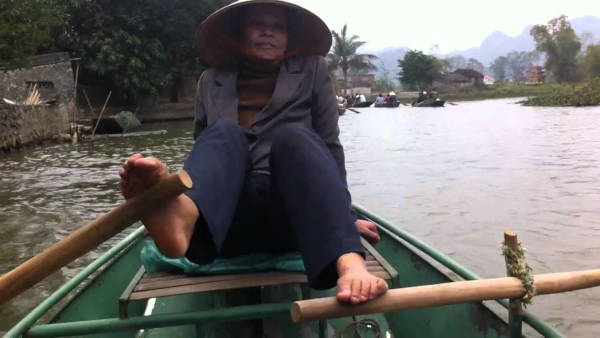 But how do you see them in motion? Well, simply take a boat ride along the Ngo Dong River which would take you along the rice beds and mountain ranges of Trang An- Tam Coc- Bich Dong. Along with the marvellous view at your disposal, you would also be able to look at the rowers who would probably point out different locations to you while effortlessly rowing with their feet. Hardly surprising, for legs are always stronger than hands. For all you workout fanatics, one more reason to not miss leg days.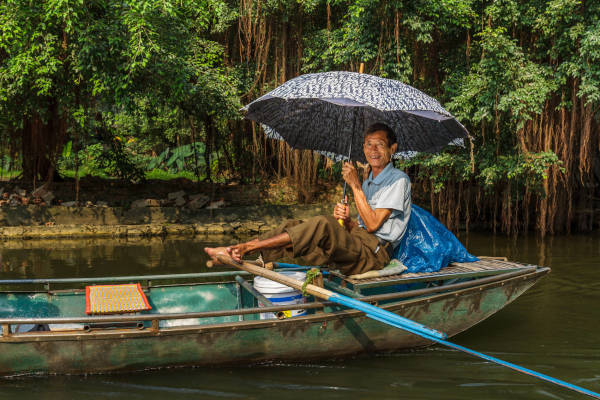 But why? Apart from the fact that this is completely new, what other reasons could make someone row with their feet? Well, one of them is obviously leg strength. The other reasons are that this leaves their hands free for other purposes. Also, it doesn't put too much of a strain on the back and arms and leads to stronger bone and joint issues. And finally, it does look cool, doesn't it? Looking at a boatman, languishing against the rod while his feet do all the work?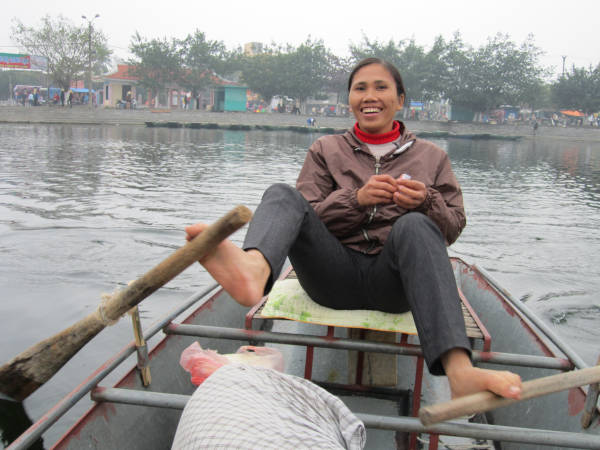 And this isn't rare. Everyone in the area uses their feet to oar around and pick up tourists who would then enjoy the boat ride along the supply road, all the while clicking pictures of every cave, river bend, and rice field that they can find. Also, it must be noted that the boats aren't that big, so rowing with their feet doesn't tire them out either. It is all designed for efficiency and speed. Also, the continuous movement of the feet makes it less jerky for the traveller too. And finally, the multi-hour long ride wouldn't be too tiring either.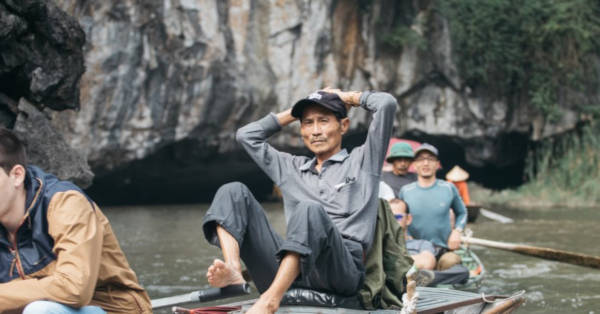 At the end of the day, the boatman and the traveller both go home happy – one with memories the other with a pocket full of cash.