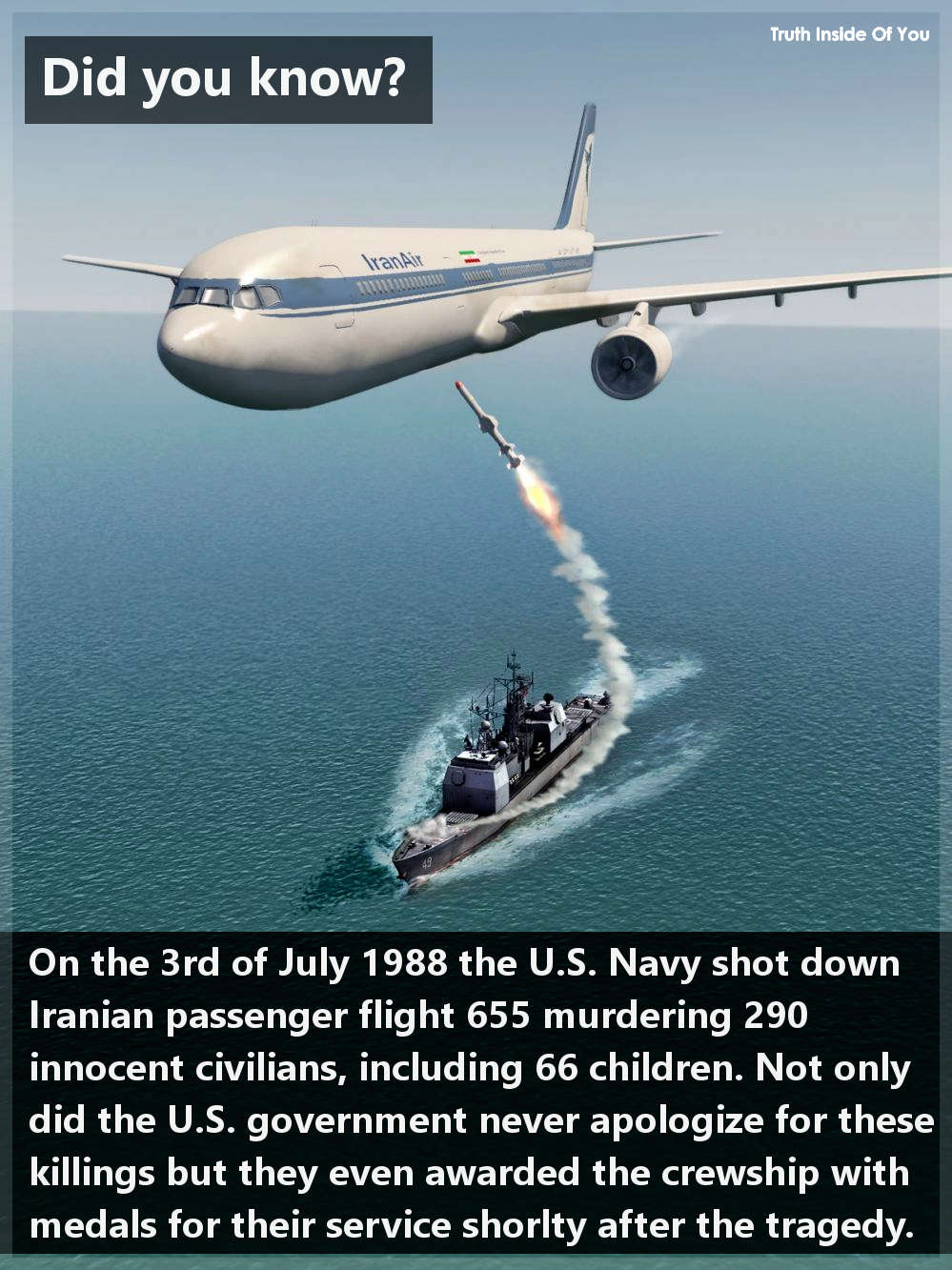 On the 3rd of July 1988 the U.S. Navy shot down Iranian passenger flight 655
murdering 290 innocent civilians, including 66 children. Not only did the U.S.
government never apologize for these killings but they even awarded
the crewship with medals for their service shorlty after the tragedy.
by Johnny Stones, for Truth Inside Of You.
Don't forget to visit our Quotes Gallery!