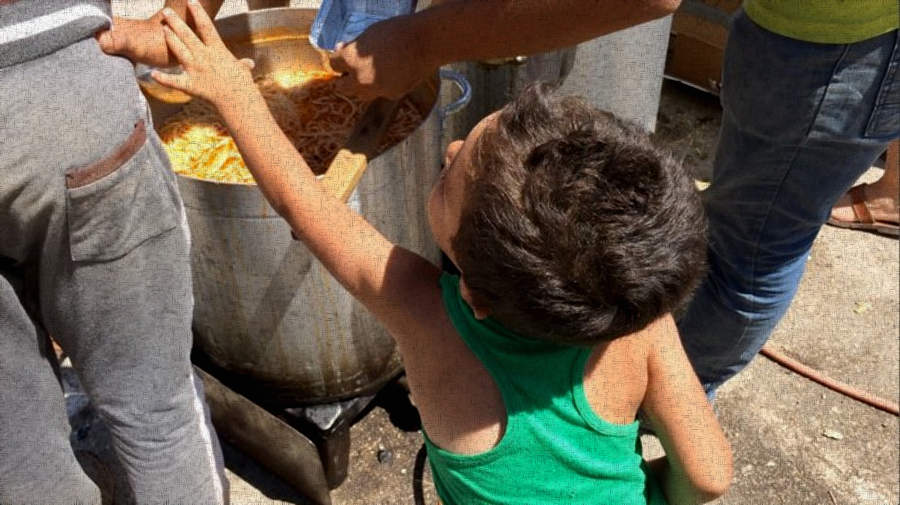 What we are witnessing this summer is the worst refugee crisis since WWII. Refugees are flooding Europe, starting their journey fleeing the syrian war, most of them passing through Greece in order to get to northern Europe. The greek island of Lesvos during August was having 2.000 refugees arriving per day. The greek state, debt-sunk and about to go through the second national elections for 2015, is completely incapable of providing help to any of them. This is where Kostas comes in.

Kostas is now as "O Allos anthropos", greek for "The other human". He is the founder of a group of people that is holding social cuisines – in other words, he is a guy who goes out in the streets (up until now, the streets of Athens, mainly) and starts cooking and offering meals to people in need. Kostas was fired in 2009, from his job in marketing and communication, and ever since he has been cooking for the homeless and unemployed of Athens, Now, he decided to start doing that in Lesvos. He may not be capable of solving the reason that made these people refugees, but he can at least comfort them with a hot meal.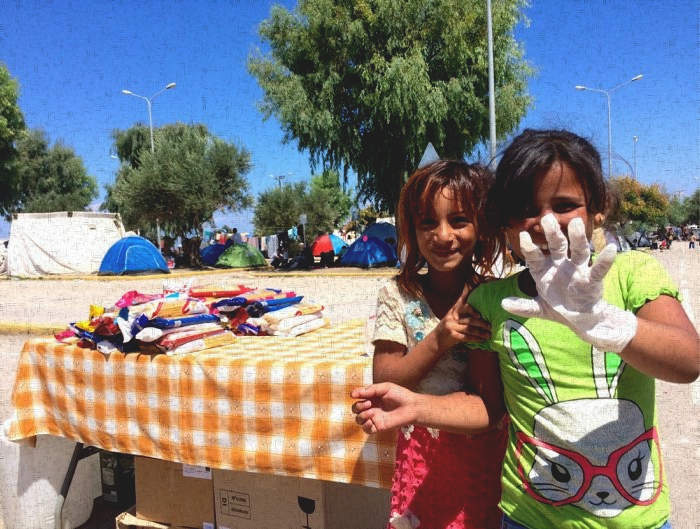 The first day he went to the refugee camp of Lesvos, he made pasta enough to feed 1000 people. And he was kind enough to tell us the secret of his recipe, called bigouli. If you ever need to feed a thousand people at once, here you go:
Ingredients
2 kilograms olive oil
3 cinnamon sticks
10 allspice berries
2 tablespoons rosemary
2 tablespoons basil
2 tablespoons thyme
1/2 cup smoked paprika
1/2 cup powdered ginger
2 tablespoons cumin
5-6 tablespoons ground pepper
ground cinnamon to taste
1½–2 kilograms tomato paste
6 cans (4500 grams/158 ounces each) of tomato sauce
50–60 liters water, plus more as needed
20 kilograms pasta: bigoåli, fettuccine, penne, or whatever good-hearted people have donated
1/2 kilogram salt, or more, to taste
Directions
Chop the onions. Break up the pasta. (This is an ideal job for kids.) Open the cans of tomato paste and pulp so they're ready to go when you need them.
Heat the olive oil until warm.
Add the cinnamon, allspice, and rosemary, and sauté until fragrant.
Add the onions and sauté lightly, without letting them brown. When they become translucent, add the tomato sauce, tomato paste, water, ground spices, basil, thyme, and salt.
Stir until the sauce becomes velvety.
Add the pasta and cook until finished. Add more water if needed.
Serve to a thousand people.
By Jonah Winter, Truth Inside Of You