Famed Australian actor Hugh Jackman better known for his portrayal of Wolverine has been felicitated with the Companion of the Order of Australia due to his exemplary services towards humanity.
Global Citizen reports that the award was given to him by David Hurley, the Governor-General of Australia. The secretary to the Governor-General, Paul Singer mentions that Jackman's efforts towards eradicating poverty deserve the greatest of praises. The award was given in the Government House during an Investiture Ceremony.
The man behind several memorable characters like Wolverine and Jean Valjean has also been touring the world on his The Man. The Music. The Show in 2019. But what separates the man Jackman from the actor Jackman is his efforts to reduce poverty.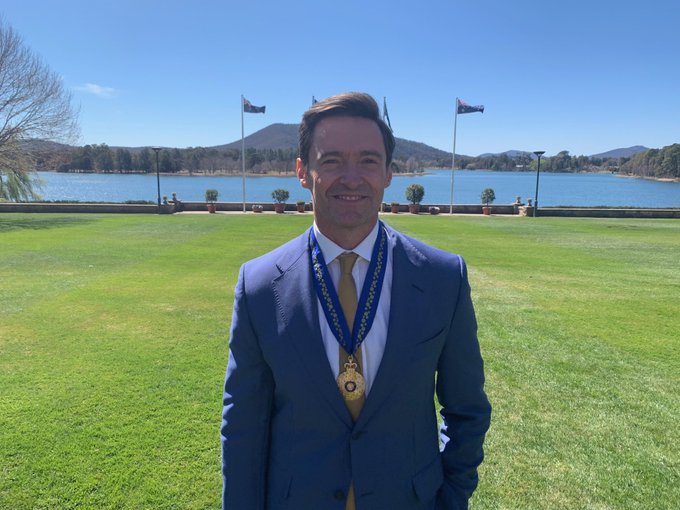 The Laughing Man Coffee Company found in 2011 by Jackman employs coffee farmers from third world countries. These farmers are then paid exactly to the amount of work they do, and the coffee sold in the USA. The profits from the sale fill the coffers at Laughing Man Foundation, which aims at education at a global level, and community welfare.
The new documentary series called the ACTIVATE: The Global Citizen Movement features him heavily. This documentary has been produced by National Geographic, along with Proctor & Gamble Global Citizen co-produces it.
The first episode had Priyanka Chopra, Nick Jonas and the Laughing Man himself rallying political leaders to eradicate global poverty. The episode also shows Jackman getting ready to host the Global Citizen Festival at Central Park in New York.
On this occasion, I'm reminded that I share this honor with my parents, siblings, friends and, especially w Deb, Oscar & Ava. There are countless teachers, coaches and mentors who've taught and inspired me along the way. I will forever be in their debt. Thank you Governor General pic.twitter.com/Y9syilF1mx

— Hugh Jackman (@RealHughJackman) September 13, 2019