Chow Yun-fat, the sixty-five-year-old Chinese film actor, has mesmerised the world with his generosity. With films like Crouching Tiger, Hidden Dragon the film star has made a fortune of $714 million throughout his career.
The figure might not be something unbelievable when it comes to a successful actor. Yet, what he plans to do with his life's savings is something quite unique.
In his interview with Jayne Stars, a cinema website from Hong Kong, the actor declared his decision to donate this entire $714 million towards charity.
I don't believe many people would have the heart or even the guts, to be able to do that. Do you?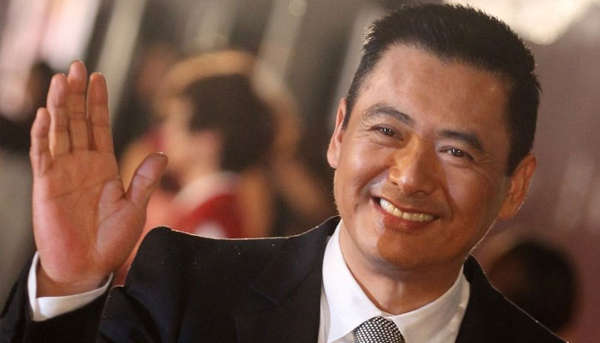 You'd love this person, even more, when you know his reason behind such an act. He feels that it is rather easy to earn money, but it's quite difficult to find peace in life. A carefree and simple life is something that the actor aspires to achieve. By giving away his money, he believes he would be able to realize his dream of leading a normal and happy life.
Chow has always been, what we call, a minimalist person. According to him, his personal monthly expenditure is only about $102. Until recently, the actor had been using his simple Nokia phone for more than 17 years. He shifted to a smartphone only by compulsion, when his Nokia phone broke down a few years back.
You might even be shocked to know that the actor often visits discount stores for shopping. He believes that he wears clothes only for himself and comfort is all that matters to him.
As the reader might already have guessed by now, Chow is quite a philosophical man. At the core of his decision to donate, lies a pearl of profound wisdom that most of us are far from realising.
Chow believes that the money indeed isn't his own. He is nothing more than a person taking care of it, temporarily.
To the Chinese audience, Chow is well known for his performance in John Woo directed Hard Boiled, The Killer, and A Better Tomorrow. Internationally, we know him better for his role of Li Mu Bai in Crouching Tiger, Hidden Dragon. The film was directed by Ang Lee in 2000.
Celebrities with such generosity as Chow's are indeed very special and are not easily found. They are living inspirations whom we all must look up to if we are to make a better world for ourselves.
The world has recently discovered another such instance of generosity by the Hollywood actor Keanu Reeves. For quite a long time now, the actor had been making large donations to children's hospitals. The project was entirely secretive and was not meant to earn fame.
This John Wick and The Matrix star owns a charitable organization, working towards cancer research and child hospital development. He never saw all of this as something to flaunt about and never spoke about this in public.
Humans like them are undoubtedly the true heroes of our times. We have much to learn from them.