Bolivia has officially stated that it will not react to peer pressure from the US government or Rothschild-controlled international banking institutions.
The World Bank and International Monetary Fund (IMF) have shaped the global economic agenda since 1944. They have primarily focused on eliminating trade barriers and financial regulations in developing countries, even though the US and other developed nations didn't grow under the same circumstances.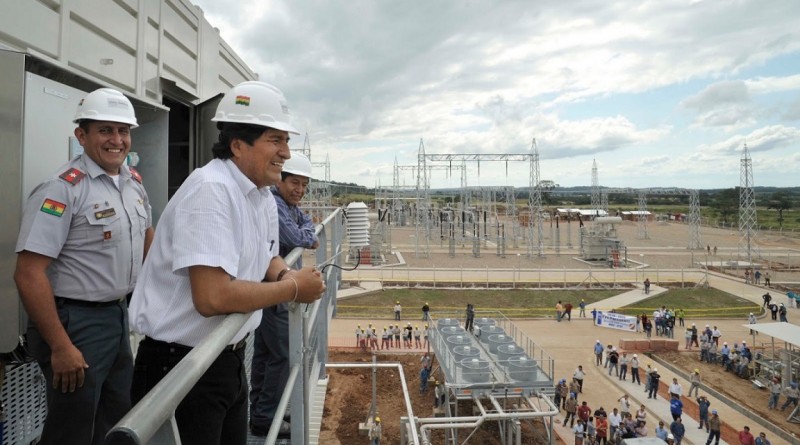 These policies haven't been helpful to developing countries and have forced them to accept loans that are organized by finance ministers and central bankers – leaving them with no control over their economic policies and forcing them to adopt the IMF's policies.
Bolivia was especially hurt from these policies as its resource rich nation was exploited. Bolivia used to be considered one of the poorer nations in South America.
However, through popular resistance, Bolivia has been able to stop some of the worst privatization efforts by Rothschild-controlled institutions. Morales, Bolivia's 80th president, has introduced some extraordinary measures that have reduce poverty and the control the United States and corporations have over Bolivia.
In just 10 years, he has managed to make Bolivia one of the fastest growing economies in South America. Bolivia now has economic independence and has officially warned that they will completely reject institutions such as the US and IMF that used to pray upon Bolivia's weakness.
Morales said that Bolivia has been able to achieve economic independence through social movements and the country's ability to unite.
Bolivia has done some great things under Morale's leadership including refusing to allow McDonalds and Coca Cola in their country and not partaking in the US' War on Drug which has been a drastic failure.
It also gives 14% of its GDP to education. In stark contrast, only 1.7% goes to education in the US.
Bolivia gives confidence to other developing countries that are burdened by unfair policies from international bankers.
References: