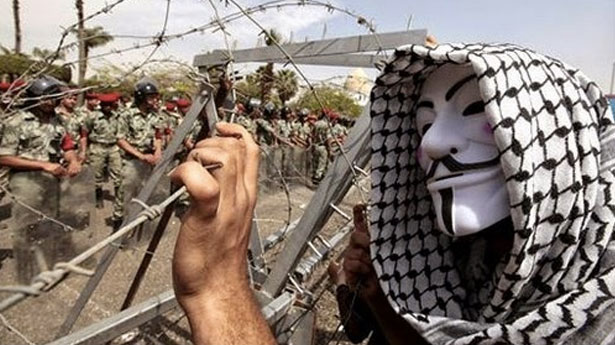 In a startling move that has flown completely under the radar of the mainstream corporate media, some leading Anonymous "hacktivists" have taken down a large number of Israeli government websites.
While "hacktivist" operations or "ops" have been targeting the Israeli government since the beginning of the most recent War on Gaza, this new round has set Anon sights on the Israeli government for an even more focused reason. The massive hack comes in retaliation for various Anonymous social media accounts being shut down for reporting on the deaths of Gazan civilians.
Some of the Israeli government websites hit include the following:
http://www.idf.gov.il/ IDF – Israel Defense Forces
http://www.defence.gov.il/ Main site of Israel's Ministry of Defense
http://www.israbank.gov.il/ Bank of Israel
http://www.int.gov.il/ State of Israel-Mail
http://www.index.gov.il/ Office of The Prime Minister
http://www.immigration.gov.il/ Israeli Immigration
http://www.iiop.gov.il/ Israel Institute of Productivity
http://www.ifts.gov.il/ Integrated Foreign Trade System
http://www.gov.il/ Hosting & Domains
http://www.first.gov.il/ פורטל השירותים והמידע של ממשלת ישראל Portal of the Government of Israel
http://www.emus.gov.il/ Described to us by Anonymous as "some finance Govt bullshit site."
http://www.embassies.gov.il/ Embassy of Israel to the United States
http://ecom.gov.il/ Main site of the Israeli's ministry of Finance
http://www.ecom1.gov.il/ another site of the Israeli ministry of Finance
http://www.cbs.gov.il/ Israel ‑ Central Bureau of Statistics
There were many more, but these seemed to be the hardest hit, and stayed down the longest. Bookmark this page and check back for updates.
By M.B. David
Credits: Counter Current News.