Bana Alabed is a potent wake-up call that the Syria war is still going on and it's affecting real people.
The 7-year old has been using Twitter to document her life. The tweets are done by her Mother as they want to shed light on the struggles they are going through.
However, the past few days her tweets were becoming more and more worrying as they were showing photos and videos of the damages from explosives. Their tweet said that "they were so scared" and "pray for us".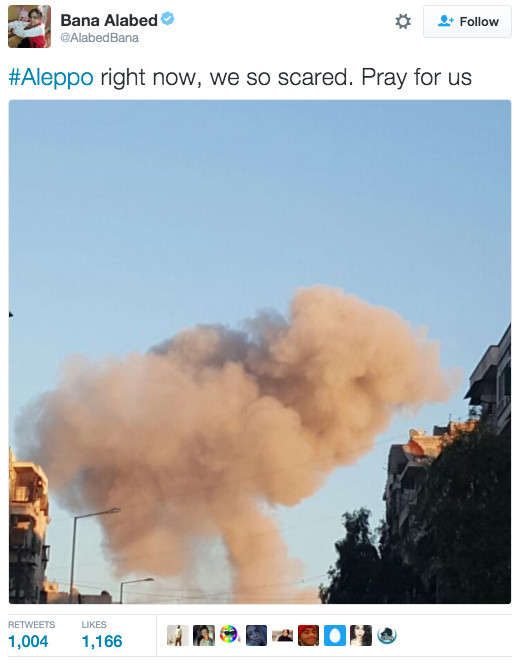 Fears for their safery grew to an all time high when they tweeted: The army got in, this could be our last days sincerely talking. No internet. Please please please pray for us.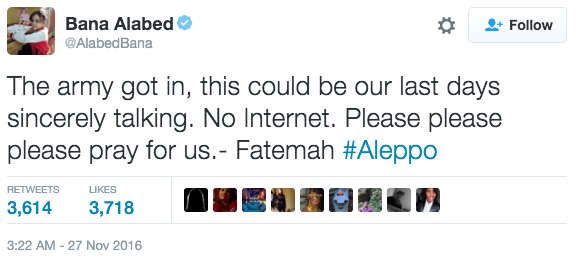 A second message said: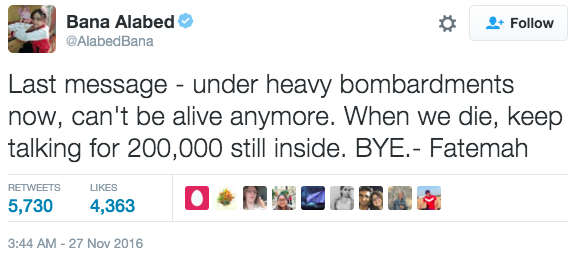 Last message – under heavy bombardments now, can't be alive anymore. When we die, keep talking for 200,000 still inside. BYE.
This was posted in November and there hasn't been an update since.
The media spotlight fell on Bana after a photo was posted with her reading at a desk with the caption "I'm reading to forget the war".
The tweet has been pinned to the top of her account.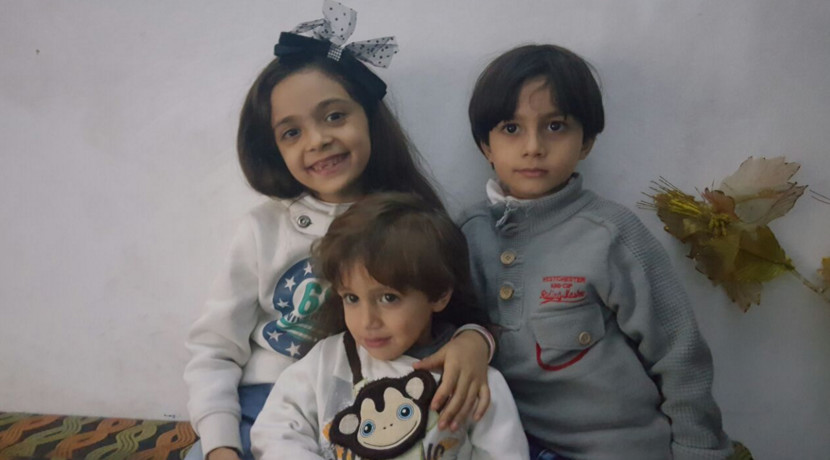 Greater than 11 million people have been forced out of their sinces since the war began.
For more info click here. (Elitedaily)