It was a sad day when Daesh invaded the city of Nimrud and destroyed century old artifacts and art works.
The barbaric Islamic extremists were hell bent on destroying anything that came in their way, and used sledgehammers and other heavy machinery weapons to dismantled timeless art works.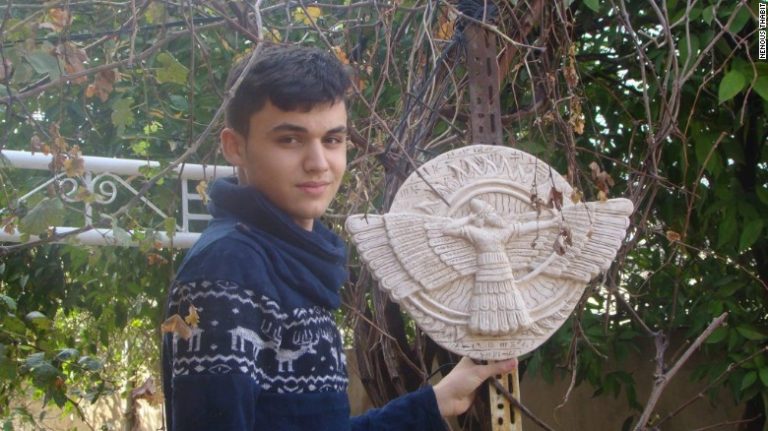 Rather than being upset and depressed about the actions of this crazed group, 17 year–old Nenous Thabit decided to fight back in the best way possible. He began recreating the sculptures that were destroyed.
He told CNN that "they waged a war on art and culture, so I decided to fight them with art."
It takes him up to 15 days to recreate each piece of art, but the results have been astounding.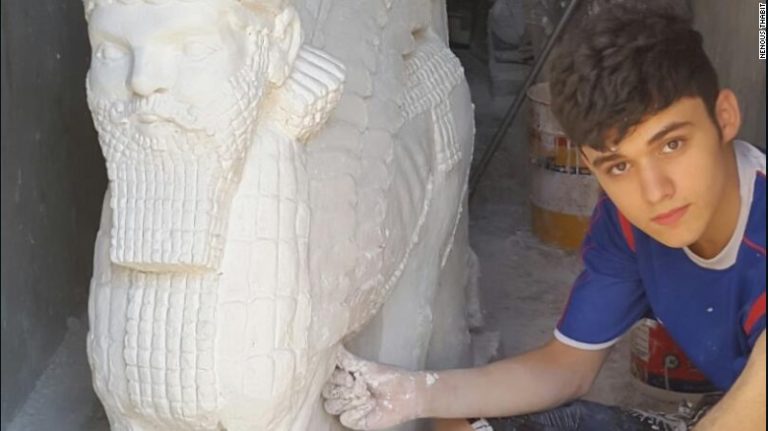 By announcing that he is doing this, he is putting himself and his family in huge danger because ISIS see artists as enemies that go against their way of life. Despite this danger, Nenous hasn't slowed in what is a remarkable act of courage in the face of the evil.
He said that his "dream is to become a prominent artist in Iraq to make my country proud and show the world that we in Iraq love life and cherish our heritage."
Reference: