The Barbie doll is one of the world's largest selling toys, selling units by millions all over the world. Till very recently in history, however, the doll came only in skin coloration and one iteration: the rosy-cheeked slim White blonde that "Ken dates".
The sinister side of this is that every year millions of young children look and aspire to live up to Barbie's standards of looks. It is not only unrealistic on many fronts but very problematic and not body-positive at all.
And it is not just Barbie! Everywhere you look, you can see women of all age being fed patriarchal propaganda through books, songs, advertisements, toys, TV shows, fashion mags, etc.
A Ukrainian artist, Olga Kamenetskaya, began trying to change that through something special and unique. An art many of us might not even know exists doll modification and repair!
Olga takes dolls that are more-or-less perfect in their symmetry and looks, catering to every patriarchal fancy out there and changes them into one-of-a-kind creations. She transforms them into representations of women who not only look gorgeous but very real as well.
She had started this as a hobby, repainting dolls from Monster High; but soon this took off. Using Instagram, she has reached about 67,800 people around the world.
Her creations are known for their detailing and fine craft. She uses hinge parts to create muscle ripples and considers every strand of hair on the doll's head and body with equal intensity.
Being a crusade on the aspirations, albeit unrealistic, of the human body, the dolls are meant to showcase realism. That is what people with rolls of belly fat, body hair, and flesh and blood look like on a smaller scale.
To mark out the differences that make us human and not dolls, or the other way around too, she posts her creations' photographs as before-after series. Here are 22 photos that the artist removes makeup from dolls from her website and Instagram account:
1. Dolls have large eyes that are nowhere near what is real. Olga's work transformed an object into the representation of a gorgeous woman.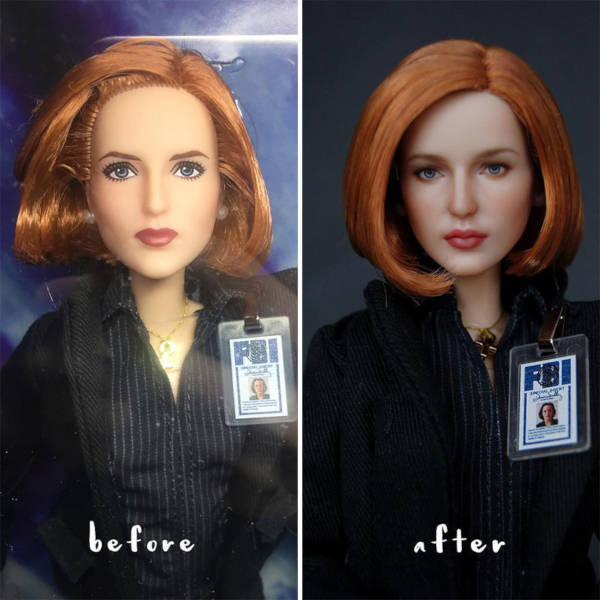 2. This doll's eyes were worse than the previous one. The transformation brought out the face of a troubled young woman.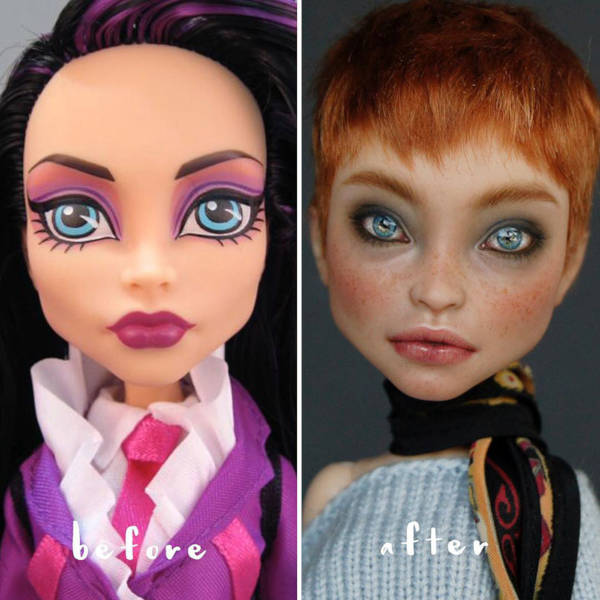 3. This time a simple eye procedure made the doll look like a typical Russian tweenager instead of a blue-eyed unrealistic doll.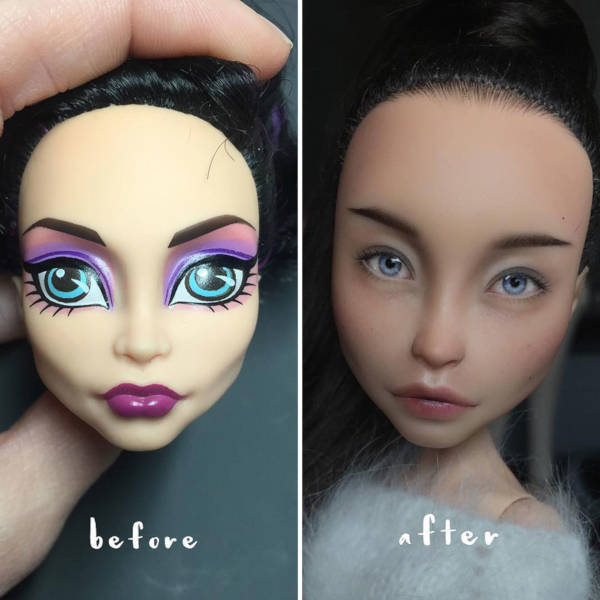 4. The doll to the right actually looks like Connie Nielsen as Hippolyta from Wonder Woman.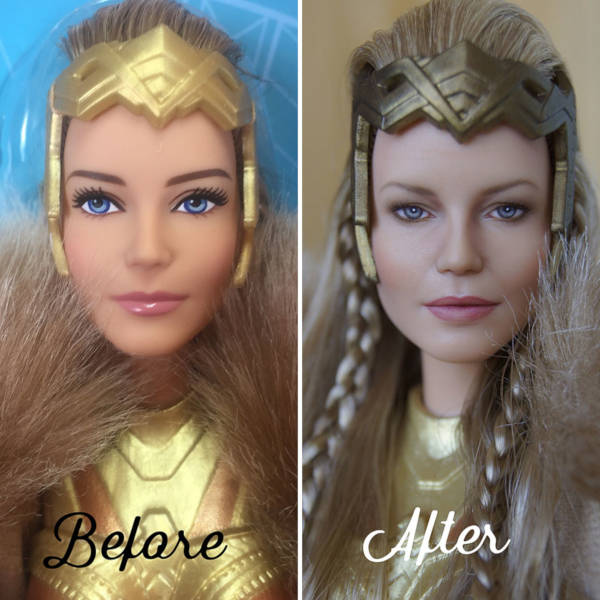 5. The doll to the right has been made to resemble a child of Steppe origins.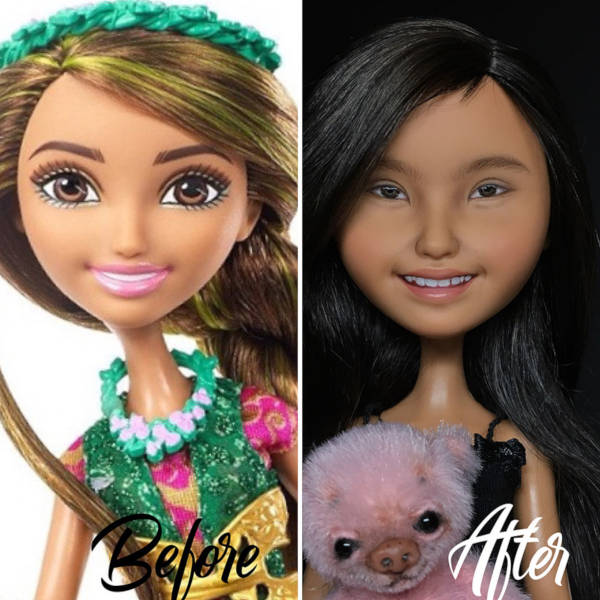 6. That's how much work goes into making a work of art, especially if it is scaled down to fit into a small purse.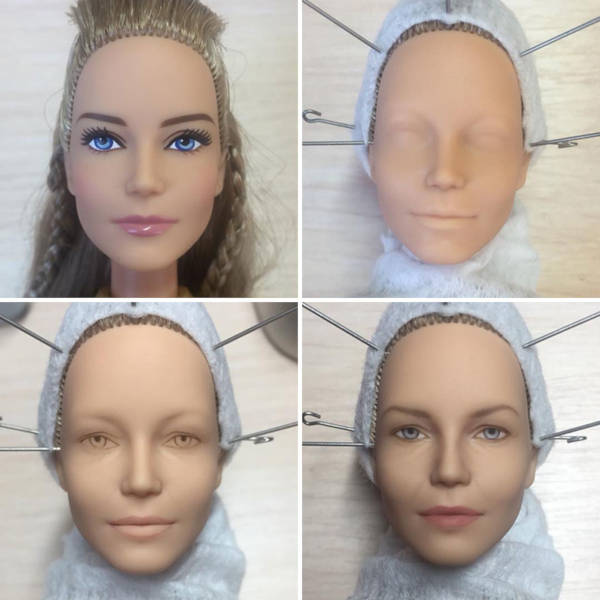 7. Age is a real thing and dolls never adequately exhibit it. But, with Olga's help, this one sure does.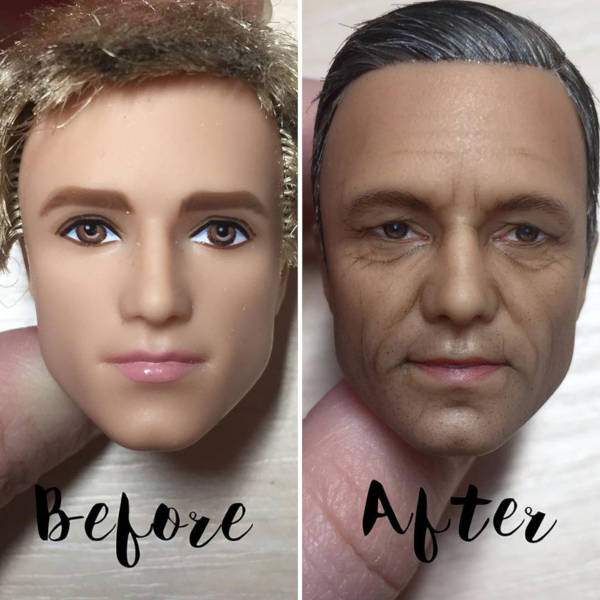 8. The pout on the right is actually believable even by Instagram standards.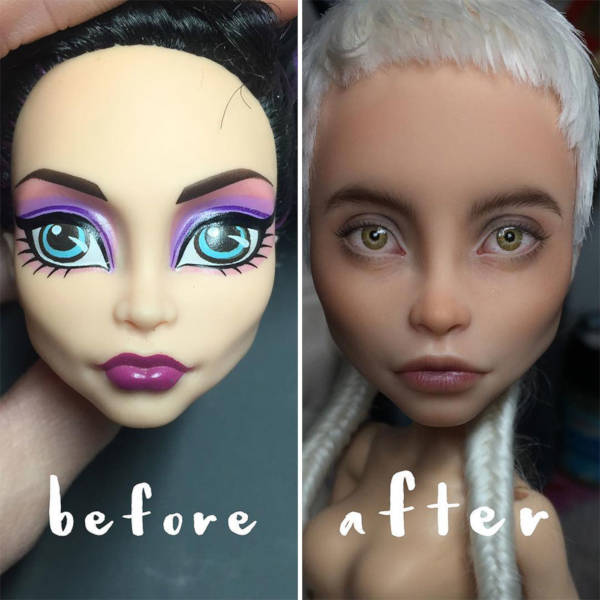 9. Everything from skin pigmentation to freckles, Olga managed to pull all the stops on this one.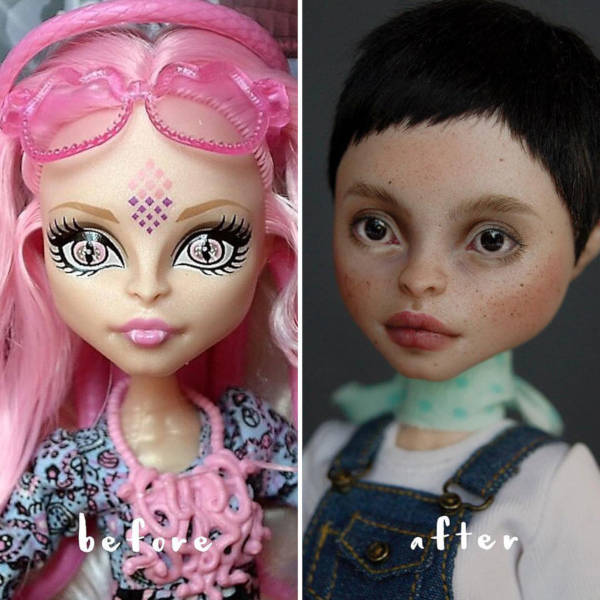 10. This one is a raven-haired version of #8.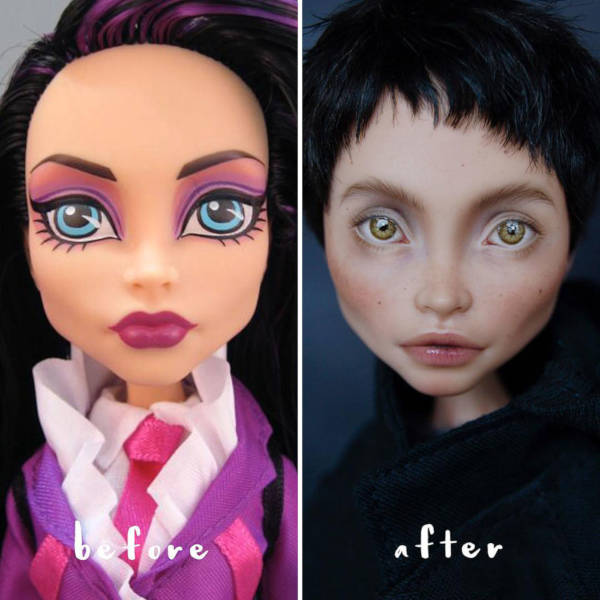 11. This one almost resembles Robin Wright a.k.a. Antiope from Wonder Woman.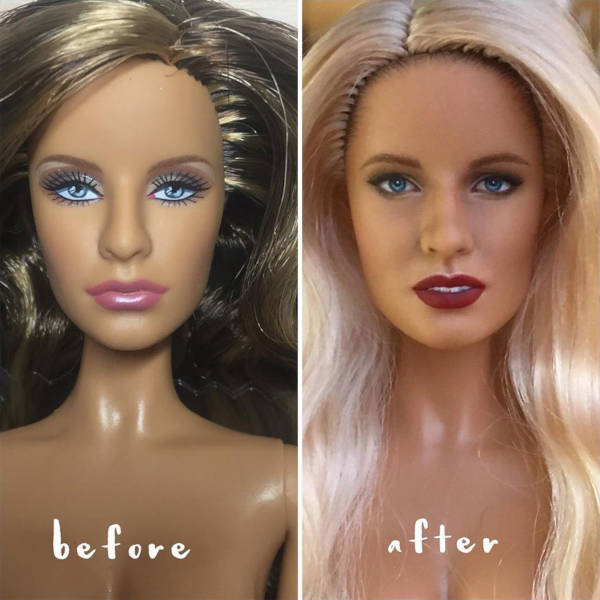 12. Look at how accurately she brought out that sooty complexion.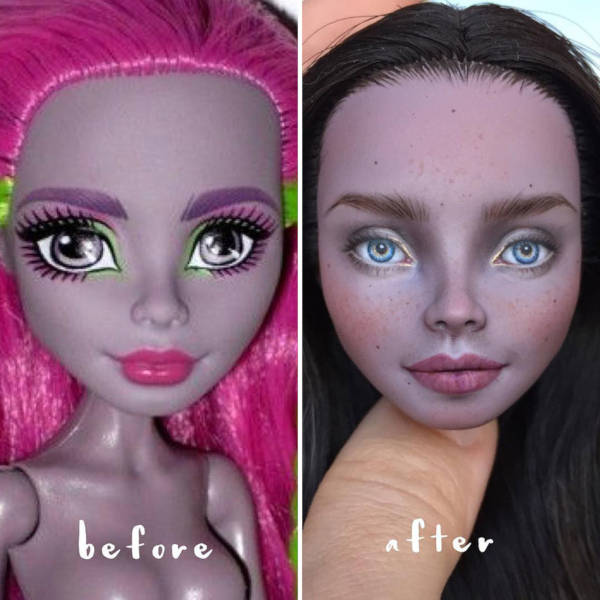 13. The transformation of a male doll's face!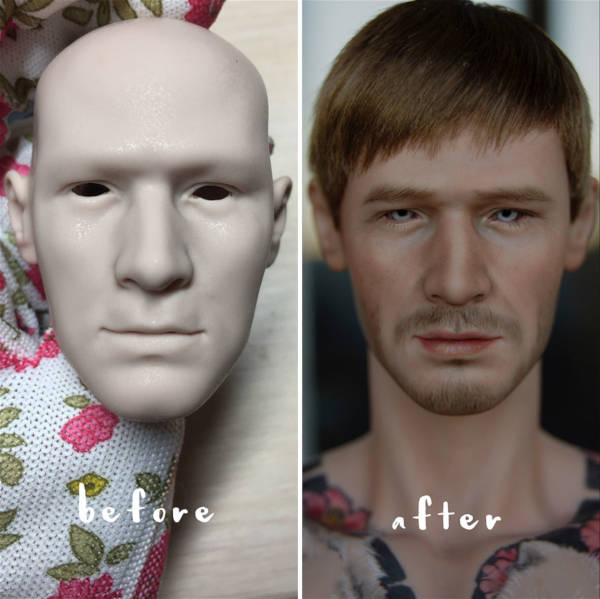 14. Even a princess on a unicorn has to be believable. How will she lead otherwise?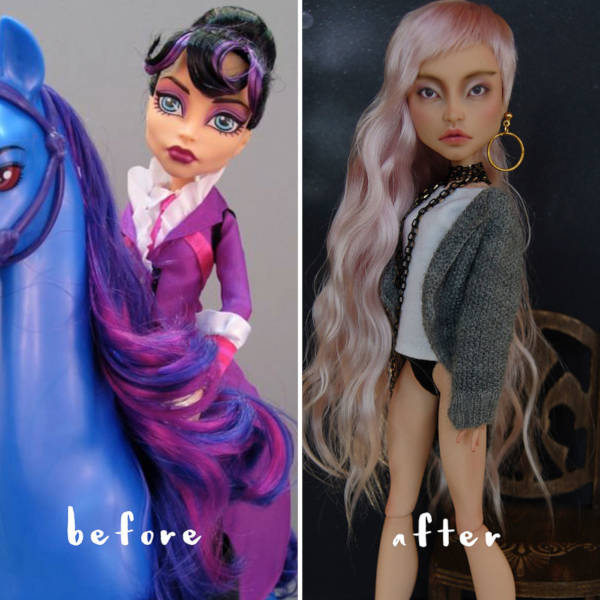 15. Another raven-haired woman in her prime.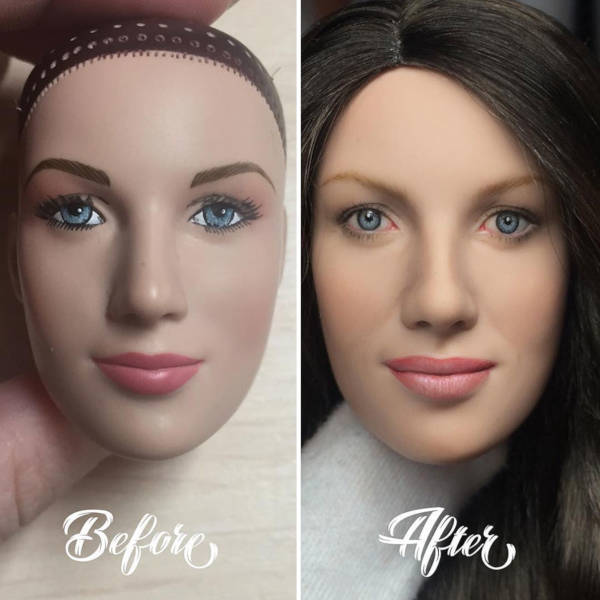 16. Meet Almost-Rihanna. Well, she needs her hair.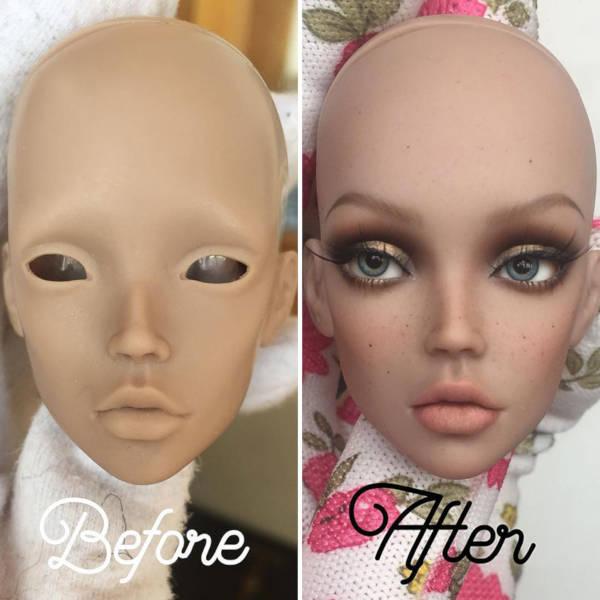 17. Again, even divas have to look real for them to have fans.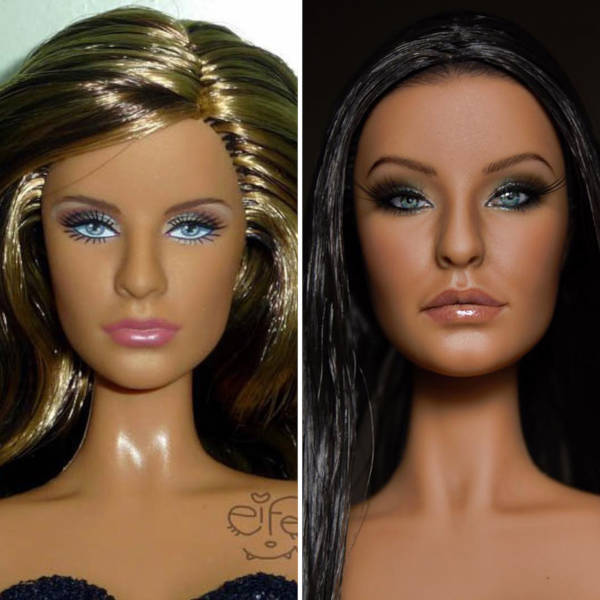 18. Olga is great an abstraction too. Her realism took a break with this one or didn't it?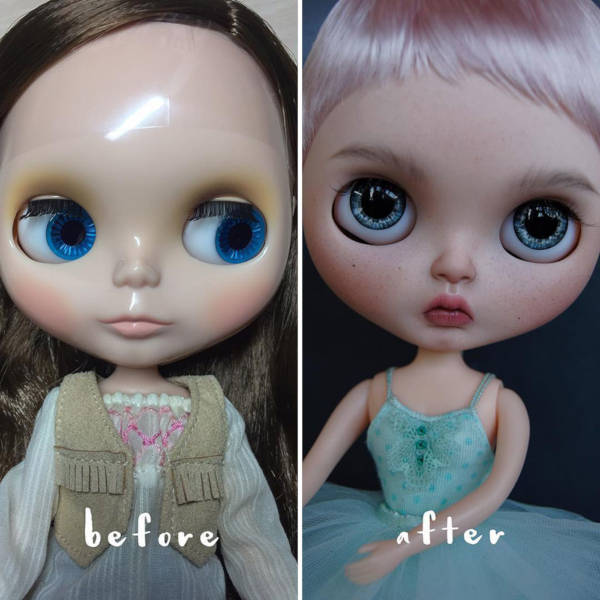 19. Almost a bleach-blonde Rihanna this time!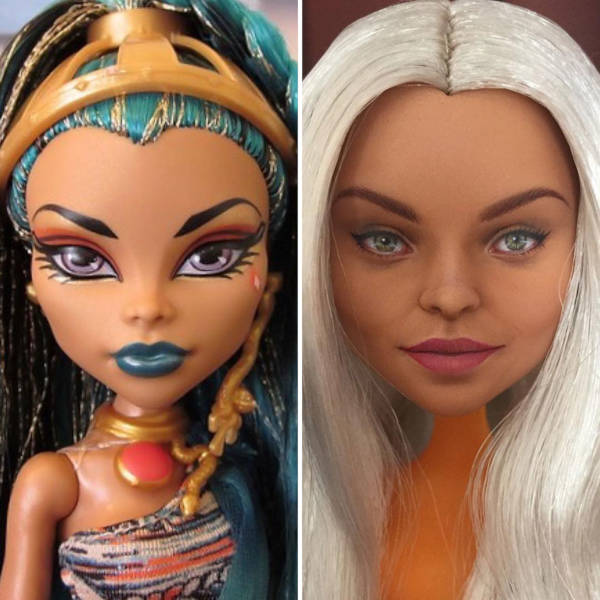 20. She even got the bunny teeth right. Just imagine the amount of fine detailing that went into this.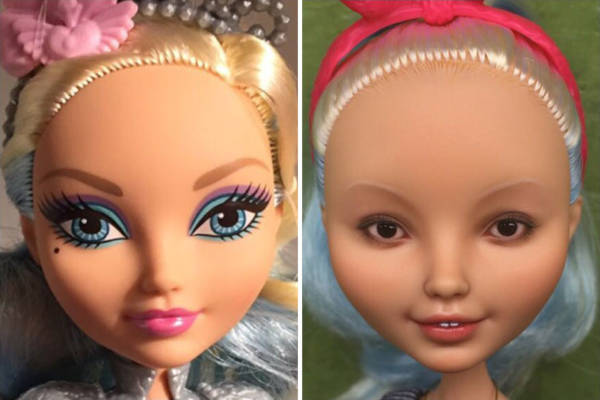 21. Blue-eyed and dark-skinned might be the way to go.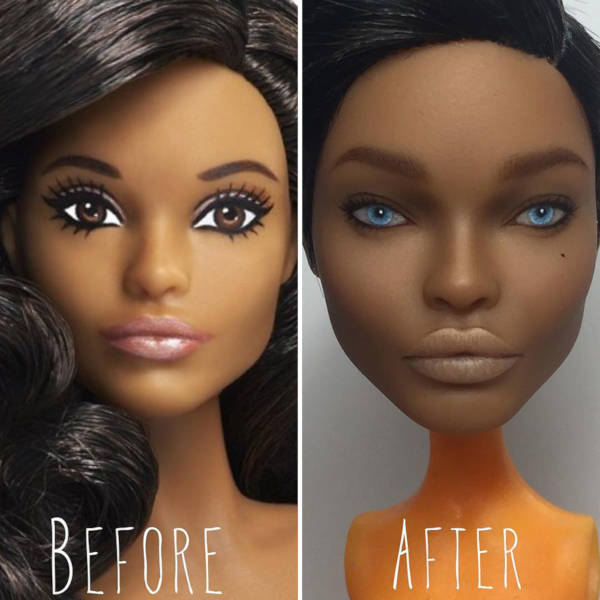 22. The difference is astonishing.
Check out Olga's website and Instagram for more!