Achromatopsia is a not very common disease which makes people unable to see colours. Neil Harbisson was born with this visual dysfunction, meaning he only sees gray, black and white.
Harbisson, who is an artist known for his eccentricity, invented in 2003 a gadget that made it possible for him to hear colours. To add to his eccentric appearance, he installed an antenna that connected to his ears.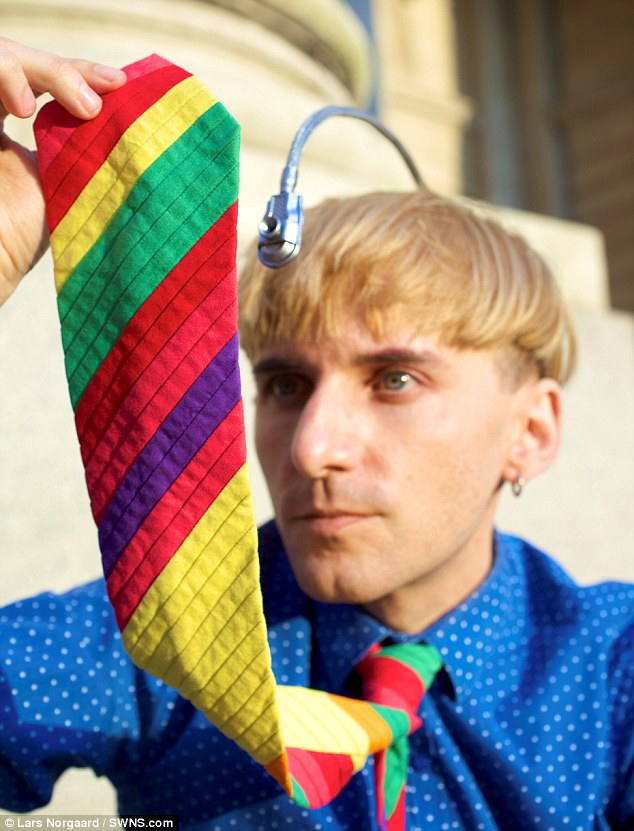 This antenna recognizes light wavelengths that reflect off objects in the environment, and then converts the wavelengths into sound: different wavelengths result into different sound frequencies. The antenna is attached to his head and the waves are delivered straight into his inner ears.
Purple and blue is more high pitched, and as the spectrum goes towards the greens and then red and yellows, sounds become lower. Now, using his antenna for years, Harbisson can recognise colors perfectly. His antenna was transplanted to make him the "world's first cyborg artist". His TEDx talk explains what a unique experience that can be.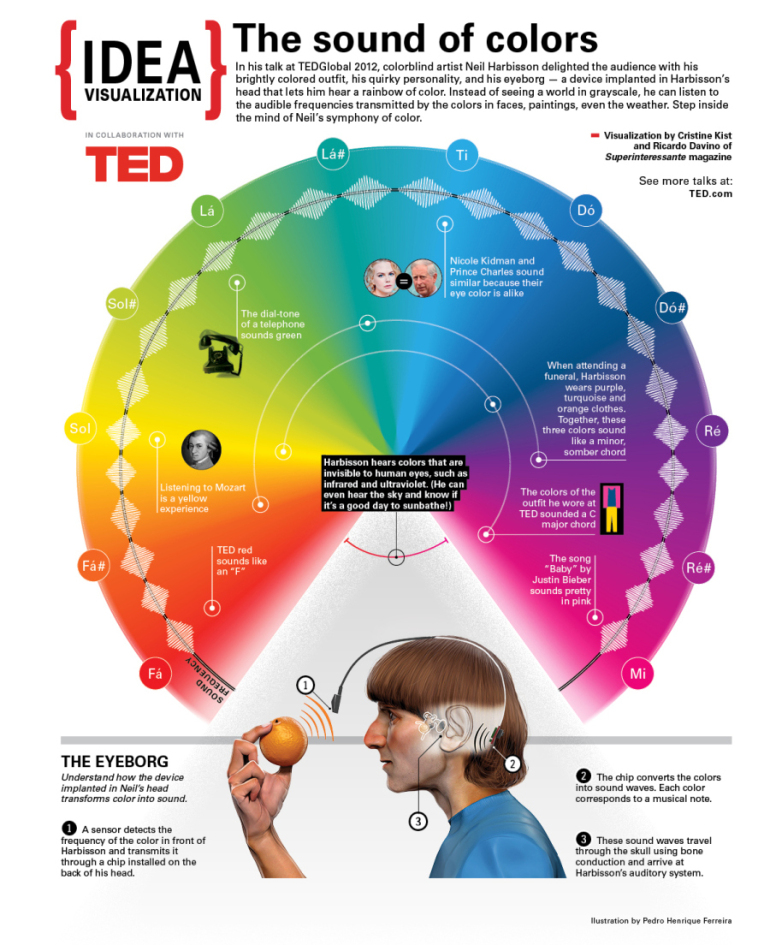 Watch it here right away.
By Jonah Winter, Truth Inside Of You