Humans are creative people and they innovate new things all the time. It can just be something really clever that can make us say "Oh, that is simply genius." People tend to create crazy homemade inventions when they want to avoid cost or simply make their life easier.
These are 10 genius homemade inventions from ordinary people that are going make you proud of being one of the most creative species on the planet:
1. Easy Toilet Roll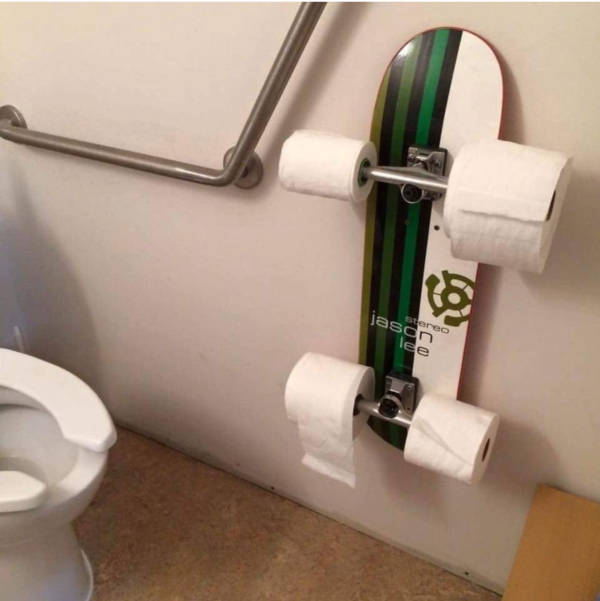 If you attach the toilet paper with your skateboard wheels then it is just amazing. You get four toilet rolls and due to the wheels, you won't have a problem with pulling a piece out.
2. Bucket Lamp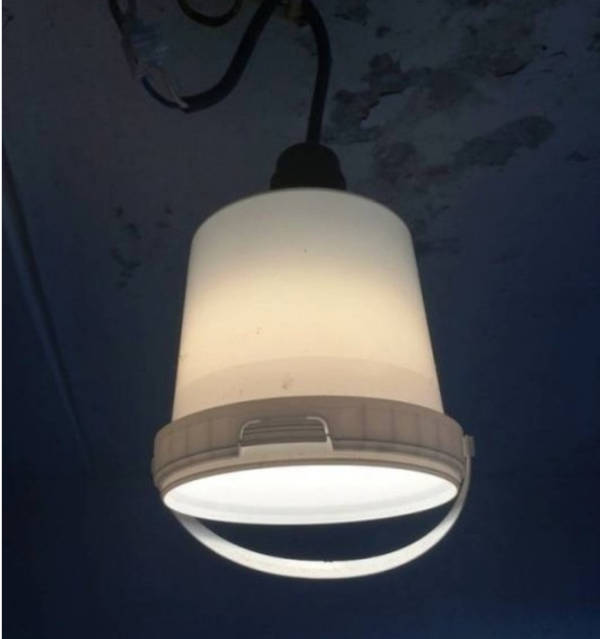 Why would you go outside and buy a pricey lamp cover or some other expensive item? Just take a bucket and fit the lamp inside it and voila, you have an amazing innovation in your hand.
3. No Use Of Hand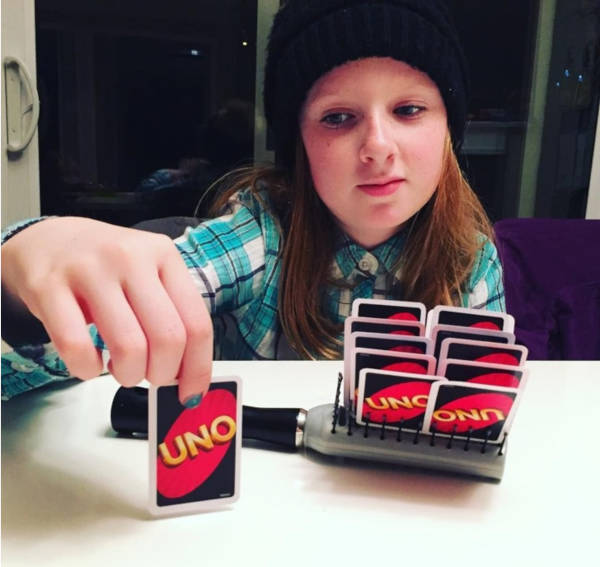 We never really thought playing Uno might cause aching in our hands, but this girl had a smart idea. She used her comb as a stand for the cards. So now she gets to see them all and hide them without using her hands. Smart woman!
4. Heating Things Up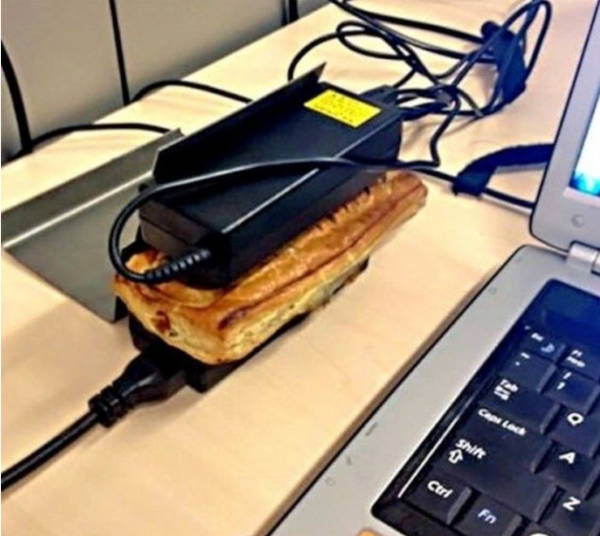 Yes, the laptop charger gets heated a lot but this genius knew how to use that heat. He just attached his cold food between two laptop adapters and voila, he gets a hot crunchy bite!
5. Unusual Shower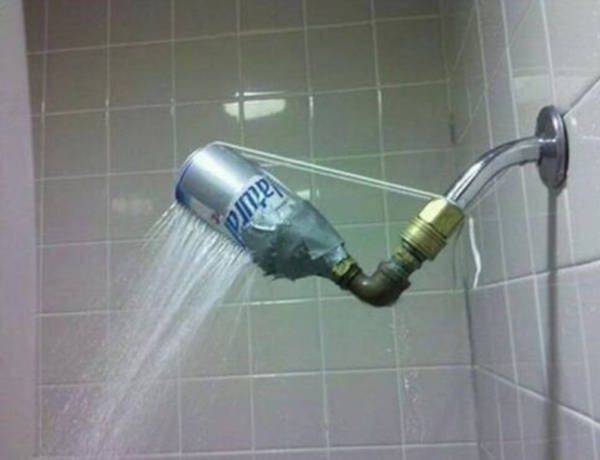 Sometimes, you don't need to buy a showerhead if you already have an innovative mind. Just get a can of your favourite drink, put some holes on it, and attach it to your shower. Now, you can take a bath inexpensively.
6. A Nice Coffee Holder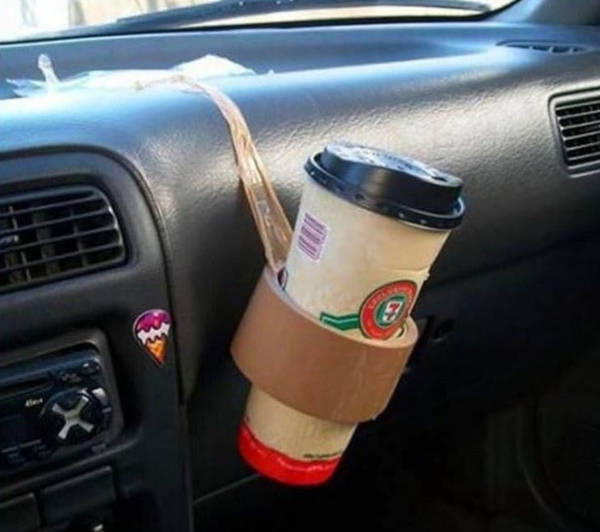 If you are addicted to coffee or just want to have a coffee break while you are going out for a long drive, then this is the perfect solution. Now, you don't need to invest in something like a coffee cup holder or something. Just use a tape stand and let your coffee hang perfectly as you drive on.
7. Great Couch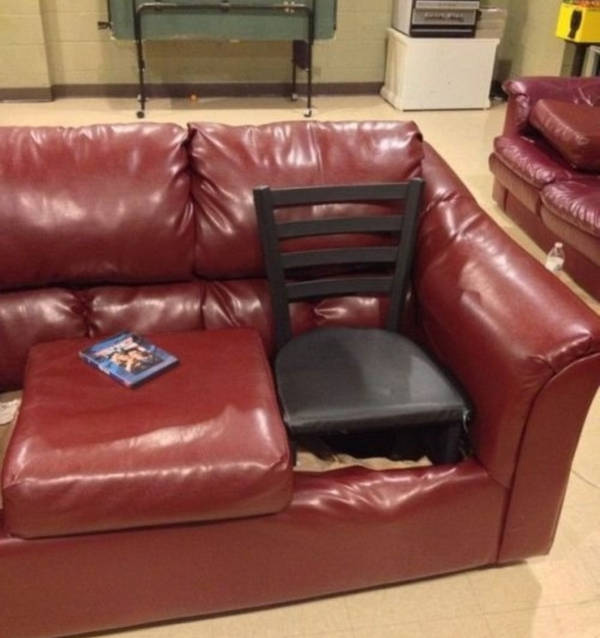 Yes, it looks unusual and it might even be difficult to sit on, but it's cheap. You wouldn't have to go for any costly repairing and simply place the chair on the damaged sofa. That's it – now you can sit without a problem.
8. Getting The Iron Fixed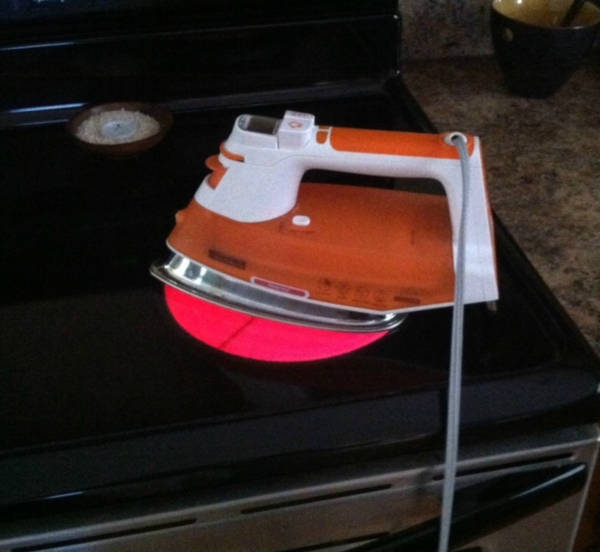 If your iron is starting to malfunction, this trick will get your clothes ironed easily. Just put it on the electric cooker and heat it up – works charmingly.
9. No More Noise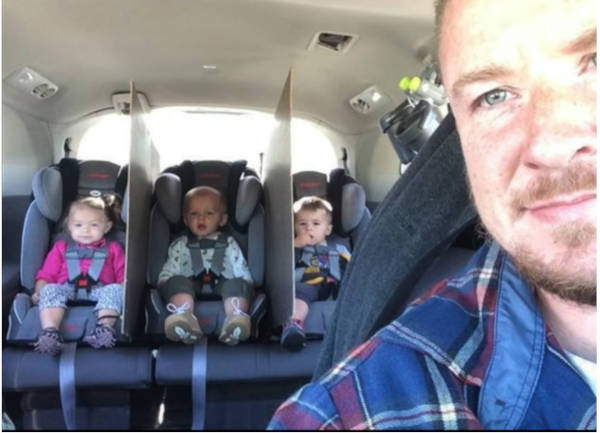 If you are driving a car, you know how much concentration you would require. That's the reason why this smart dad tries to silence his children. The easy thing to do – just put boards in between them so that they don't argue and now, there's peace.
10. Improvised Headlights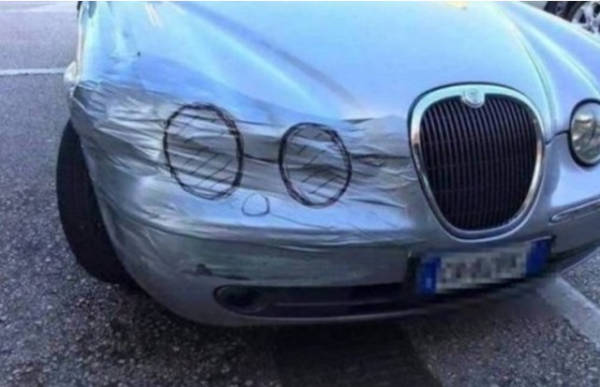 Headlights are important and you can get caught if you don't have one. But you can always deceive the police some way or the other, right? This genius decided to draw two of the missing headlights. The police won't understand when the car passes them by speedily.
These geniuses are really making their mark early on. Hopefully, they might get patents on these innovations.