The creative mind treads on its own unique path. The instruments of their choice are also rather idiosyncratic. Even in this world of cut-throat competition, there are certain talented designers who have the capability to stand out with their simple creations. Their subjects may be familiar, but their talent lies in transforming the ordinary into something extraordinary.
Here are 10 talented designers who deserve praise for their creative work.
1. Quirky toilet Signs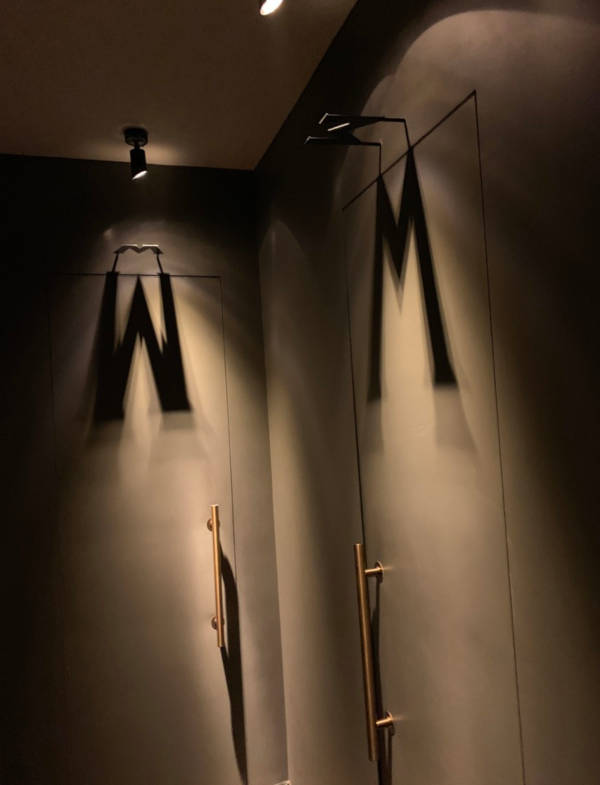 Here is a restaurant where the creator has used shadows to modify the mundane into a work of art. He has used shadows to indicate the men's and women's toilet. A lot has been achieved with minimum effort. The genius behind this design is truly commendable.
2. Hedge in motion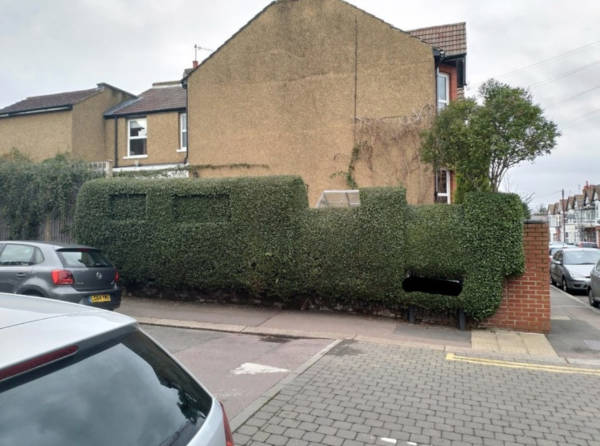 It takes someone who is really talented to showcase their creativity even on a hedge. A steam engine brings a perspective of motion to an otherwise static boundary. The steam billowing out of the top of the chimney is truly unexpected and unique.
3. Cat Key Holder
Creating a key holder that awakens as you hang a key on it calls for a really fertile imagination. The designer has ensured that even a simple creative effort can produce something special. It brings a quirky twist to the commonplace.
4. Pool table On the Pool
The traditional stability of a pool table has been dispensed with in this unusual design. We have a creation that offers a grand experience as the table wobbles even while one is playing. This should be of interest both to a seafarer and an armchair sailor.
5. Parking Lock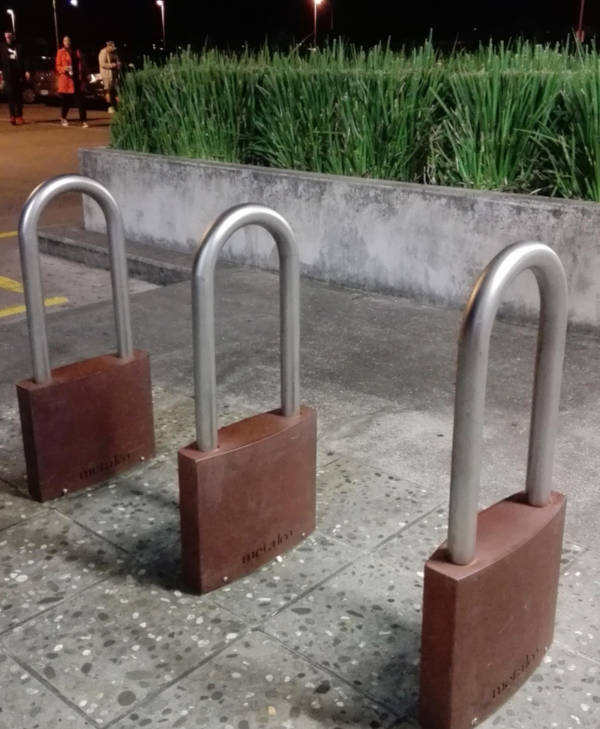 The gigantic locks stacked alongside each other can easily be mistaken for just a piece of modern sculpture if one does not realize that it has also a utilitarian purpose. It is a place to park your bike.
6. Car protector
Hats off to the person for creating a design that fascinates while also being of immense use. The concept of a giant umbrella that opens up seems like a divine gift to protect your car from the rain and the intense sun, if necessary.
7. Stairway to Heaven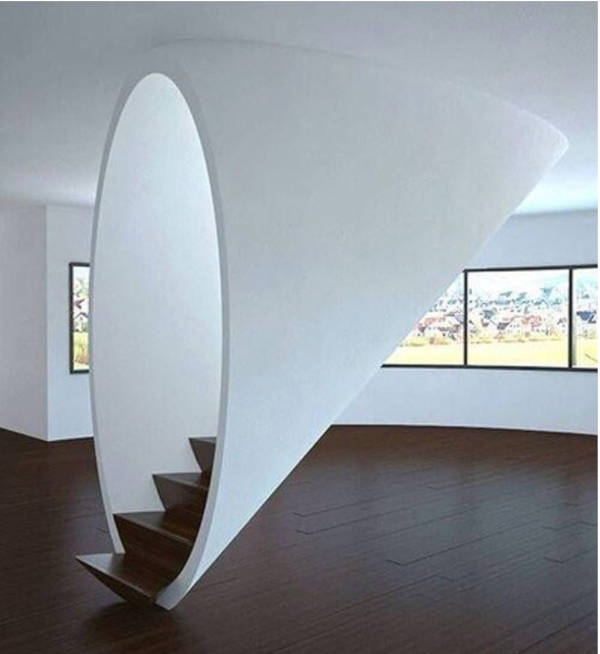 Some designs are so common that we are immediately drawn to the design and its creator. The design confounds the mind and it takes a moment to realize that it is a staircase and not just a swing in the middle of the room.
8. Lamps from the future
This intriguing piece of creation drenches your room with a shower of light at the tug of a cord attached at the bottom. It intrigues your mind. It can easily be a centre of attraction in any room.
9. Magical mug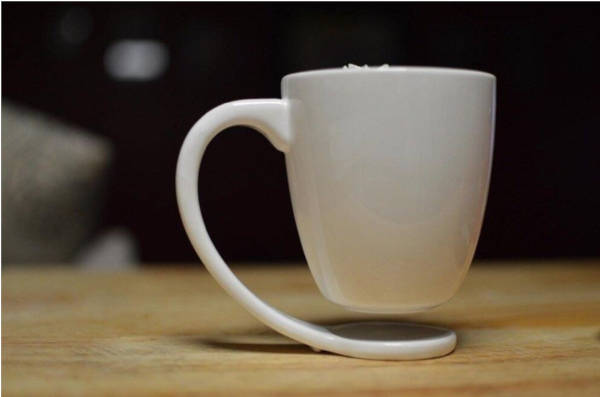 A mug that levitates and makes one wonder if it is a creation of a designer or a magician. One of those pieces that one loves to flaunt rather than use.
10. Bottle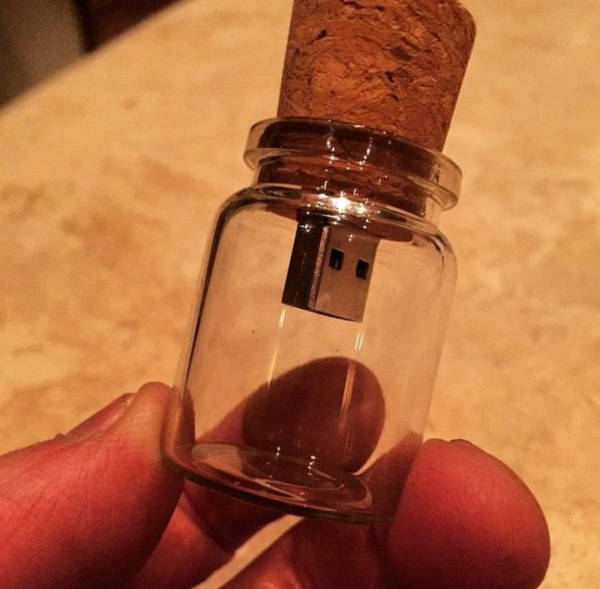 A message bottle floats over the oceans and seas carried by the winds and tides to reach you. Now, it has been given a unique and utilitarian twist- a USB that carries much more than a message.
These creations have retained the perfect balance by being both a distinctive piece of art and also a practical object. Which one would you love to use first?