Childhood is the best of all life's gifts and if you can carry it with you, you never grow old. One memory most of us carry is that ubiquitous yellow and red classic; the Little Tikes Cozy Coupe plastic car. They are an indispensable part of many childhood remembrances.
The authentic Little Tikes Toy Car needs no refreshing in anyone's memory. It debuted in 1991. The Cozy Coupe car was even named the bestselling car in the U.S. It saw many upgrades and changes over the years. It was overhauled and redesigned in the year 1999 to give a more enjoyable ride.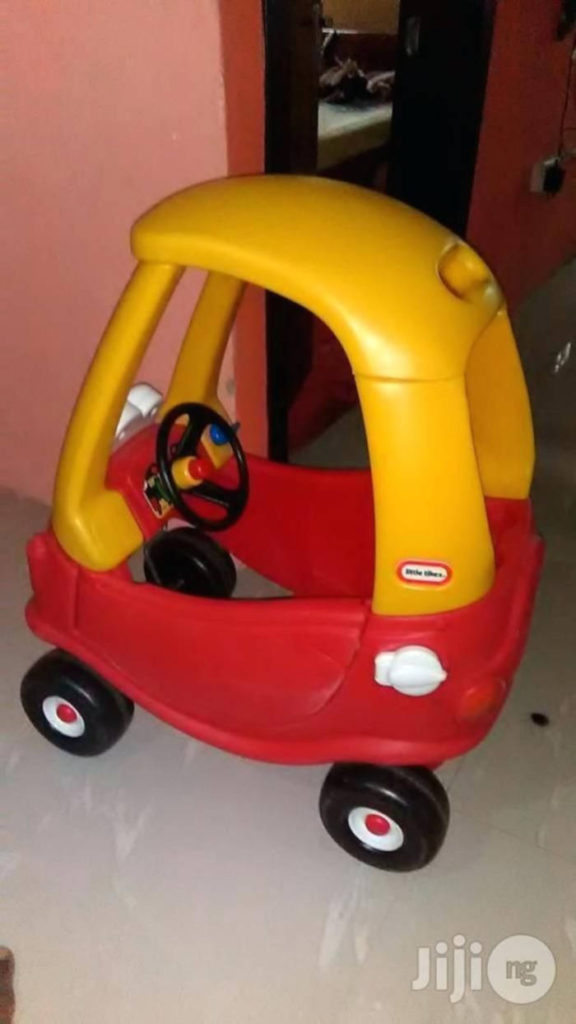 A cheerful touch was added when it was given large cartoon eyes along with a smile on its anterior bumper. But it remained the same old Cozy Coupe at heart.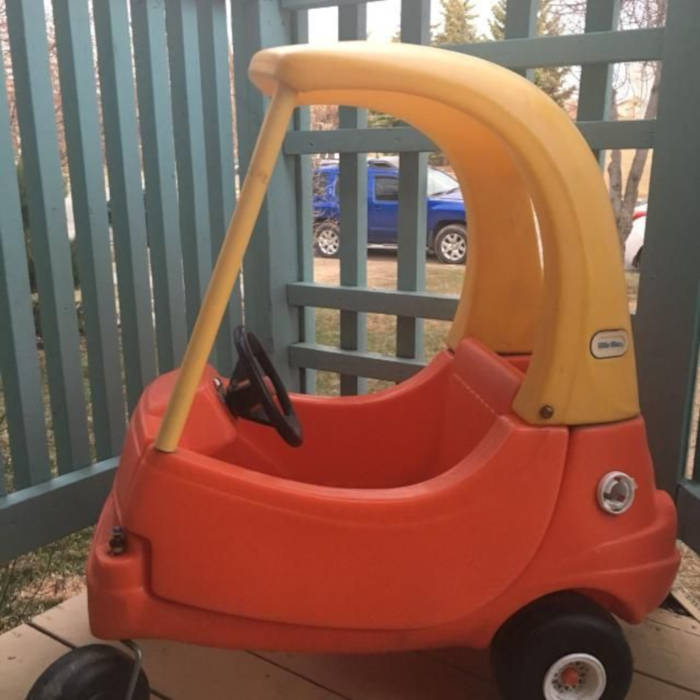 But there is great news for those who wish to relive a part of their childhood. The Bitmead brothers, Geoff and John were in a similar nostalgic mood when they resolved to magnify the Cozy Coupe and make a full-blown adult version. They built the car in 2013 through their company, Attitude Autos based in Bicester, U.K.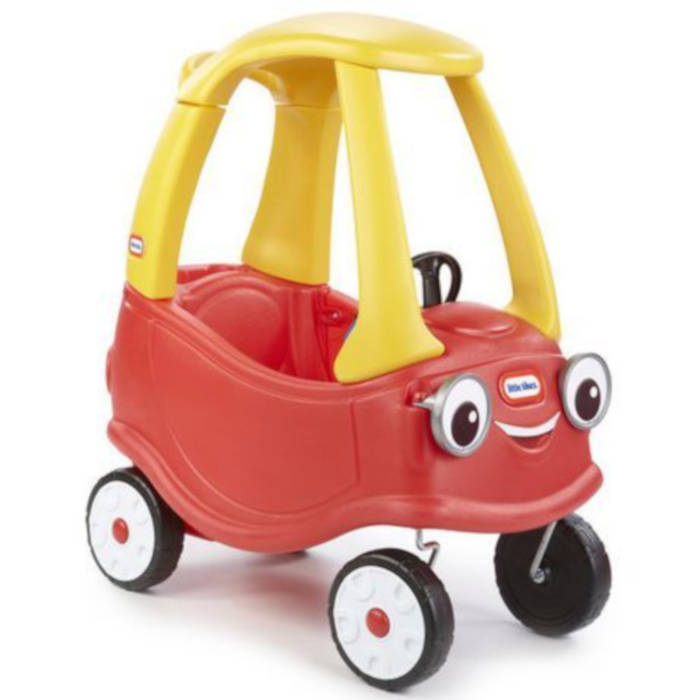 This life-size variant of Little Tikes Cozy Coupe was an instant eye-catcher while at the same time it can also reach speeds of 70 mph. Geoff and John named it the "Big Tike".
They were inspired when they realized that the Daewoo Matiz and the Little Tikes looked strikingly similar and decided on a metamorphosis.
The car is totally road-worthy with airbags, a gas tank, headlights, mirrors, tax-discs, and even a maximum speed of 70 mph. but it has no windows in honor of the original version and no other color scheme.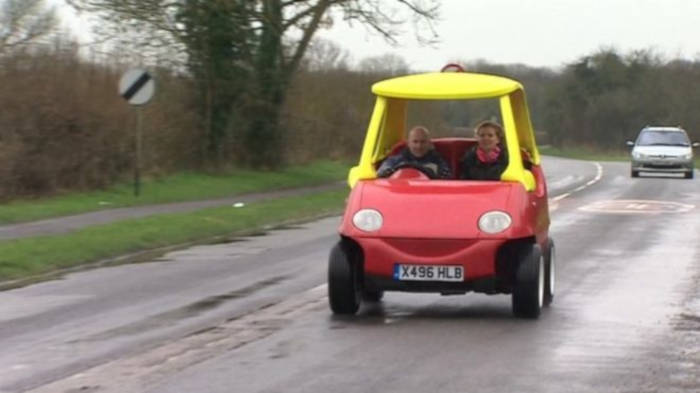 It cost the brother a fortune and around 1,000 hours to build the car. While the children's version of the Cozy Coupe costs $50, the adult version set them back by around €35,000 (around $38,500) in parts and man-hours.
WANT!!!!! So badly!!! https://t.co/BmTGHJrHIA

— MetalQueenDean (@MetalQueenDean) September 7, 2019
Big Tike and Little Tikes together look like a father and kid duo. The car even garnered international attention including the coveted Guinness World Records certification, though it hasn't meant much monetary success for Geoff and John.
They have finally decided to sell it through eBay. The brothers managed to even raise funds for children's charities with the Crazy Coupe so they are certain that the car has potential in the right hands.