In the word of global capitalism, when there is hardly anything left for man to discover in order to substantiate his unfathomable knowledge, modern inventions are proof of their deftness. Communications form the very basic necessity for living beings to live in a society. Especially the power of understandable dialect in the case of human beings. Unfortunately, people who are speech or hearing impaired, hardly have any long-term possible remedies for their condition.
Smart gloves convert sign language into audio speech
They resort to the learning and application of sign language, but that doesn't really help to communicate with all. Knowing and understanding sign language is something which only a few can execute well. The story here is about a young man named Roy Allela from Kenya who has created a wonderful gift for the speech/hearing impaired victims.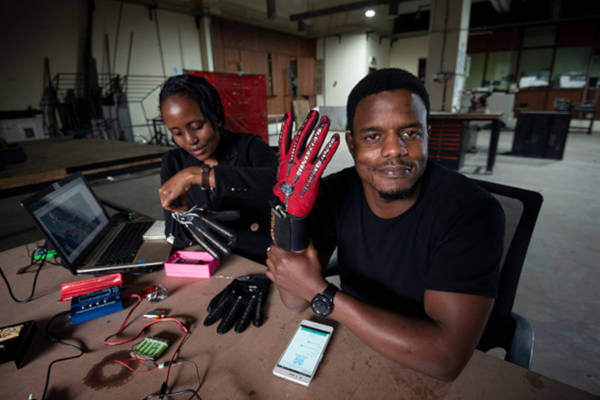 Roy went on to invent smart gloves that have helped several people in unimaginable ways. The techie enthusiast was determined to create something that was new and would also be beneficial for the people. The smart glove converts all forms of sign languages into audio speech. He has named these special gloves as Sign-IO. They are provided with technically advanced sensors on each finger that interpret the kind of word that is being shown in the gestures and movements of the fingers. Roy says that his muse was his deaf relative who perturbed him and he wanted to create this for that person. The sensors very well process the letter that is being displayed by the person wearing them. It is connected via Bluetooth that gives vocal sounds to the presented letters.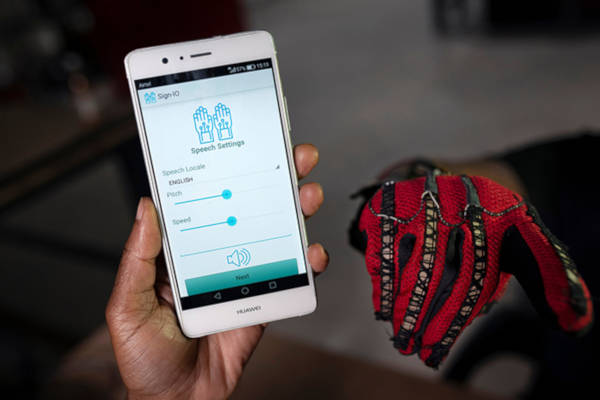 A great innovation for all ages
Allela has been successful in introducing these gloves to school children in rural neighborhoods. This helped him get hold of the necessary changes that were required to make the tool flawless. The device also provides alteration and changes in the pitch of the sound accordingly. Along with the speed of the voice, which was a part of the changes made after having distributed it. The gadget is a genuine gift, for it has the facility to select the language and gender of the voice according to the person's will. The gloves being customized can be made in several designs for girls as well as boys depending upon their favorite cartoon characters. Children would not really hesitate to wear them on if they look according to their favorite characters.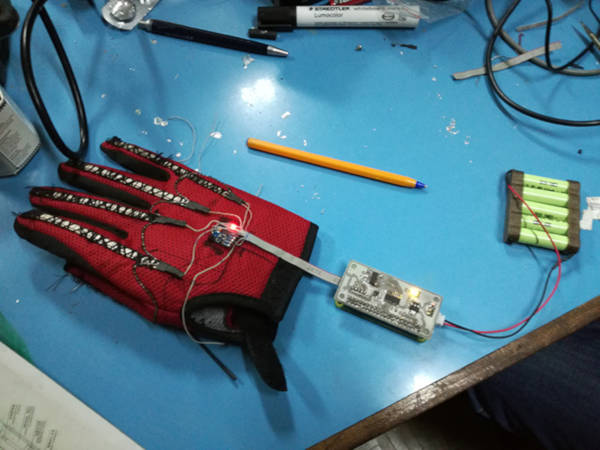 Roy, on his part, is still working on the 100% accuracy of the gadget. Having been nominated for the continent's Engineering Innovation competition, he won huge prize money and received worldwide validation and fame that helped his work. It is a cornerstone in helping new minds develop things and contribute something to society. He wishes to provide at least two of the gloves to each of the special schools to help little kids. Currently, he is working at Intel Processors and simultaneously tutors students at Oxford University. We wish him all the luck!