On the 3rd of December will make its appearance the most impressive Supermoon of 2017.
Today our satellite will move closer to Earth, at a distance of almost 358,400 kilometers, and so the moon will appear 7% larger and 16% lighter than an ordinary full moon. The Moon follows an elliptical orbit and its distance from our planet is not constant. So, as the nearest (perigee), as well as the more distant (apogee), show changes from month to month. The average Earth-moon distance (382,900 kilometers) increased by 5% at the peak and decreases by 5% at perigee.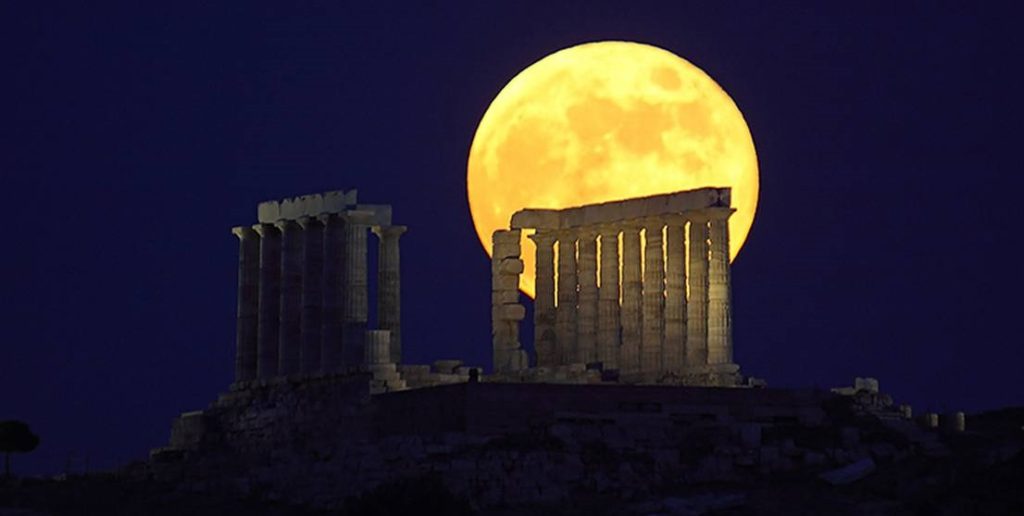 The term Hyper-Moon or Supermoon, which means that the full moon coincides with the perigee, is not scientific but was created in 1979 by the astrologer Richard Nolle. Some adopted the term micro-Moon or mini-Moon when the full moon coincides with the peak.
To be a Supermoon, the Moon must be less than 360,000 kilometers from the center of the Earth. This year's December the full moon and the perigee differ by less than a day. The Supermoon will be visible at 16:47 GMT on Sunday 3 December, while the perigee of the Moon (the nearest the entire approach to Earth) will occur Monday morning at 04:00 EST.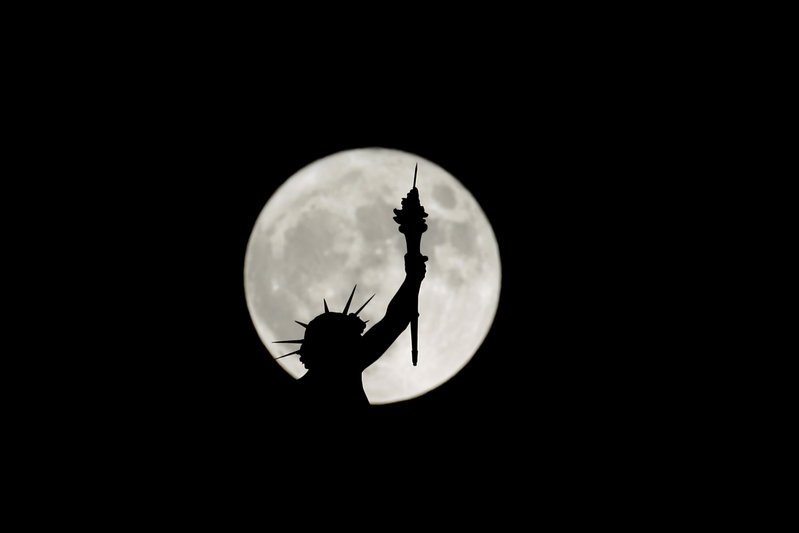 In a Supermoon, the Moon looks about 7% larger than a standard full moon and 12% – 14% larger than a micro-moon (when the Moon is at Apogee). Also, in a Supermoon, the Moon looks 16% lighter in comparison with an average full moon and 30% brighter than a micro-moon.
January 2018 will have two full moons, at 2 and 31 January, that both are Supermoons because the Moon again will be located near perigee. The full moon of January 31, will be combined with total eclipse of the moon.
The Hypermoon in the northern hemisphere, during the winter months, looks bigger than the rest of the year. The reason is this time of year the Earth is closest to the Sun. Due to this fact, the Sun's gravity pulls the Moon closer to Earth. So, a winter SuperMoon shows bigger and brighter than a summer – but are often more difficult to enjoy because of inclement weather.
In any case, the best time to see a hyper-full moon is as soon as the Moon "erupted" just over the horizon. In this position, the Moon looks bigger and brighter than when he gets up high in the sky because when they are low, one can compare with elements of the landscape (hills, buildings etc.).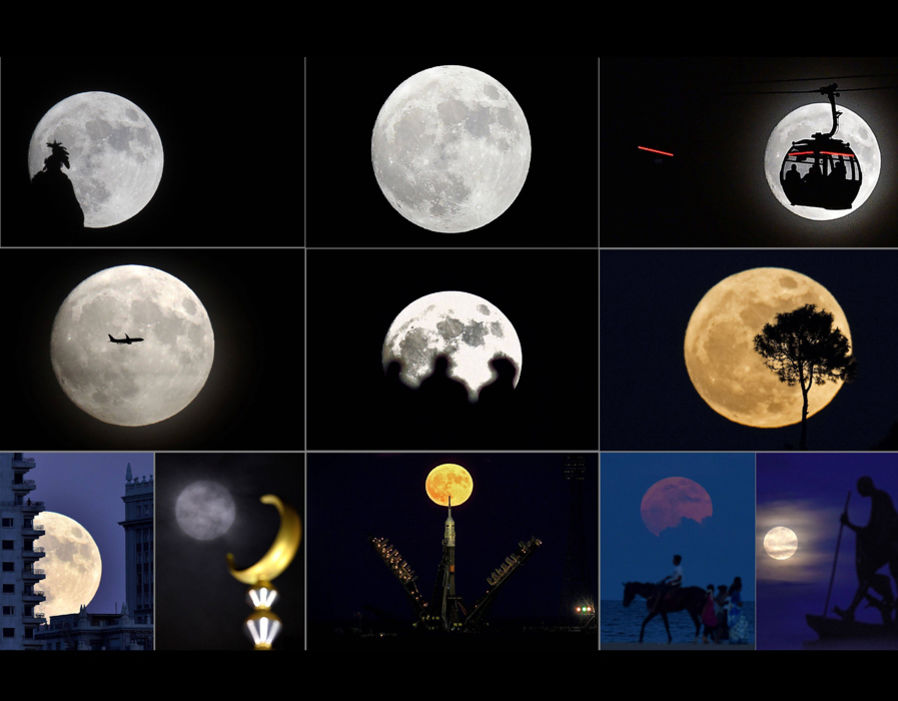 The closest to Earth SuperMoon was that on January 26, 1948, while the next time that the full moon will come even closer to Earth, it will be on November 25, 2034.
And because at times like this, many concern that a Supermoon can "trigger" natural disasters, NASA scientists and others who have studied the issue, do not confirm these phobias.