"Religion is belief in someone else's experience. Spirituality is having your own experience!" ~ Deepak Chopra.
People often get confused when someone proclaims that s/he is not religious but spiritual. Spirituality – for many – is an element of mystery and unfamiliar. Most even fail to draw a difference between spirituality and religion – also because they fear of being rebuked or misunderstood by the society.
Spirituality – for the matter of fact – is a natural phenomenon. It is nothing but one's consciousness and capability of recognizing his/her soul.
DIFFERENCE BETWEEN SPIRITUALITY AND RELIGION – WHAT ARE THEY?
SPIRITUALITY DOES NOT EXIST WITH ANY RULES OR OBLIGATIONS
Spirituality encourages us to hear and follow our intuition and do exactly according to it. It sets us free, transforms us into better beings. And you don't have to worry about any punishment or accolade. Spirituality – in contradiction to religion and its set ideologies – provides inner happiness and peace.
WITH SPIRITUALITY WE DISCOVER THE TRUTH
Spirituality helps us to learn the truth, while religion tells us the truth, preaches about the creation of our Universe, how we came into being and others. Spirituality on the other hand – allows us to explore both questions and answers on our own. It provides empowerment and courage to delve deep into various mysteries and enigmas.
THE FOUNDATION OF SPIRITUALITY IS NOT FEAR BUT ONLY LOVE
Religion has many rooms filled with fear – fear of our actions, consequences, death, etc. Whereas, spirituality is built on the pillars of love and only love. It gives us the energy to act out of love and take every decision of life with honesty and not out of fear.
IN CASE OF SPIRITUALITY, ONE HAS TO WALK HIS/HER PATH ALONE
Spirituality empowers us to create and follow our path. It is a sheer journey of self-discovery, enlightenment, and empowerment.
SPIRITUALITY UNITES US, UNLIKE RELIGION
The current situation in every part of the world is proof enough that religion is used to divide human beings. Spirituality gives us the power to see the truth and unites us as one being. It enables us to accept everyone's differences, uniqueness, and similarities at the same time.
SPIRITUALITY IS ALL ABOUT KARMA
Unlike religion – which propagates punishment – spirituality only preaches karma. It is the premier source of the development of the World Theory – Law of Attraction. You do good, you get good – what goes around, comes around!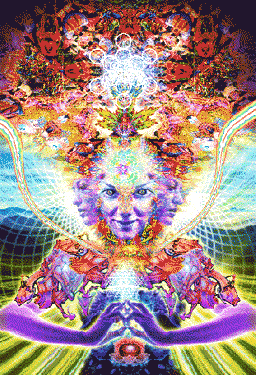 h/t: Life Coach Code