Lacoste, the French company that sells sportswear, footwear, leather goods and perfumes, had always been recognized by their signature logo of a crocodile. However, that changed for a while. Lacoste replaced its logo for a noble cause. The initial design was of a green crocodile and was probably because the founder of the brand, Rene Lacoste, was also known as the 'Crocodile' due to his deftness in sports.
Lacoste replaced the iconic crocodile logo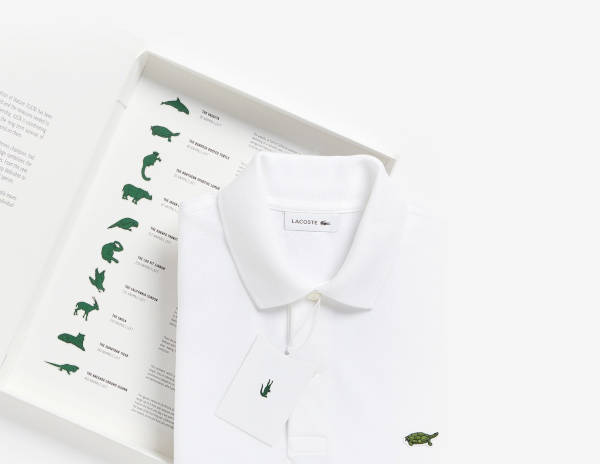 Recently, the logo has been replaced by images of several endangered animals in order to spread awareness. Of course, the collection was of a limited edition. It featured the prints of different animals who are at the brink of extinction. The campaign started around a year ago to "Save the Species". Some of the animals featuring as their new logo were, the Californian porpoise, Sumatran tiger, North sportive lemur, Java rhino and Saola to name a few. Each specialized design came within a limited stock. The Californian porpoise had the least number, while the Anegada iguana had the highest availability.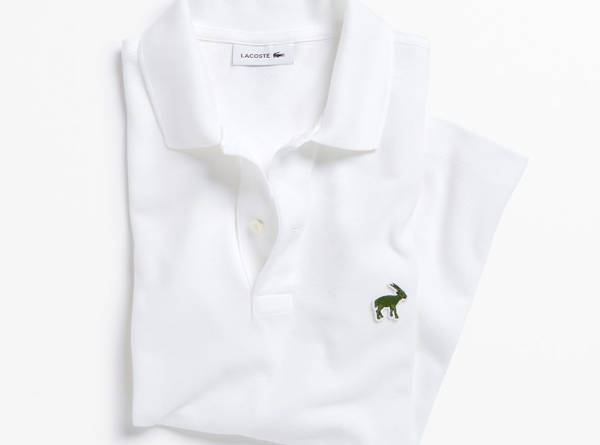 The number of products with the special logo depended upon the actual number of species remaining on planet earth. So, it is a sad affair when you notice how alarming the situation is. This was indeed a historic milestone achieved by the apparel company which will be remembered by all. A total number of around 1775 polo t-shirts were available in the market. In correspondence with the IUCN, the brand helps to fight against animal extinction due to natural geographic and certain (in)human activities. The t-shirts were available online but unfortunately, only in the European nations.
Raising awareness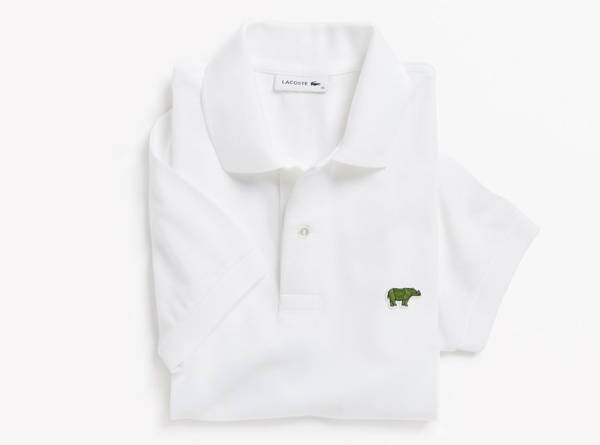 This act was able to raise funds from all over the world where people willingly came up to protect and conserve the wild fauna and its authenticity. Estimated records claim that the attempt had raised an amount of around $328,275 for the cause. This stands as an inspiration for all companies in the corporate world. They could take this example and try their bit to save the earth in their own way.