Wolves are both scary and majestic in their own way. Why do we say that?
If you look back at the history of evolution, you'll find that many wolves became the companions of human beings and after domestication, they became our furry friends, dogs. But that simple act does not make wolves a friendly face to come across! Wolves remain one of the most ferocious animals, and if you come face to face with a wolf, it's best to just run away before the wolf catches up.
Well, it does sound troubling, right? But then, there can be a friendly side of wolves too, and the people of this sanctuary found it out. So, imagine being friends with a ferocious animal – quite a powerful thing, don't you think?
The Predators of the Heart Sanctuary has started a wonderful Wolf Encounter Experience for 2 hours. It is located in Anacortes in Washington. Plus, the location is near Vancouver, Canada, making it accessible for both Canadians and Americans.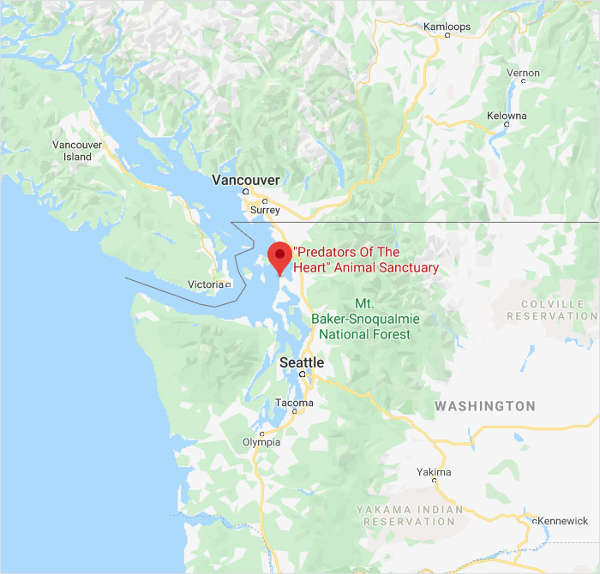 So, what's the purpose of this Experience?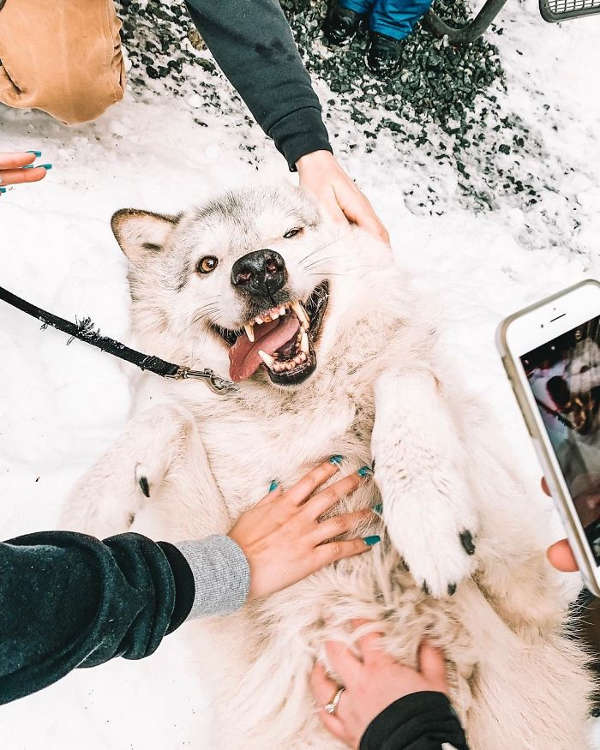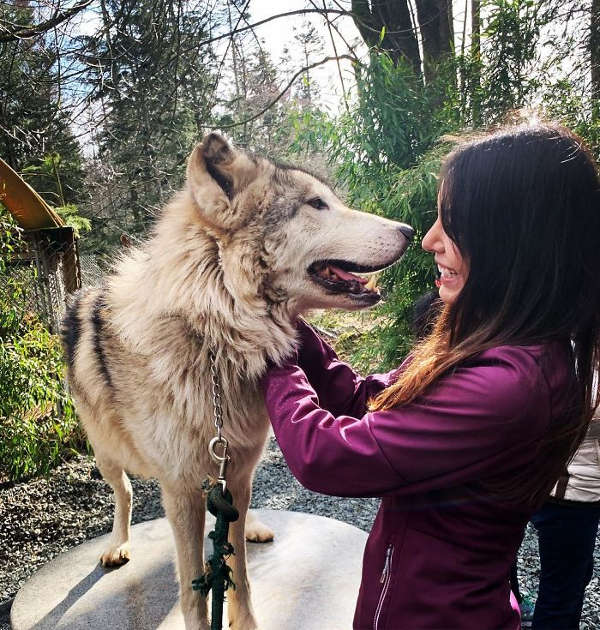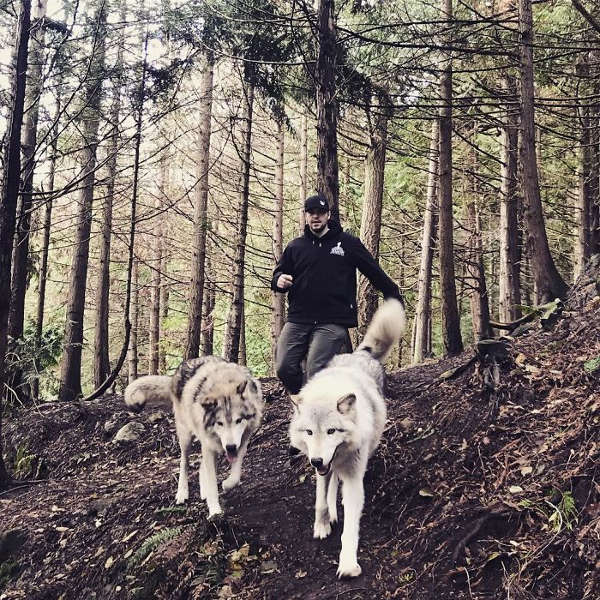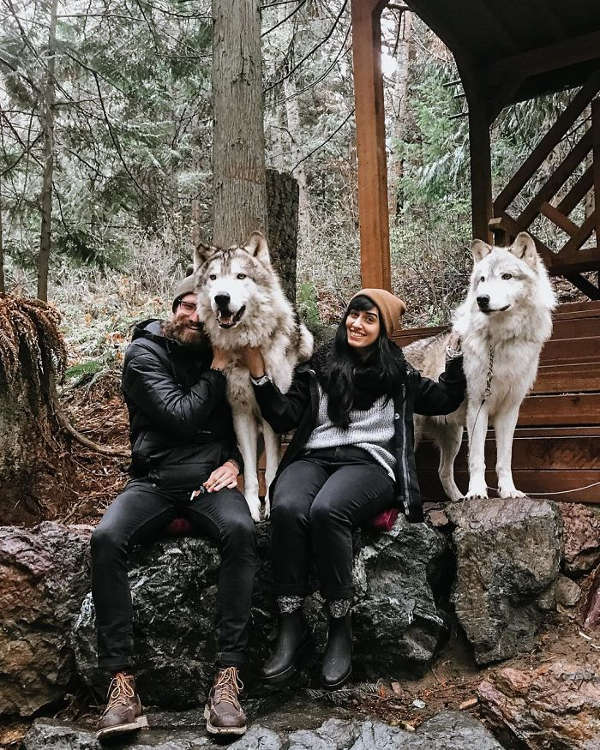 Spending an amazing time with the wolves – cuddling them, playing with them, and even racing them, if you are that energetic. You can even take selfies with them!
The sanctuary tries to save animals that do not have a place to go. And these animals might get a bit indebted to them. So, they allow petting and many human interactions that you would never really want to try with a ferocious wild wolf.
As per Clive Wynne, who is the Professor of Psychology at Arizona State University, wolves are not really friendly. The wolves in this sanctuary are more of an exception. He believes it is because, with patience and skillful treatment, wolves also react in a friendly way with humans.
However, he warns that people should be careful while visiting the sanctuary and not heed to the advertised statement, 'They are completely harmless'.
The professor mentions that wolves live quite well in places where the population density is low like Alaska, Siberia, and Canada. That means wolves are not very keen on mingling with human beings. Wolves stay away from densely populated areas since these are the places where they need constant protection from humans.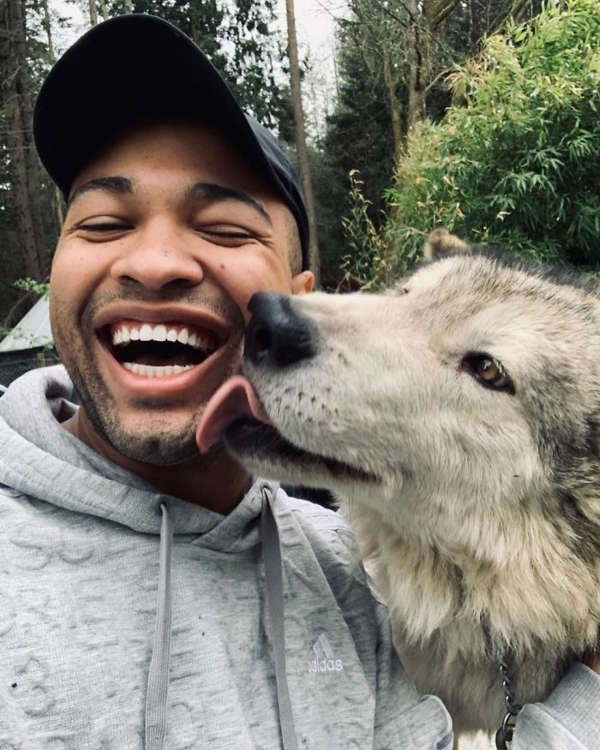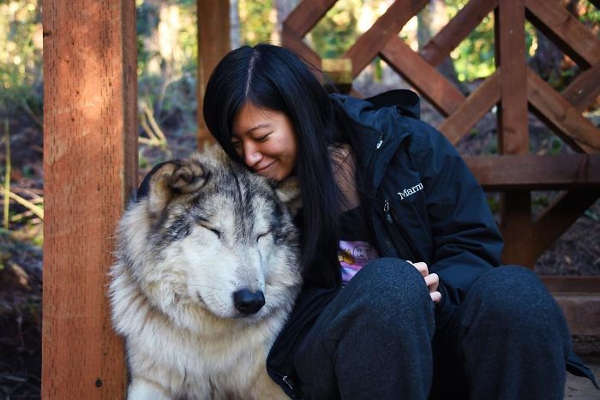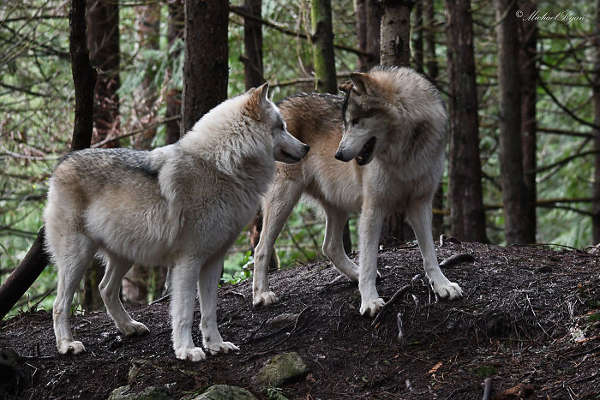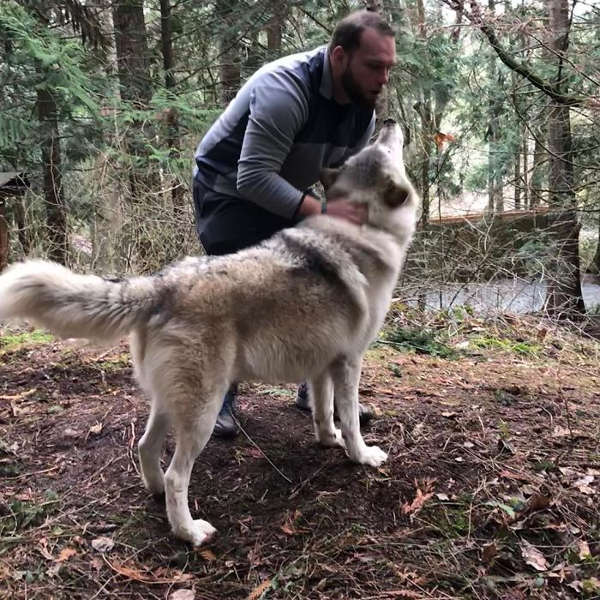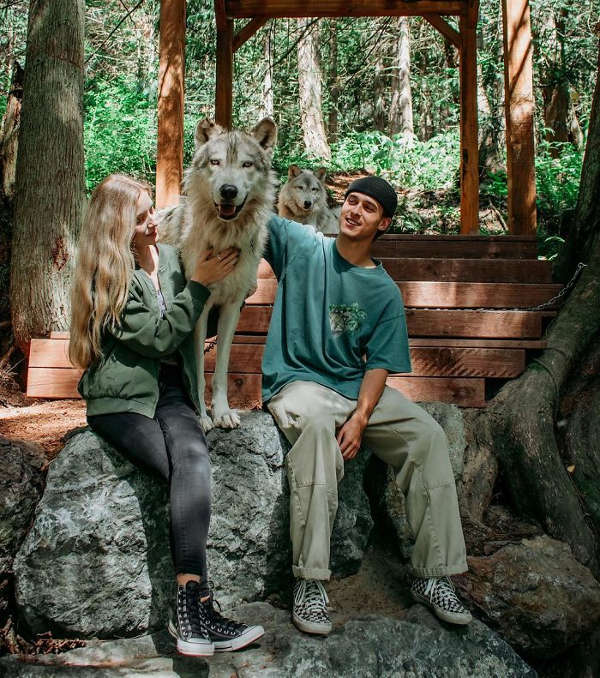 Of course, the Sanctuary has put in the right kind of protection too. You are not allowed to just barge in. You will have a guide and you need to book yourself for the tour through Airbnb – the prices being around 200 dollars per person. In general, there are 2 tours every day and can be conducted around 6 days a week. Petting wolves, however, is an 18+ activity so, if you are a minor, you should steer clear of this sanctuary.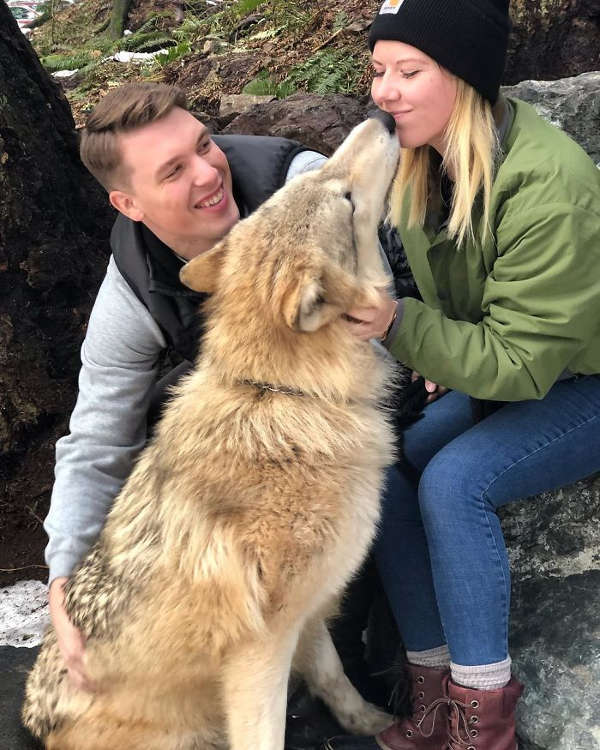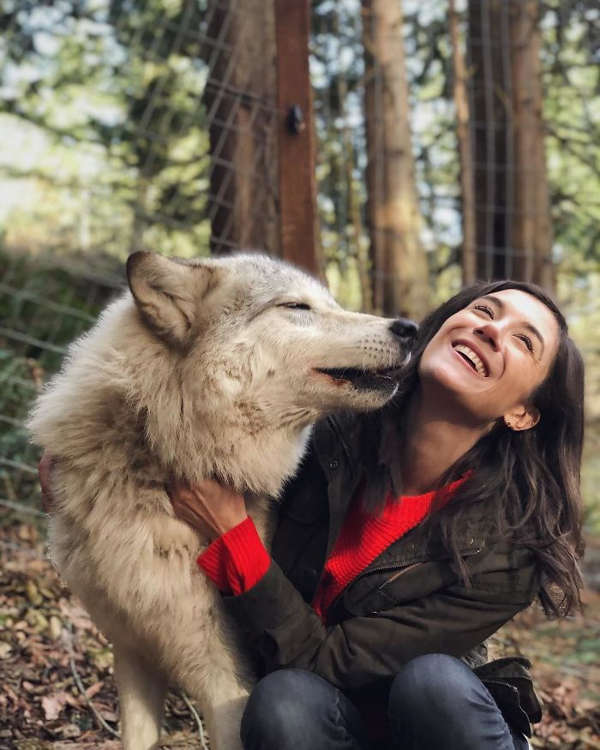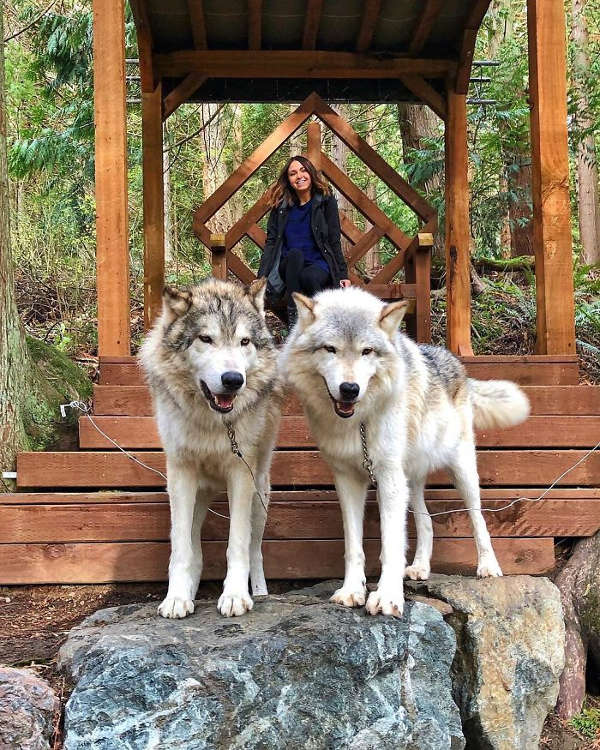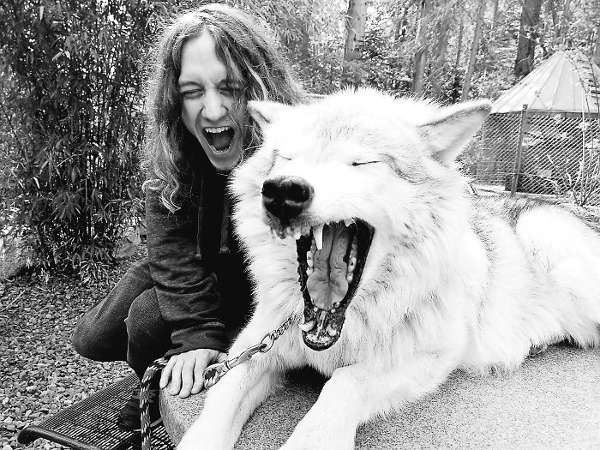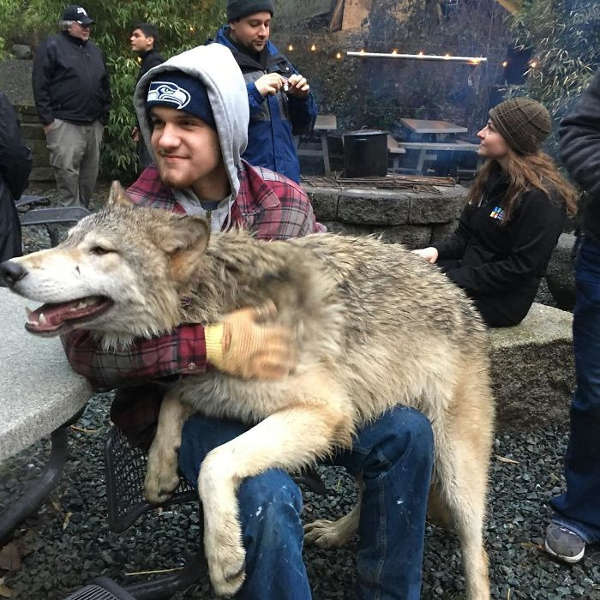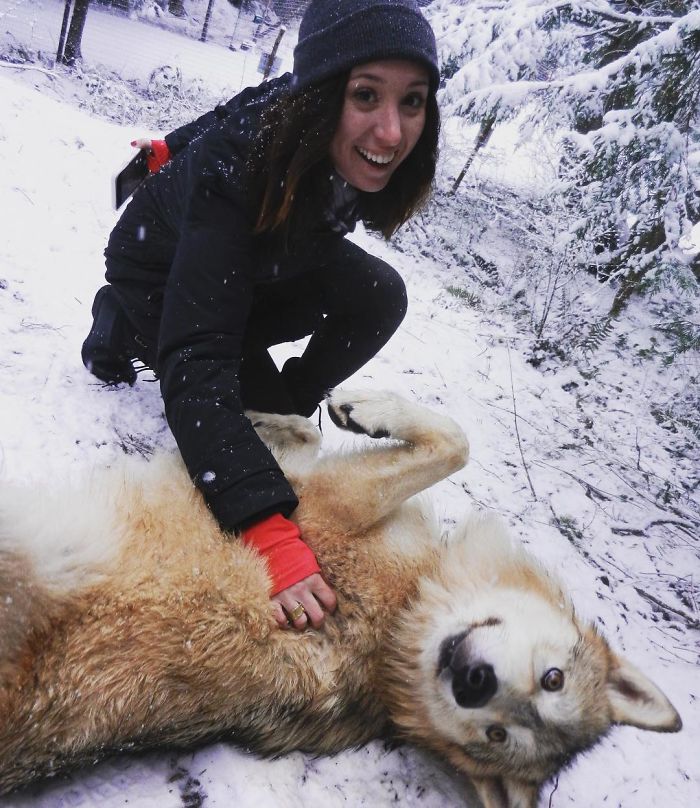 You can also imagine how long the waitlist can be. So, keep your fingers crossed while waiting.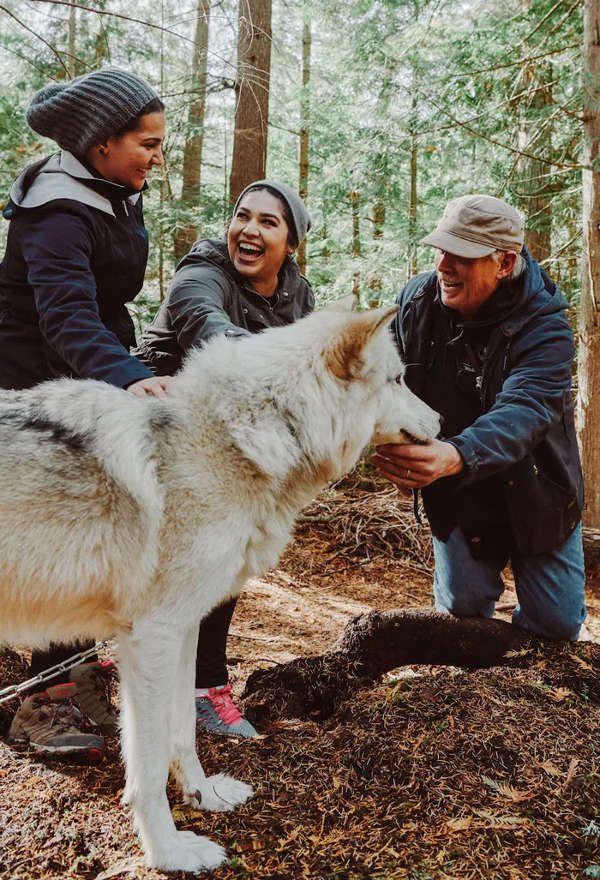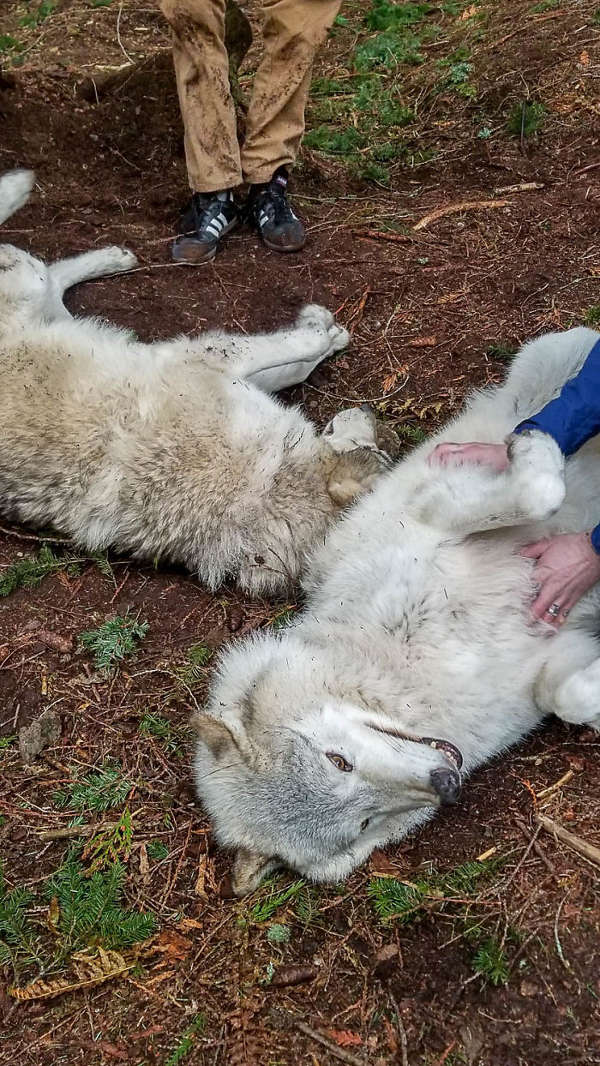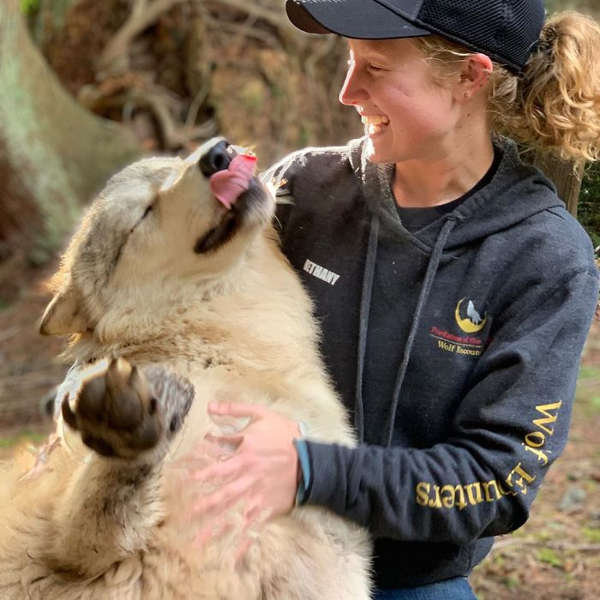 The Predators of the Heart Sanctuary does not house wolves only. It has cougars, foxes, birds of prey, and reptiles too. You can find some critters as well.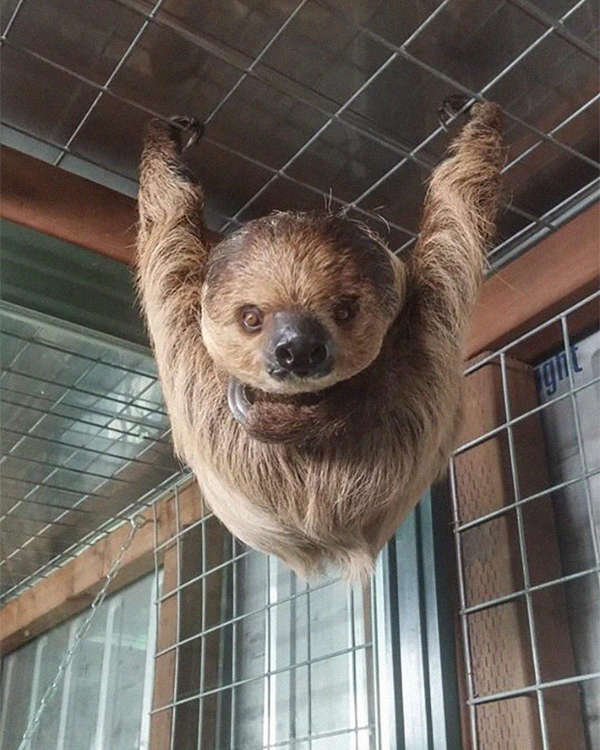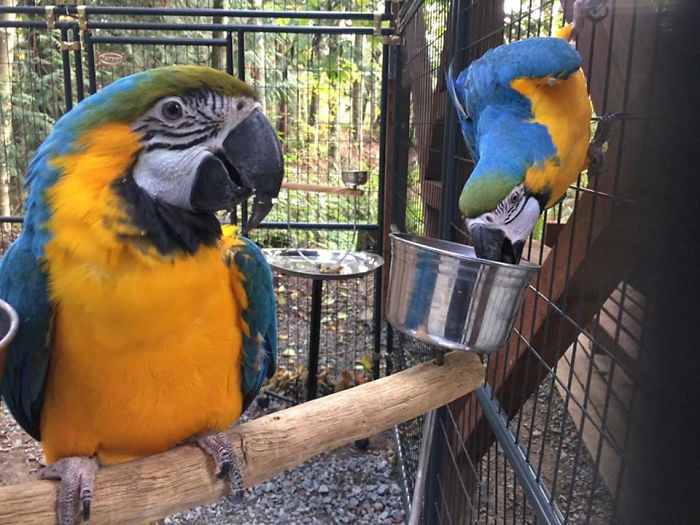 The sanctuary does not really have a stellar reputation when it comes to safety though. There have been slip-ups many ages ago. Once, a dog of a hiker lost its life when it somehow slipped into the sanctuary. There was also an incident when a wolf escaped and entered a neighbor's property.
The Predators of the Heart Sanctuary opened in 1998 and is spread across 10 acres of land. It is a non-profit and has strict standards when it comes to animal care.
The sanctuary claims that it wishes to educate everyone, including children, about wildlife and how even 'wild' animals respond positively to love and affection. It wants to develop a caring environment for animals and to show people how we are all connected with nature and the other species that share the world with us. This interdependence helps us thrive in this world.
Hopefully, the sanctuary's words can reach and affect our deeper selves soon.
Credits: rachjoys || pothwildlife || PredatorsOfTheHeart.com || Facebook || Instagram || Twitter
Facebook Notice for EU! You need to login to view and post FB Comments!