Jeff Permar, a resident of Delaware, started gardening in a new spot.  It was just outside his home and he was quite excited about the new prospects. Plus, his labor was bearing fruits – just near harvest season, his garden was filled with fruits and veggies.
However, he was faced with a shocking revelation. A mysterious thief was stealing his food just after harvest.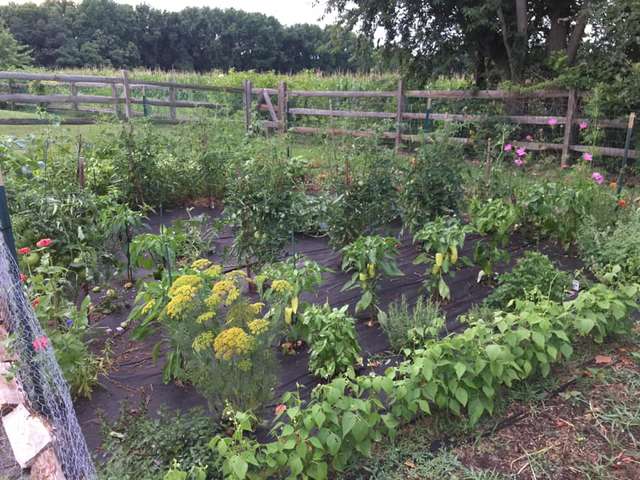 Permar, in an attempt to catch this 'mysterious' thief, set up a camera next to the garden. However, in a strange turn of events, Permar fell in love with the vegetable thief. So much so that he wanted to catch it and keep it as a friend.
 

Δείτε αυτή τη δημοσίευση στο Instagram.

 
According to the video caught on the camera, the vegetable thief was nothing but a chubby, cute groundhog. He was munching on Permar's carefully cultivated veggies with such relish, that Permar's anger immediately melted. He was just awed by this adorable groundhog.
 

Δείτε αυτή τη δημοσίευση στο Instagram.

 
Such was Permar's affection towards the groundhog that he named him Chunk. He did not stop at that. Chunk and his cute antics started spreading across Instagram as the endearing and awed Permar uploaded video after video of Chunk feasting on his harvest. Chunk's page on Instagram has a fan-base of around 15k followers under the user handle, chunk_the_groundhog.
 

Δείτε αυτή τη δημοσίευση στο Instagram.

 
A particular video of Chunk readily chomping away on a carrot, in all his glory, received about 2969 likes! Yet another Instagram video shows Chunk slowly appearing on the camera, standing upright with the veggie caught firmly between his tiny hands, while he starts chewing happily on it. Permar went ahead and started Chunk's own YouTube channel.
Thus, the fond friendship between Jeff Permar, the angry gardener with a golden heart, and a cute groundhog seems to grow. And we are the viewers of this lovely relationship.