Did you think that Draculas are just a figment of one's imagination and belong to Gothic novels only?
Meet the Pesquet's parrot or the Dracula parrot, found in the foothills and lower mountains of New Guinea. This large bird has a brilliant scarlet plumage that beautifully contrasts its dull grey body.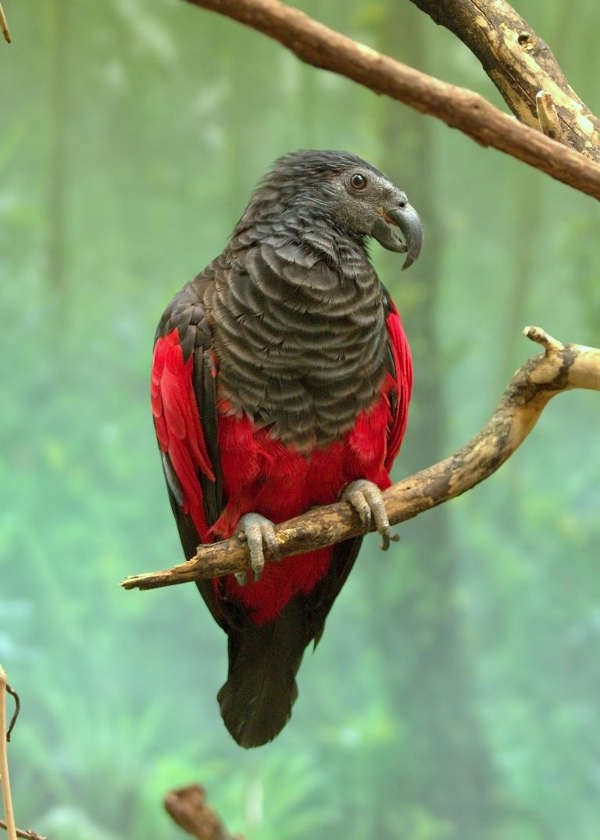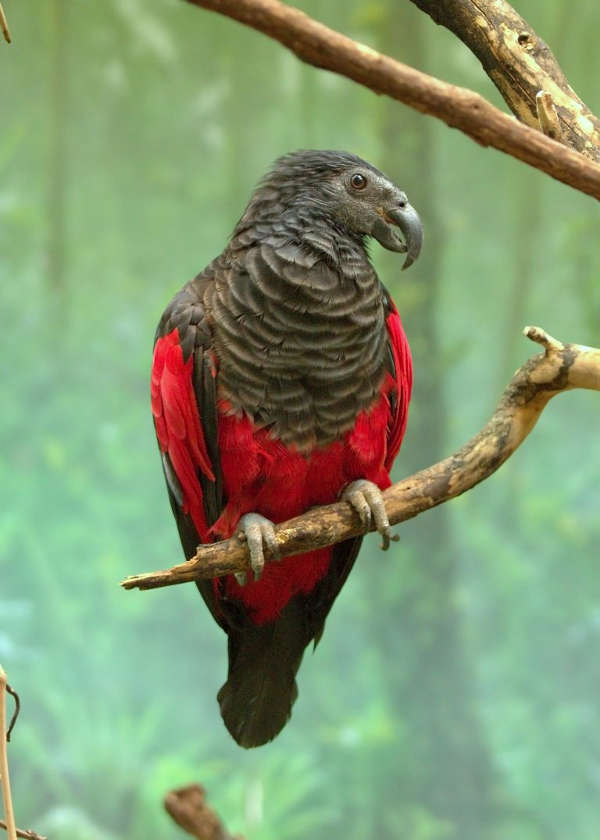 These unique feathers have made the Dracula parrot a target of local poachers. The loss of habitat has contributed to the decreasing numbers of this deadly yet beautiful species. It weighs around one kilogram and is about half a meter tall. The bird thrives on fig which causes loss of feathers on the head making it almost bald.
The fig is a sticky fruit and the lack of feathers helps the bird because it can eat it without having a messy beak that is difficult to clean. This is similar to the bald head of a vulture- a natural adaptation helping them to devour bloody bodies of their prey.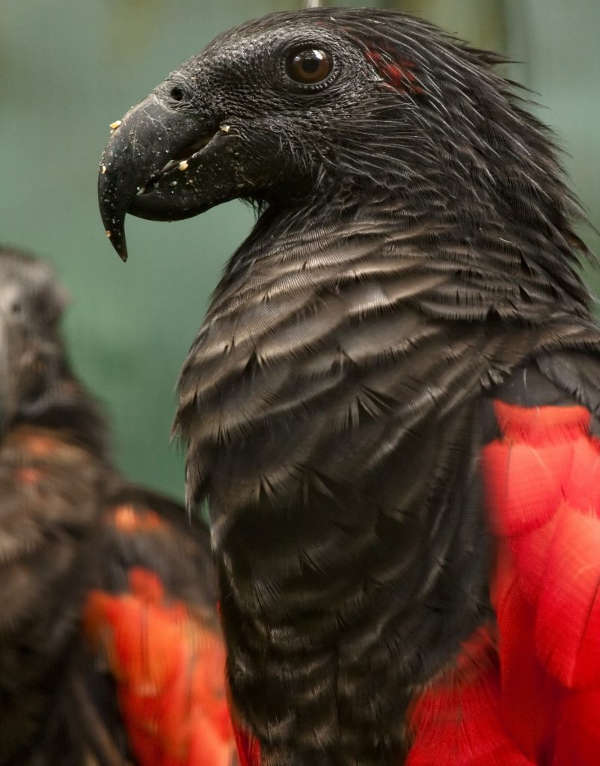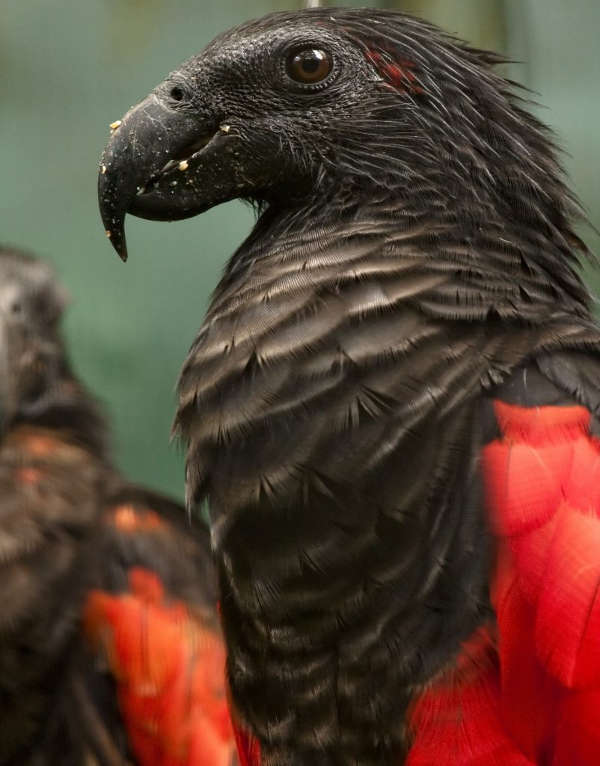 If you want to find a bloodthirsty bird, you must meet the vampire finch of the Wolf and Darwin Islands in the Galápagos Islands.
These birds prove Darwin's theory of evolution right once more. This particular species has developed a liking for the blood of other birds. Unbelievable, isn't it? The vampire finch is a subspecies of ground finch. Also known as the Geospiza difficilis, they have similar features like the regular finch, sharp beaks and a diet based on seeds or nectar from the Galápagos' prickly pear.
What drove them towards blood? The lack of freshwater on the island. They usually prey on big birds like the Nazcas and blue-footed boobies. The vampire finch pecks at the wings or the feathers on the tail to draw blood.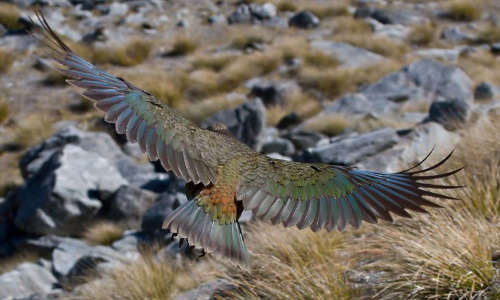 The Kea from the mountains on South Island, New Zealand, have too earned their reputation as bloodthirsty birds. They have very sharp curved beaks that can tear into the flesh easily. The Kea often kills sheep to satisfy their blood lust. These omnivorous birds can devour rabbits and other mammals too! What else do they eat? Some plants, beetle larva, other birds, and human garbage. They even eat chicks by breaking into a nest.
A kea, an omnivorous parrot, uses its sharply hooked beak to tear through the wool and flesh of a sheep. from natureismetal
Sounds fascinating and scary at once, doesn't it?
Sources:
a) australiangeographic.com
b) sunnyskyz.com
c) reddit.com