In the city Nuenen of Holland where he lived from 1883 until 1885 the famous painter Vincent van Gogh, a cycle path filled with … stars.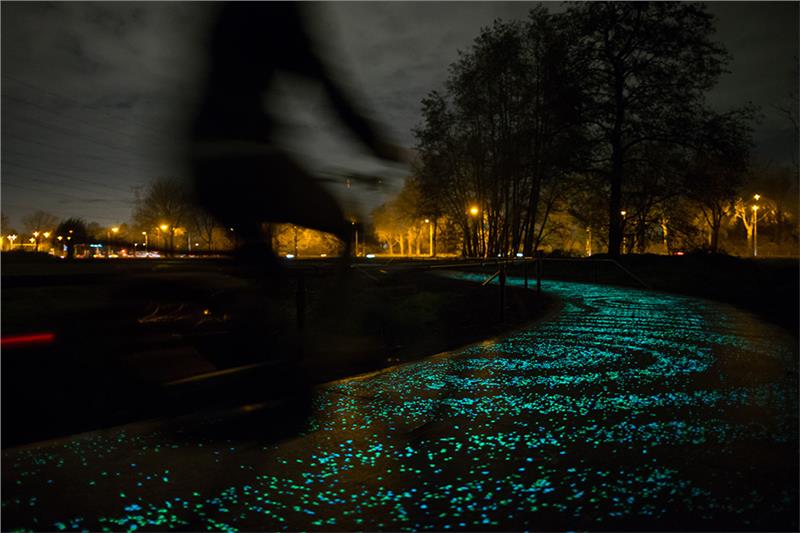 This is the work of pioneering workshop, «Studio Roosegaarde», which tries to discover with its creations,  the relationship between human, technology, art and public space.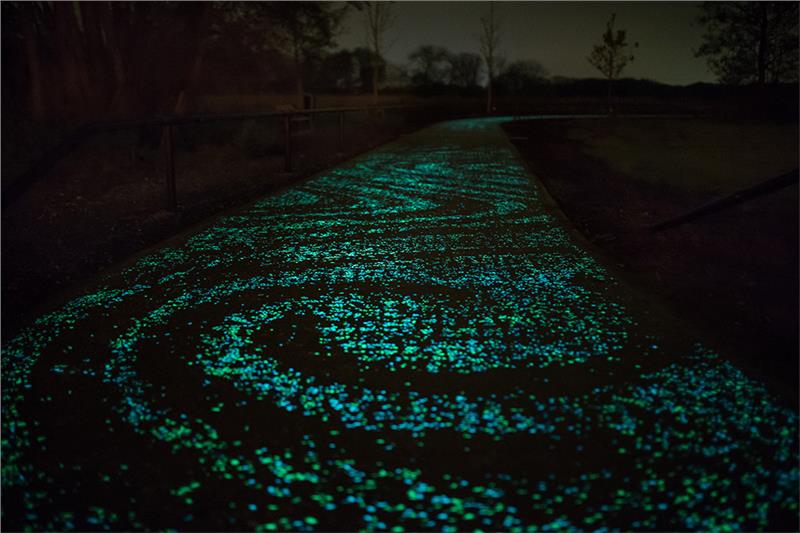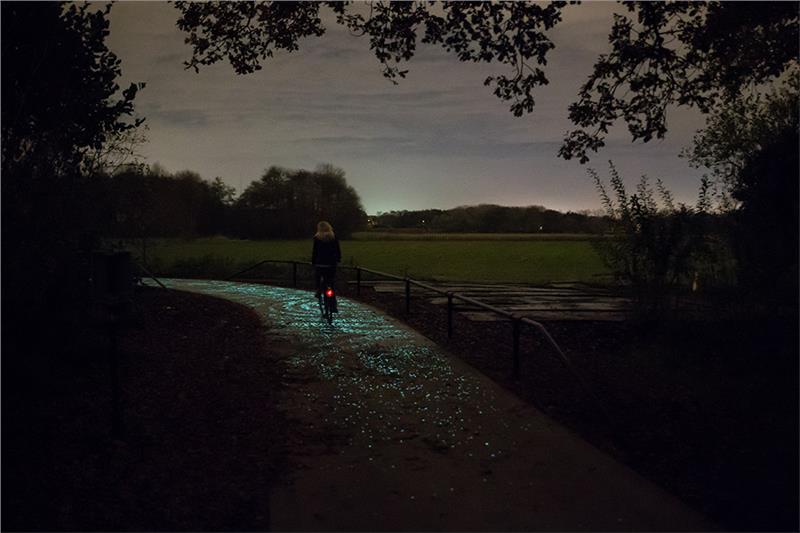 The cycle path, inspired by the work of Van Gogh 'starry night' has covered its surface with a special paint that collects solar energy to shine in the dark.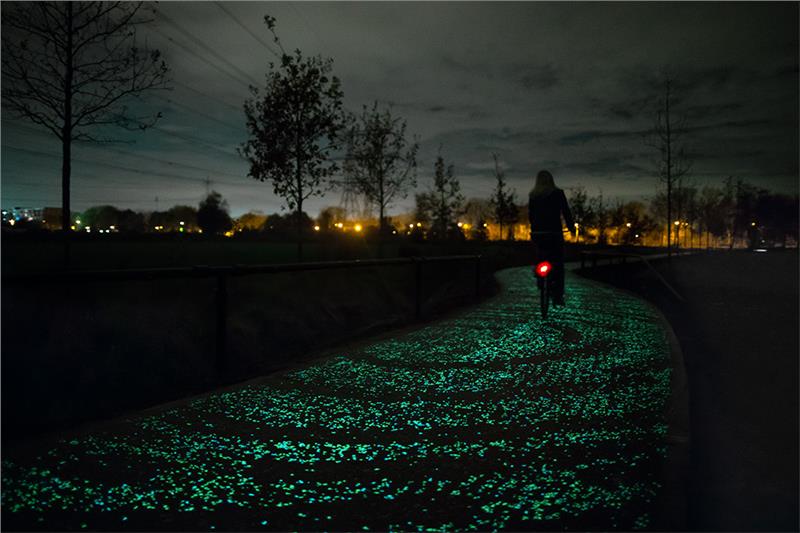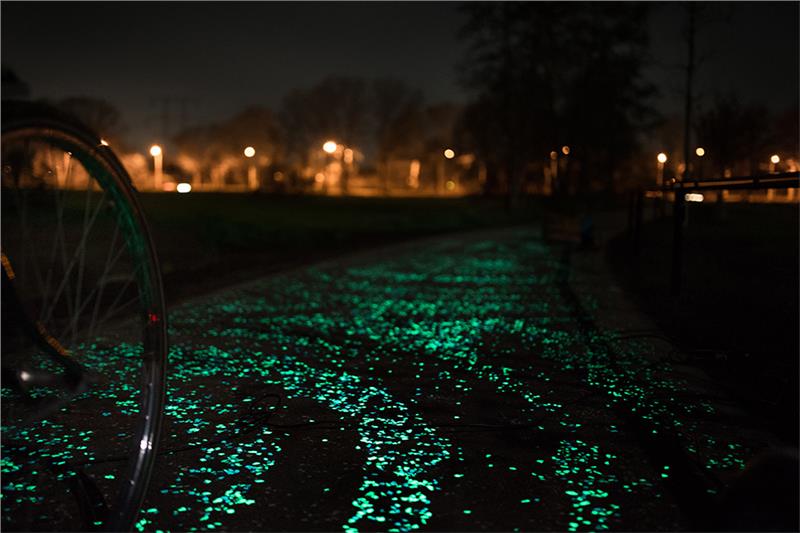 A nearby solar panel is used to generate power to illuminate the coated surface. Also, LEDs along the side of certain curves in the path cast extra light, meaning the path will still be partially lit if the weather has been too cloudy for the panel to charge the surface to its full brightness.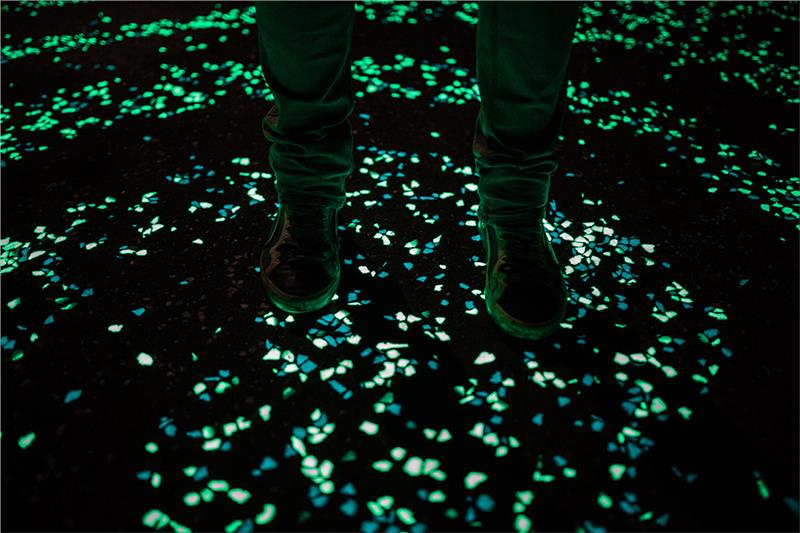 After its official opening at 8pm this evening, the bicycle path in Nuenen – just east of Eindhoven – will be open to the public year-round for free.
The result is extremely impressive …
By Johnny Stones, Truth Inside Of You