A few days remaining from the start of the World Cup, nonetheless residents in Brazil are strongly expressed that they do not want to take place in their country. The Government has spent many billions for a sporting event, while not given enough resources for Εducation, Ηealth Care and Τransport.
Every day protesters clash with riot police in the streets of Brazil, where the number of injured is great, however, some others were inspired to express their dislike of their reaction to FIFA and the World Cup, creatively!
See some of the most beautiful Anti-FIFA Graffiti filling the streets of Brazil.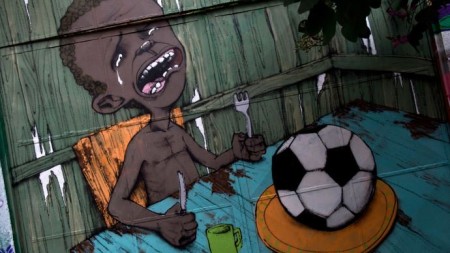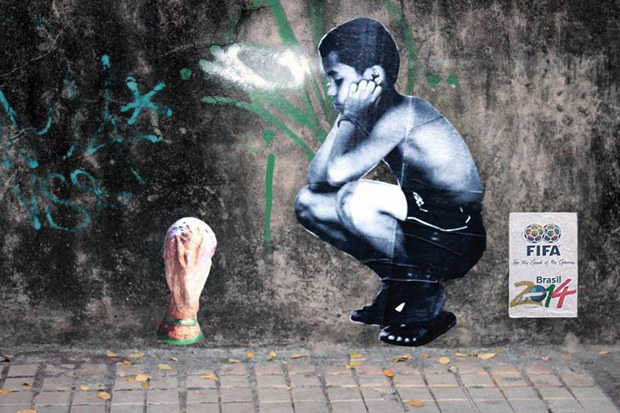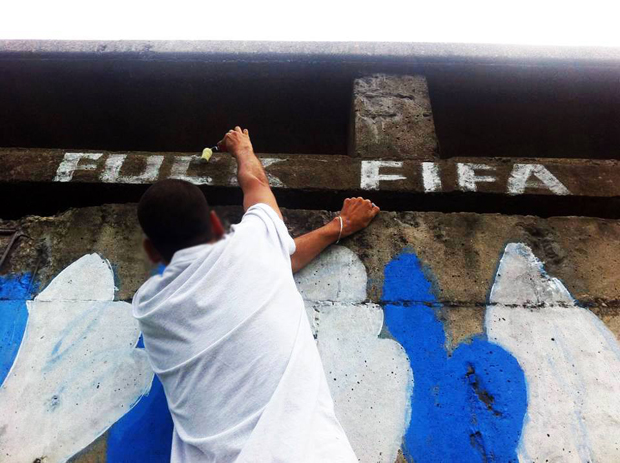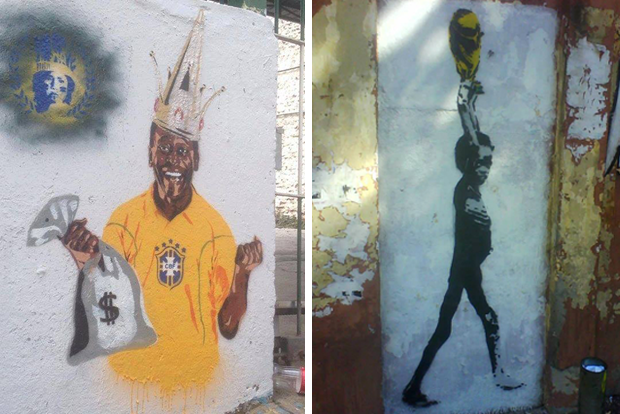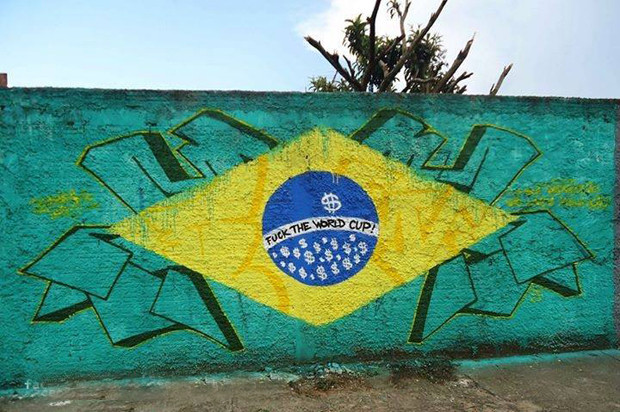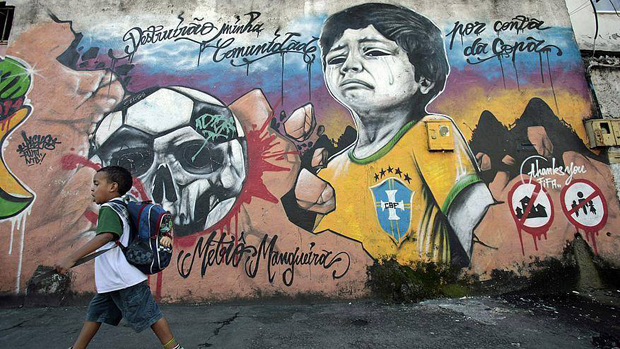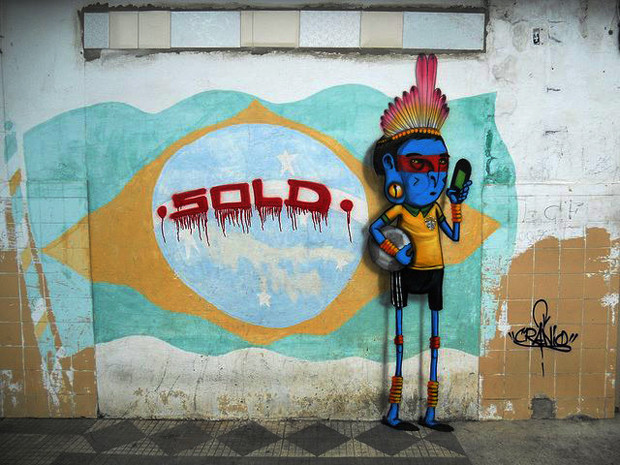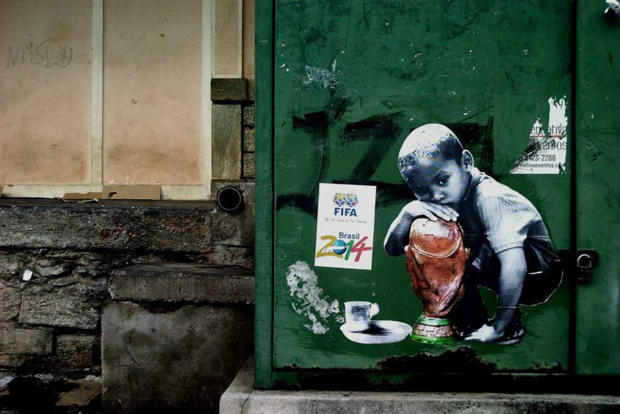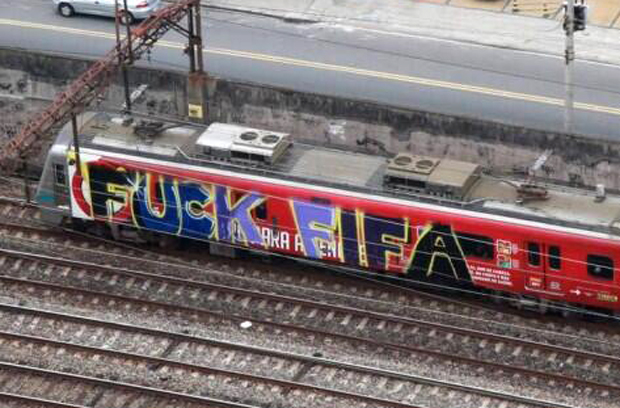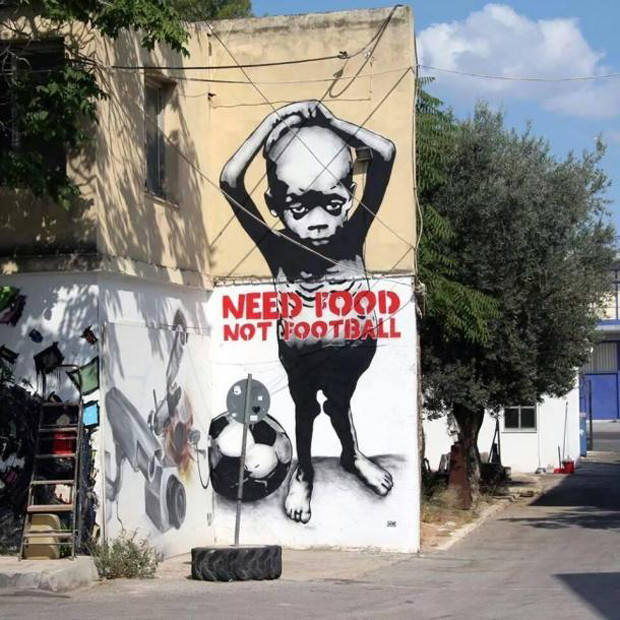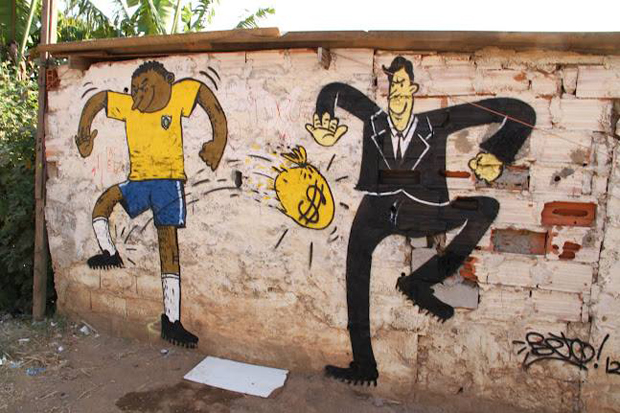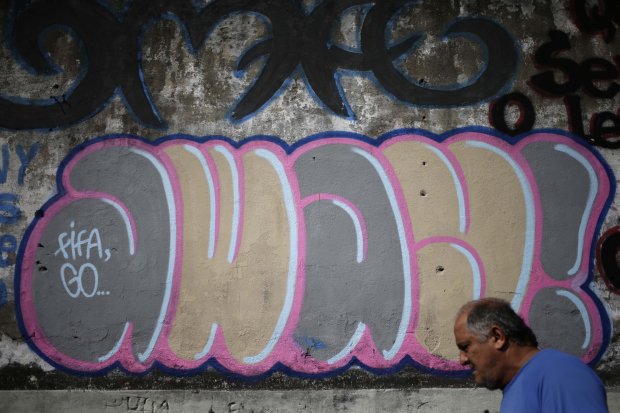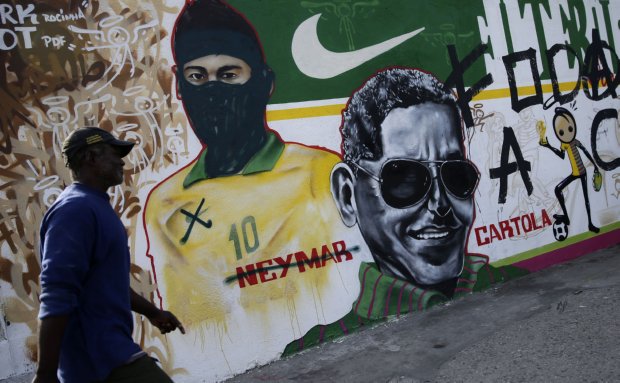 Image Source:Lunatic News
By James Red, Truth Inside Of You.