The Osteoid cast utilizes ultrasonic healing vibrations to dramatically speed up the bone healing process.
When one has a bone reset after a traumatic accident, a plaster cast is normally used to hold the break in place until it heals. For the average bone, however, that means 6 to 8 weeks in an itchy, stuff cast. But thanks to an innovative student from the middle east, the amount of time required for a bone to heal may be dramatically reduced.
The Osteoid, a 3d printing and ultrasonic technology cast created by Turkish student Deniz Karasahin, has potential to dramatically speed the bone healing process.
While the idea of using ultrasonic healing vibrations to heal bones (and other wounds) is , the problem before was that doctors could not get past the plaster cast to apply vibrational therapy.
But this is now changed, as the Osteoid's skeletal design allows ultrasonic drivers to be placed directly on the skin.
The design is just a prototype at the moment, but future production will enable every individual to receive a custom-fitted cast.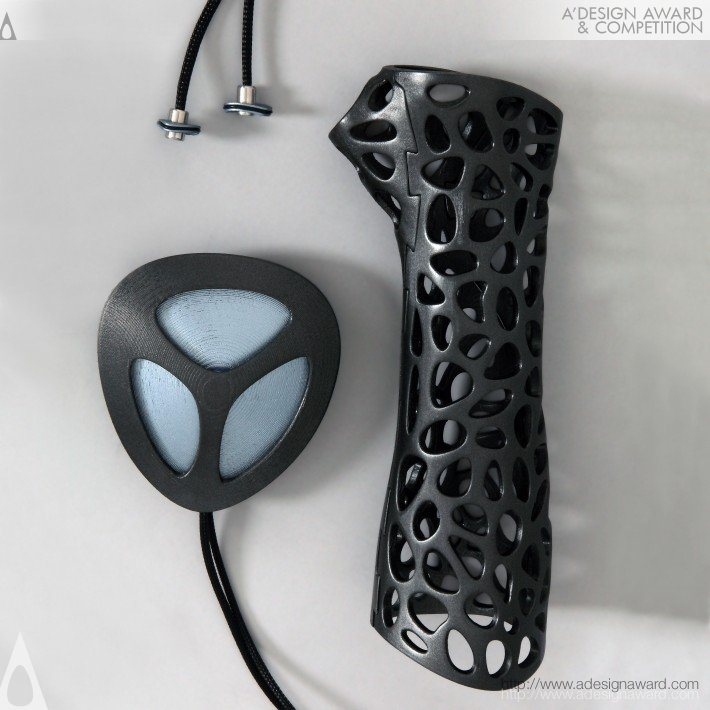 The cast, in conjunction with the low-intensity, pulsed ultrasound (LIPUS) bone stimulator system (shown above), may dramatically increase the healing system! Stated Karahasin:"For single 20 minute daily sessions this system promises to reduce the healing process up to 38%, and increase the heal rate up to 80% in non-union fractures."
While this means friends will no longer be able to pen their names on your arm, it's an innovative new technology that is expected to dramatically speed up healing for those who have experienced a break.
Source: True Activist