Even the smallest detail of a plane is meticulously thought out and crafted to perfection. This is what makes air travel so safe and efficient.
Here are 8 amazing facts about airplanes you probably didn't know!
1. Why Do The Windows Have Rounded Edges?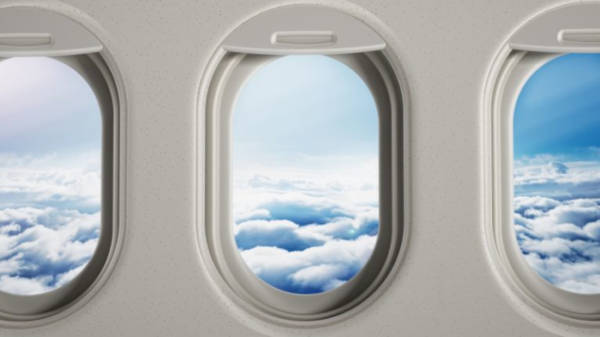 About seventy years ago, de Havilland manufactured the first commercial aircraft called the Comet. Everyone wondered at this marvel but after only a year of use, the plane literally broke apart midair. Over the very next year, a couple of other aircraft also suffered the same fate. While studying the problem, experts realized that since the windows were square, pressure tended to build up in the corners and this gradually worsened when the plane was in the air. This is why all the windows now have rounded edges.
2. Why Are The Wing Tips Not Straight?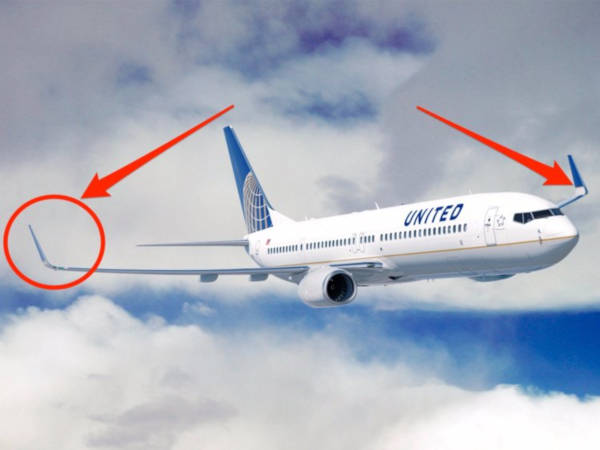 While flying, pressure builds up under the wing and not on top of it. This makes air move from below to the wing tips. When they used to be straight, this caused a lot of turbulence and passengers were very uncomfortable. Curving the wing tips made the wings more durable and flights more stable, thereby also saving fuel.
3. Why Aren't All Noses The Same Shape?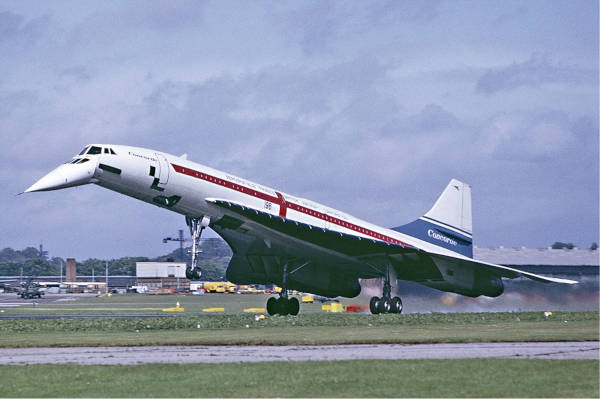 Military jets have pointy noses because the sharpness increases the speed of the craft. However, a long nose also blocks the pilot's view which is why commercial jets have round noses. In Russia, experts managed to deal with this issue by building a plane with a movable nose that points down during departure and arrival and points up when the plane is in air.
4. Why Aren't Airplanes Multi-Colored?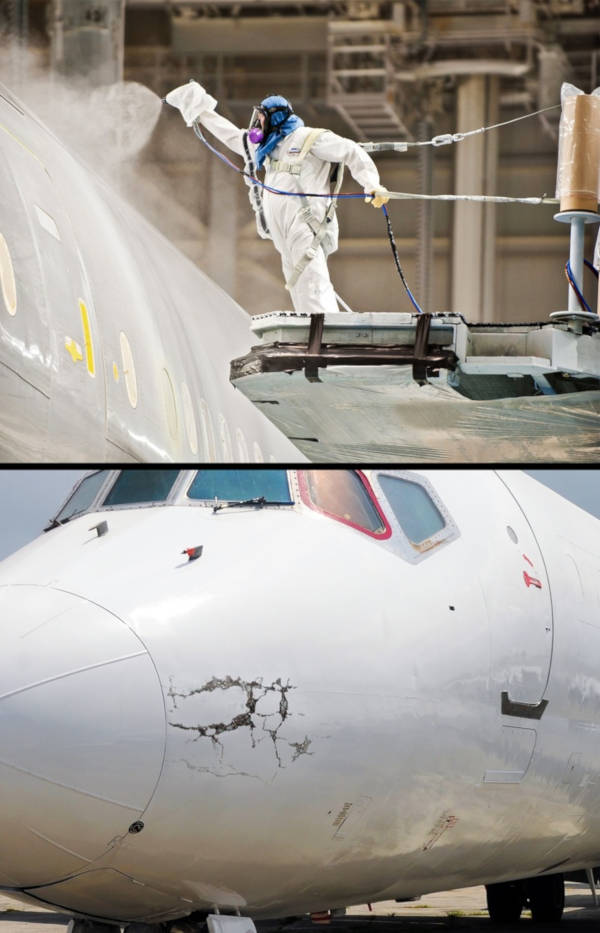 Painting aircrafts white has many uses. Firstly, white absorbs less heat making it comfortable for the people inside the plane. It is also a more affordable choice of color. Since white reflects light better, birds are better able to see the planes. Finally, even the smallest of defects becomes visible when the color is just white.
5. Why Can't We Leave The Plane From The Right?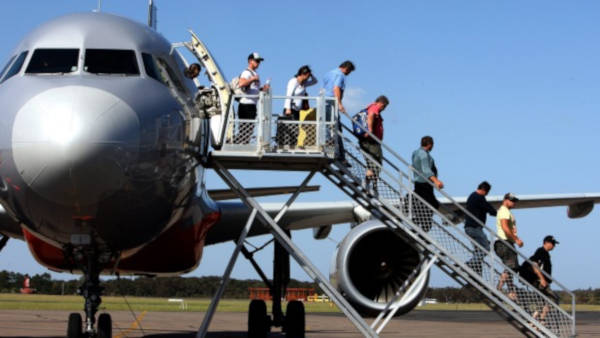 Okay, we aren't really sure why this is the way things are but we do have some theories. Usually, the hatch for baggage is on the right so it is safer for people to deplane from the left. Some also believe that this is traditional as ships have ramps on the left. There is also a theory that since the captain's seat is on the left, it makes it easier for them to park in such a way that the passengers can exit comfortably.
6. Why Are Certain Planes Shaped Differently?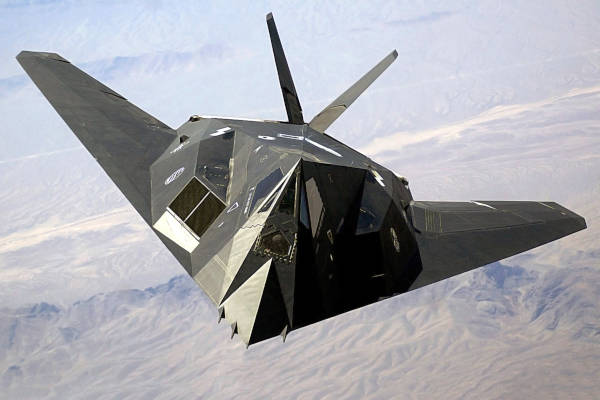 A stealth aircraft has a different shape so that it can hide easily from different kinds of sensors. This also ensures that the plane doesn't use a lot of fuel but is also able to carry a lot of cargo. Engineers took inspiration from the bodies of aerial predators but these planes are pricey which is why they aren't used for commercial purposes.
7. Are Planes Bigger On The Inside?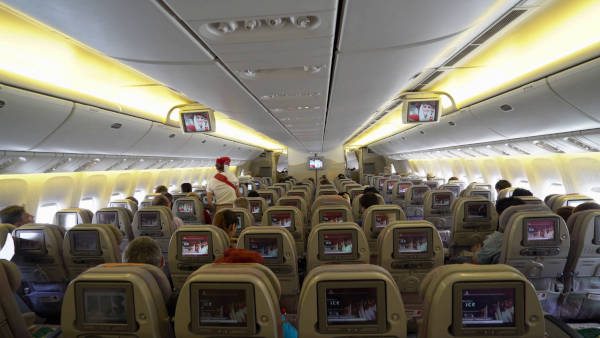 Engineers have different ways of making planes look like there's a lot more space on the inside than in actuality. They put lights between the luggage rack and the ceiling to make the compartment look taller. The walls are built so that they reflect light in certain ways to make the area seem larger. These hacks make planes more accessible to claustrophobic passengers as well.
8. Why Are Pilots Clean Shaved?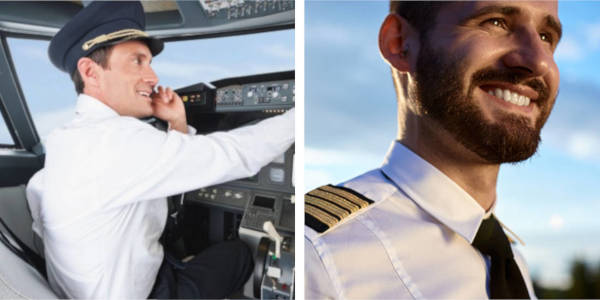 Pilots are sometimes not permitted to grow out their facial hair as that can make it difficult for them to put on oxygen masks. It is vital that pilots don't lose consciousness in an emergency as they need to ensure the safety of the passengers.
Here's a bonus fact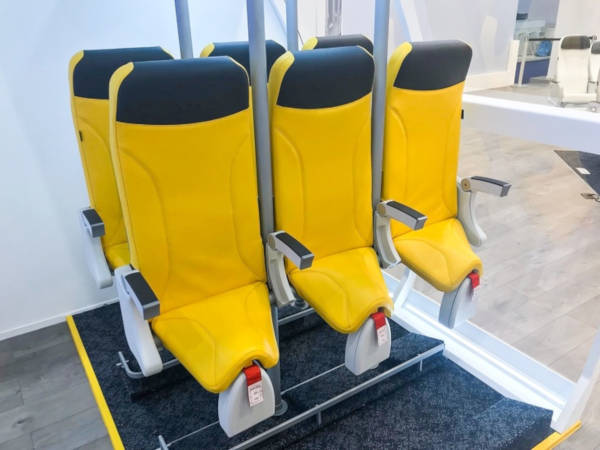 Planes are soon going to have standing seats. A company from Italy recently released these seats for budget airlines which let passengers stand during the journey. This also slashes ticket costs by almost half. While they seem uncomfortable, they're only meant for short flights which have a duration of an hour or two.
Flights will now look so different, wouldn't it?
Facebook Notice for EU! You need to login to view and post FB Comments!