"Age is just a number" and no one proves the saying better than Jenny Darren from Birmingham. At the 'young' age of 68, Jenny, currently living in the Cotswolds, has decided to go back to her roots in rock music blaring out the notes "I'm on a Highway to Hell."
A life-long musician, most of Darren's days have revolved around music and she's taken inspiration from the Blues, Rock and Rhythm. When she was younger, she was a huge fan of metal bands like AC/DC. And she went so far as to record four albums which featured famous stars like Nicko McBrian, a member of the band Iron Maiden.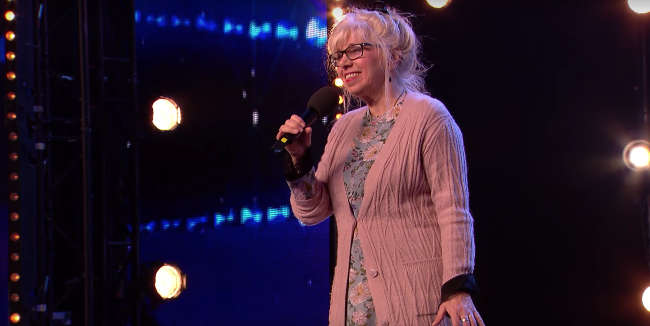 Later on, Darren left the rock 'n' roll lifestyle and moved into slightly more conservative styles like Classical and Jazz. Even so, she never lost her love for the fast beats of Rock music. She was just over ten years old when she began singing and her early childhood was spent listening to bands like Led Zeppelin.
When she was just a young twenty-something, she performed as a backup singer for AC/DC for their live performances as they were touring through different cities. She was the first person to record the song 'Heartbreaker' which went on to become one of Pat Benatar's chart-topping hits. More than 40 years later, Jenny Darren is back and she's determined to rock Britain with her breathtaking vocal skills.
Darren's Massive Comeback on Britain's Got Talent
Over the years, Britain's Got Talent has seen spectacular performances from seemingly ordinary contestants. It has only been a few years since Susan Boyle awed the world with the power of her beautiful voice. Jenny Darren is no different.
Looking just like any other elderly woman with her cardigan and long white hair, Darren requested that onlookers 'bear with her' before she proceeded to strip off her conservative clothing shocking the audience and the judges. Underneath, she wore like a true rock star with her leather outfit and her black boots.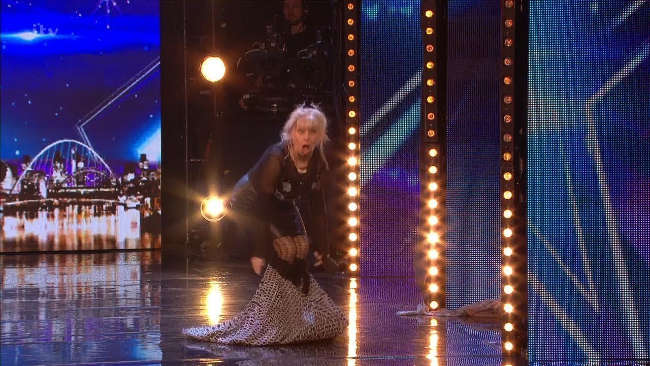 The four judges, Alesha Dixon, Simon Cowell, Amanda Holden, and David Walliams, couldn't understand what was happening to the familiar music for Highway to Hell began playing over the speakers.
Darren soon had most of the audience on their feet with her absolutely spectacular performance. Walliams was jamming to her music as Amanda played the air guitar. Even Simon Cowell, generally the harshest of all four judges, absolutely enjoyed her performance.
Hitting all the high notes and rocking to the music, Darren proved herself to be a true performer. She would let nothing stand in her way, least of all something as insignificant as age. As she stated before beginning her unforgettable performance, she's started this journey fully intending to come out on top. We can all attest to the fact that she's living proof that you're only as old as you feel.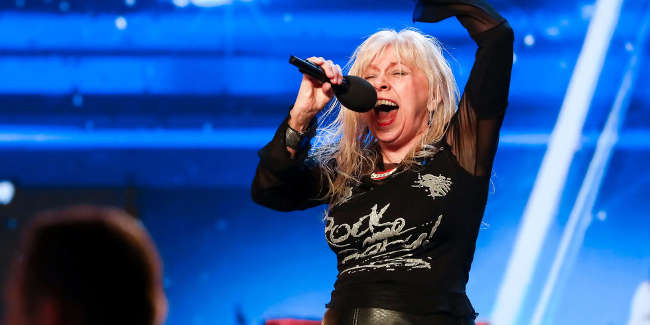 You can check out Darren's full performance on Britain's Got Talent stage below.
Credits: Britain's Got Talent