Easy as it may seem, being a street singer is all about true talent, courage, and a positive personality. Street singers are a source of fun and enjoyment for the audience. But it is not a simple trick for the performer. Half of his credibility is dependent on the way he can attract his audience and keep their interests intact. Street singers do not have much fame and glory to bask upon or reservation of tickets for them to be watched. It is largely a matter of true talent that can actually hold the audience and gain their appreciation.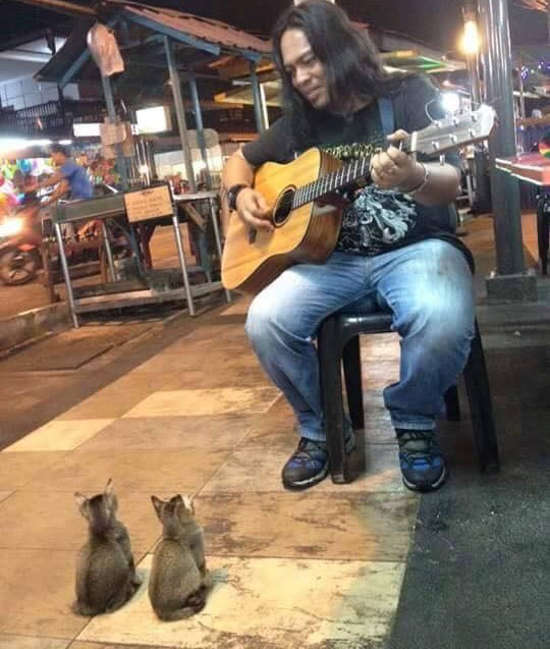 This tale is about a Malaysian street singer who was initially ignored by people. However, despite not having a group of generic audience, he was able to grasp the attention of four little kittens who sat patiently, listening to him as he played his guitar. The street singer could not have expected an audience cuter than them. It does give us an insight into how mechanical human lives have turned out to be. A mere appreciation which would hardly take a moment seems to be a waste of time. Despite being adorable, it is reflective of the harsh reality of people's lack of basic etiquettes.
What is also interesting is how words that can be understood and reciprocated to are not the only way of creating a connection. The music here acts as a medium to connect man with animals. It is indeed true that these little creatures probably didn't understand a word of the song. But it is the tune and music that they liked the most. One wouldn't easily come across such a sight but it is a testament to the fact that animals do understand what is beautiful. That true appreciation of something that is worth it doesn't require a group of people to testify it.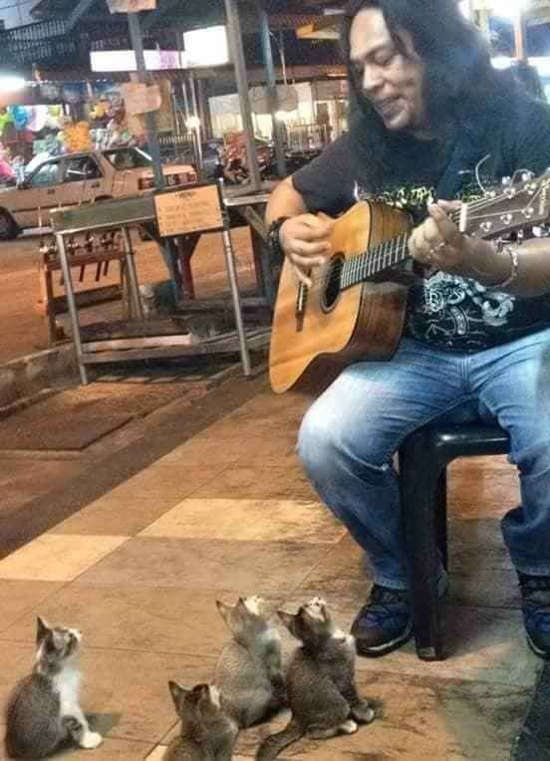 Needless to say, the street singer just had the time of his life.