Art brings a whole new world in front of us and challenges our mindset. It shows the impossible by capturing it in reality. There are many kinds of art forms that are present in the world, but one of the best physical representation of Art form is the sculpture. Sometimes they are grand, but they can really make you rethink about life, time, space, the planet, and everything around it. And the best kind of sculptures that challenge our perspective come under abstract art.
Here are 24 gravity-defying sculptures that will blow your mind:
1. The Force Of Nature By Lorenzo Quinn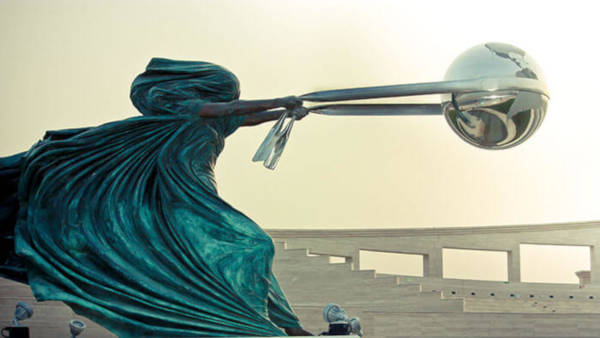 It's nature holding onto the orb, our earth, within her control. We can't really escape her wrath or kindness.
2. Wire Fairies By Robin Wight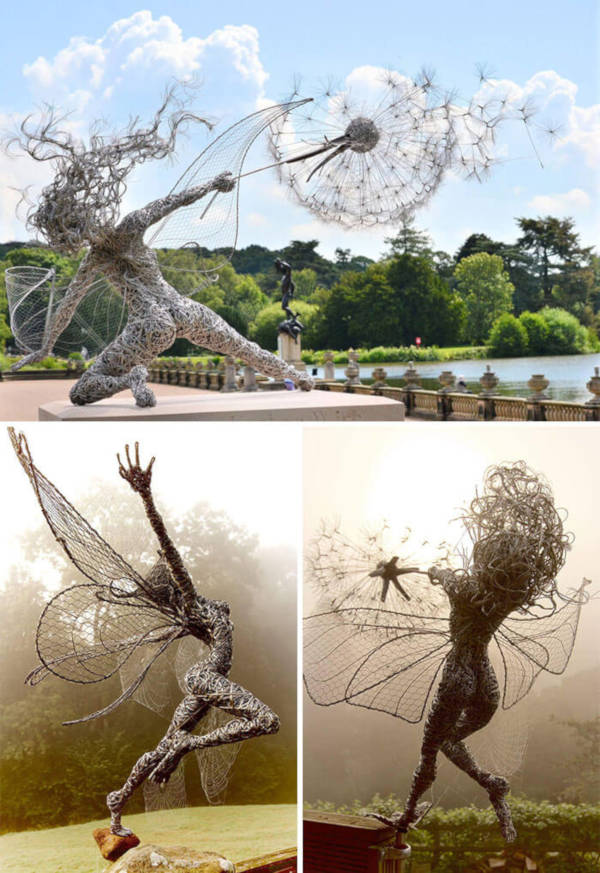 These fairies look perfectly moulded and all are engaged in some kind of action, either dancing or holding onto dandelions.
3. Wursa By Daniel Firman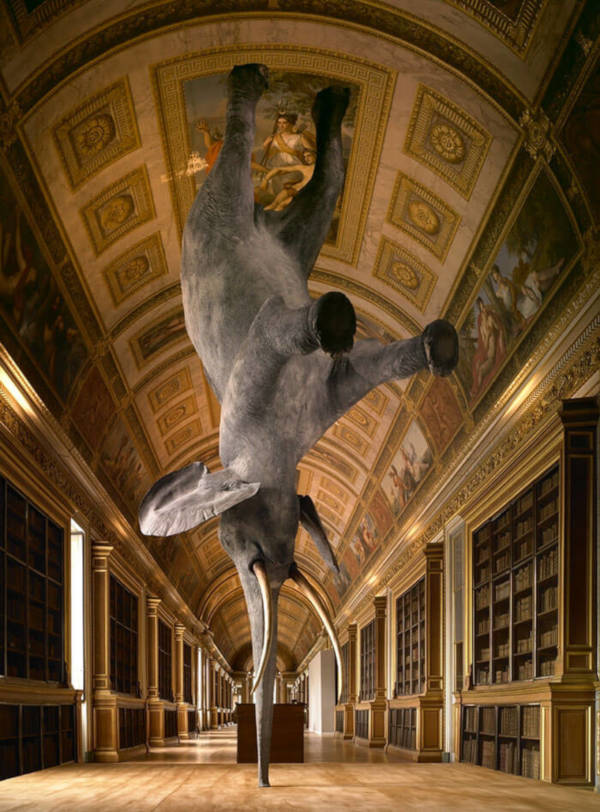 An elephant doing a head… er… a trunk stand. That's something new.
4. Trans Ī Re By Fredrik Raddum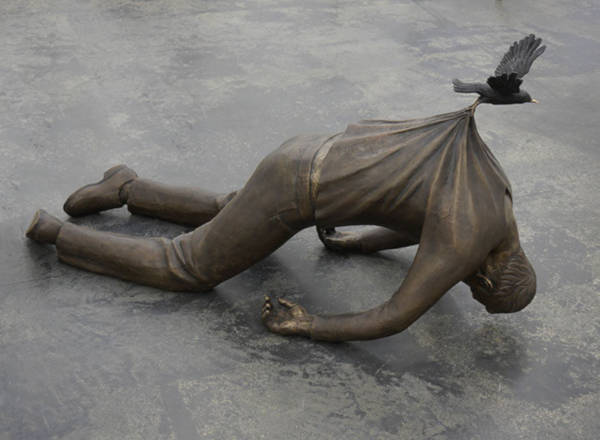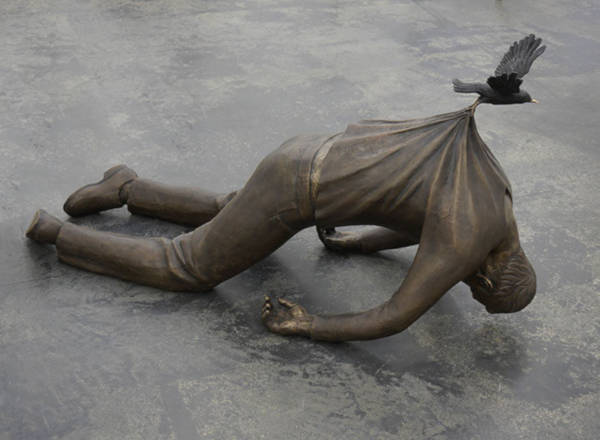 The dove may be a symbol of peace trying to take away the dead body. The scene is so tragic.
5. Floating Stone By Smaban Abbas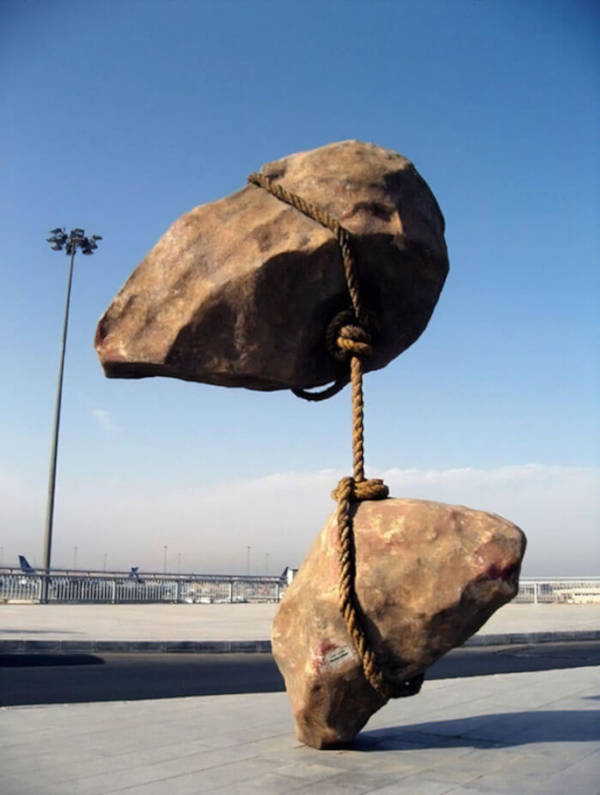 One of the stone is flying in the air and is lifting the other stone. How is this possible?
6. Coffee Kiss By Johnson Tsang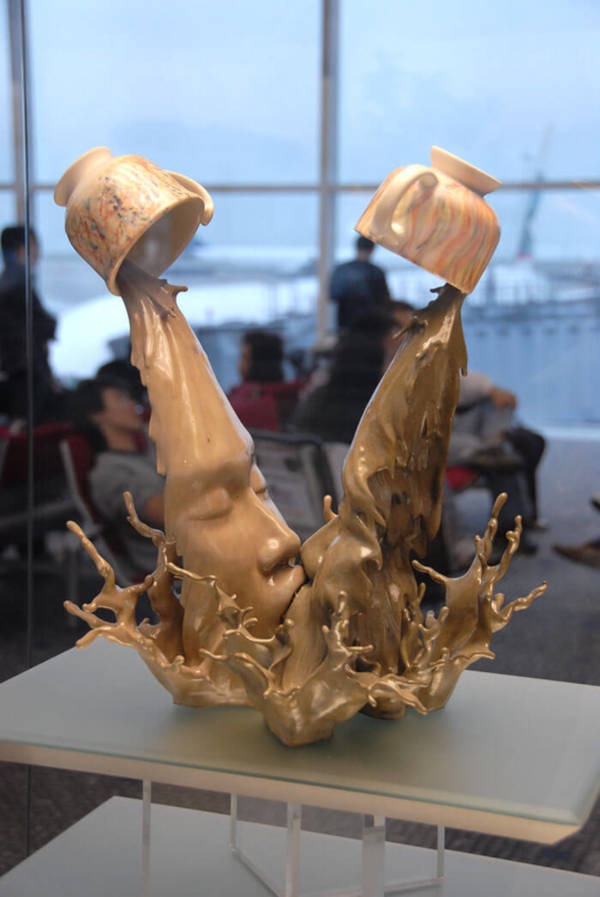 It's a perfect coffee date. The coffee is falling and the place they are meeting has faces formed which are engaged in a romantic kiss.
7. Take My Lighting But Don't Steal My Thunder By Alex Chinneck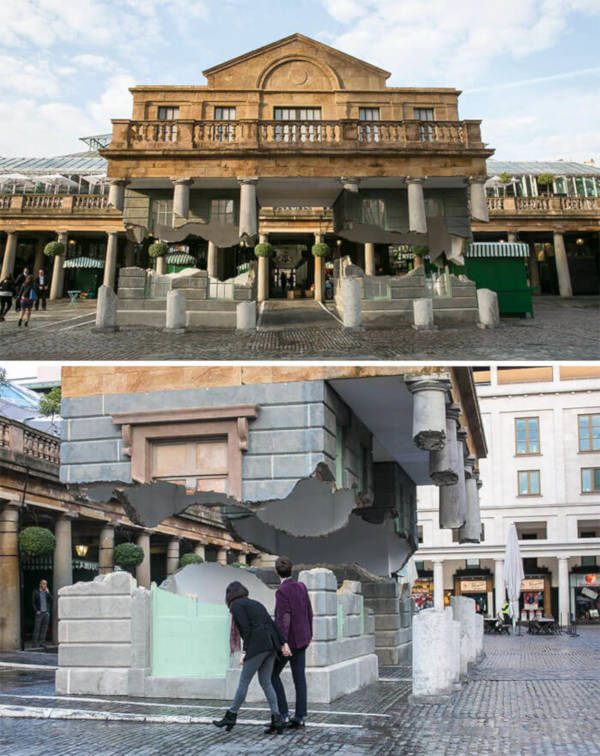 The building is cut into half and the top part is floating in the sky. So weird!
8. Les Voyageurs By Bruno Catalano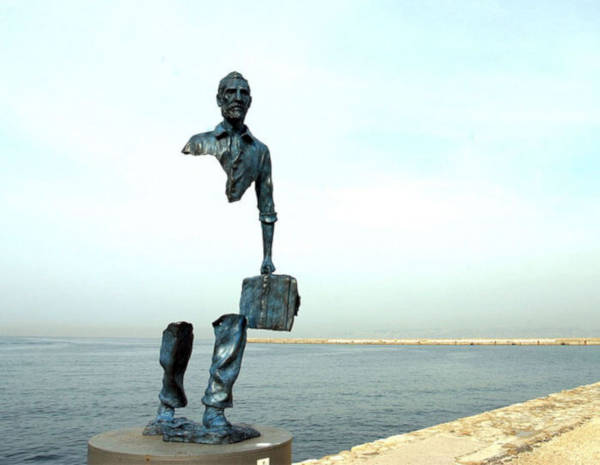 This is almost scary. The guy seems to be disappearing slowly, and only certain parts of him are left behind.
9. Book Sculptures By Alicia Martin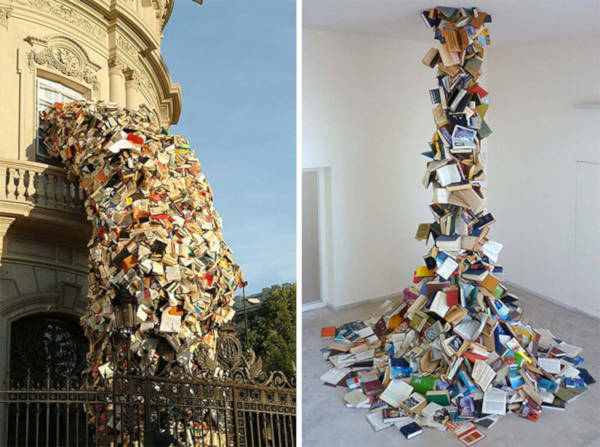 We love books, but imagine the delight of any bookworm when they come across this tower of falling books.
10. Wurf VI By Anna Borgman And Candy Lenk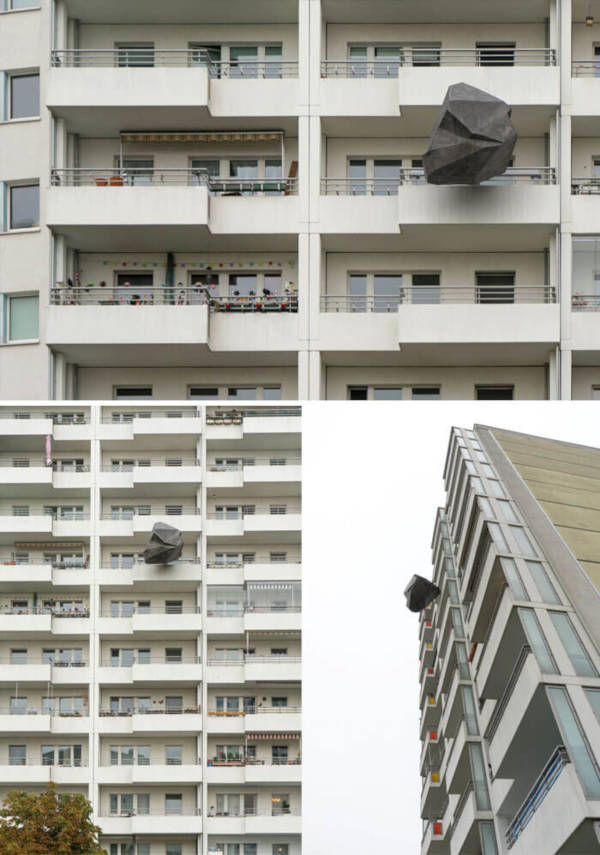 Is that a spaceship? How else can a stone stay up in the air for so long! It's a genius sculpture though.
11. Hyper-Realistic Illusions Carved Out Of Wood By Tom Eckert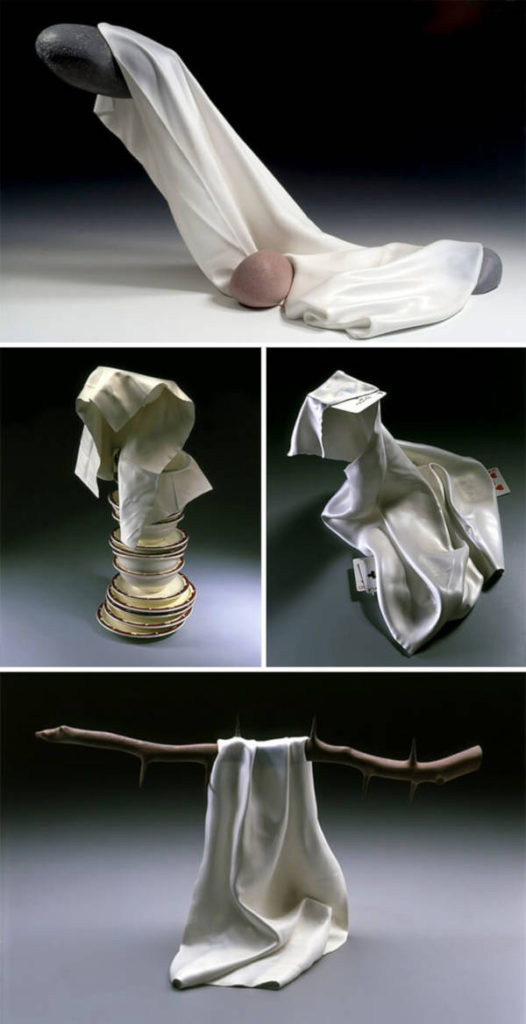 Strange illusions – behind the cloth, the stones are flying. The card is up in the air. Even the twig is floating in the sky. Is there an invisible magician around?
12. De Vaartkapoen By Tom Frantzen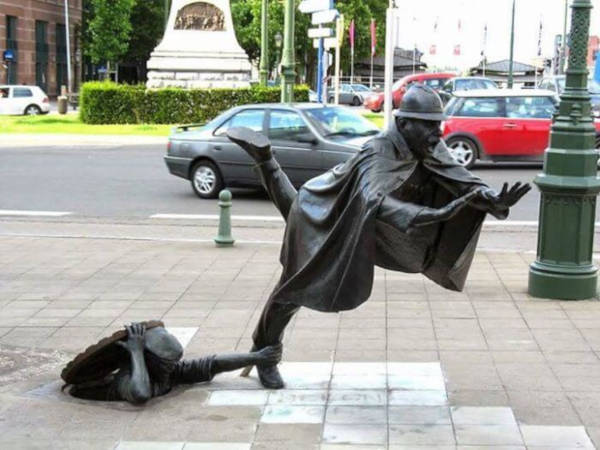 This is funny. A man has come out of the hole and caught the other by the feet. There's no escape.
13. Window With Ladder – Too Late For Help By Leandro Erlich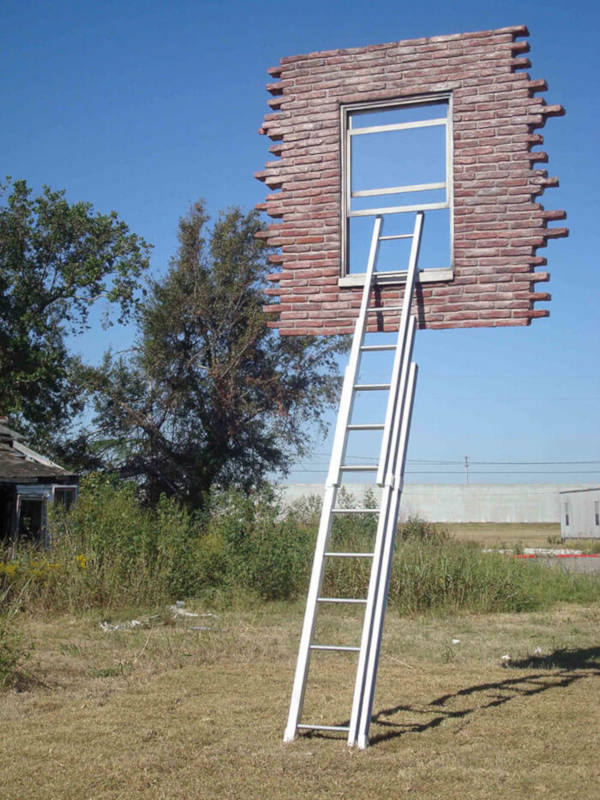 The ladder goes up to a window – which is flying in the air! There's no house or anything. How was it made?
14. Balancing Sculptures By Jerzy Kędziora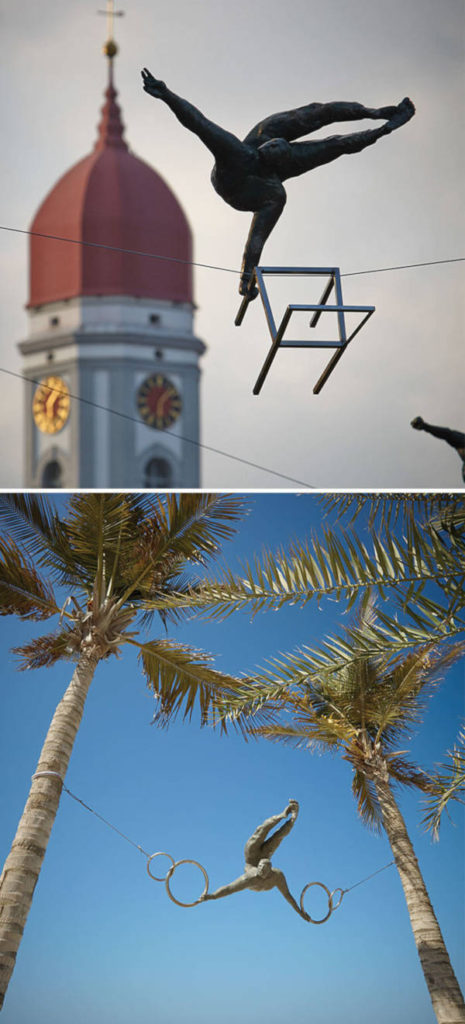 These gymnasts are defying gravity as they perform their marvellous acts without any support.
15. Car Sculptures By Gerry Judah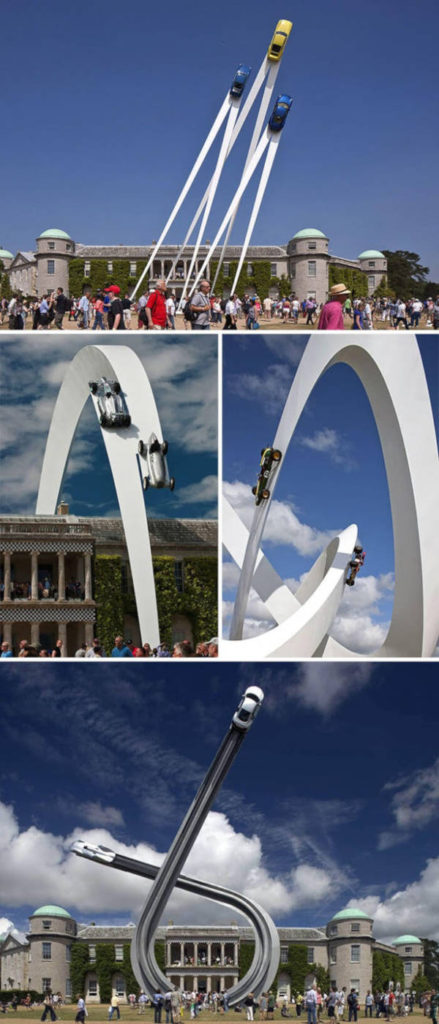 Judah has made this brilliant design – the cars either on a rolling track or going up a strange steep road. You can't really say they are not real until you read the label.
16. Pentateuque By Fabien Mérelle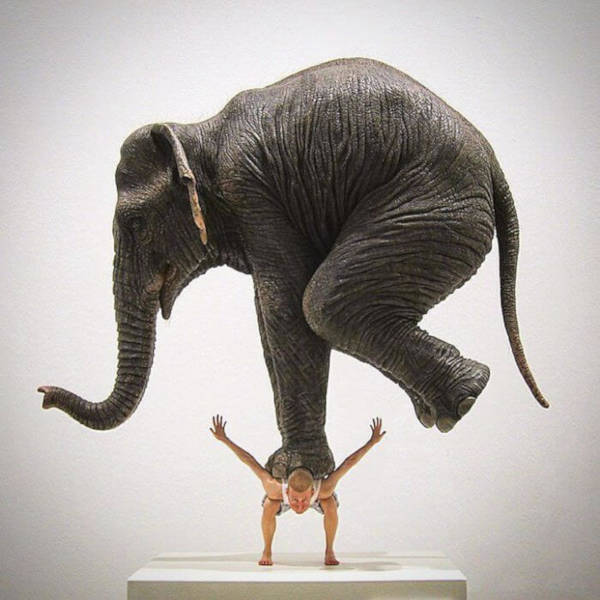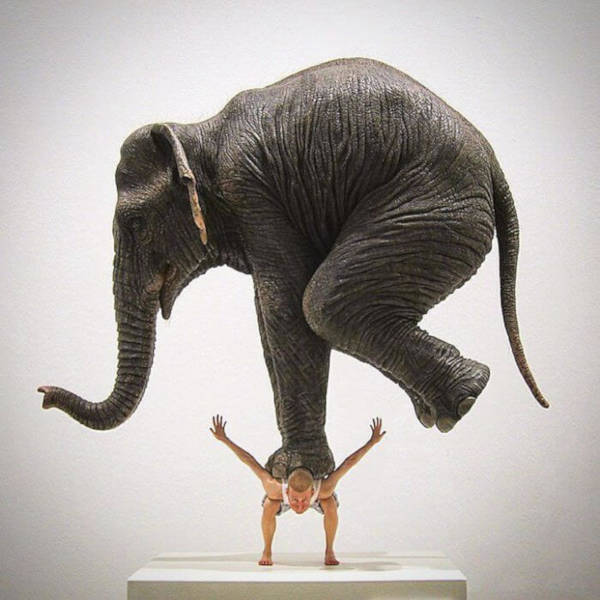 This one is a funny piece – a man is holding a huge elephant on his back. The tables have turned.
17. The Virgins Of Apeldoorn By Elisabet Stienstra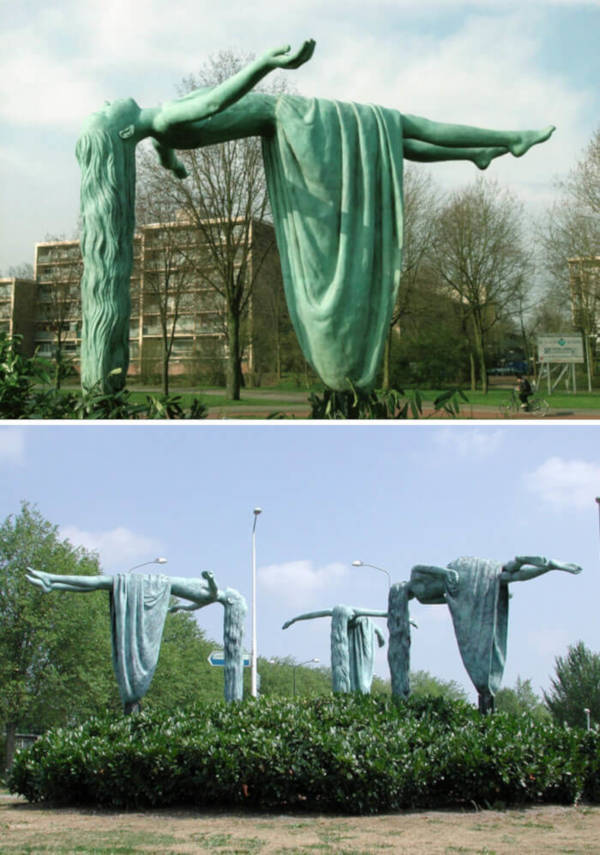 It looks like a scene from the Exorcist. The ladies are flying in the air without anything under them!
18. Monte-Meubles, L'Ultime Déménagement – Leandro Erlich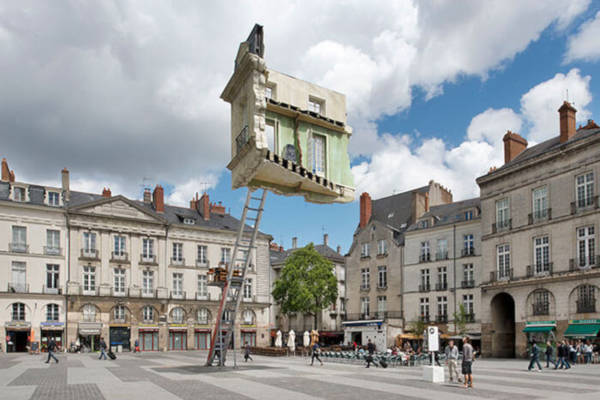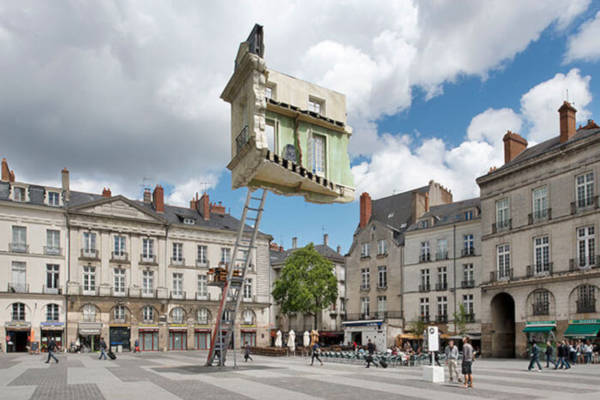 We would love to be in this house. The flying house looks like something straight out of a fantasy movie.
19. Stone Balancing By Adrian Gray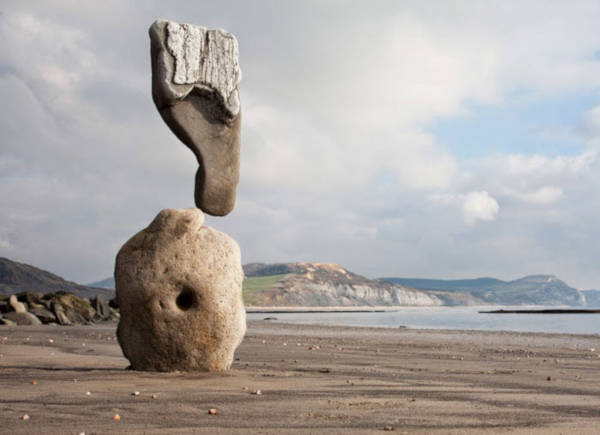 It looks like a spaceship trying to land but it was stuck in the sky. It also looks similar to feet.
20. Abedo By Emil Alzamora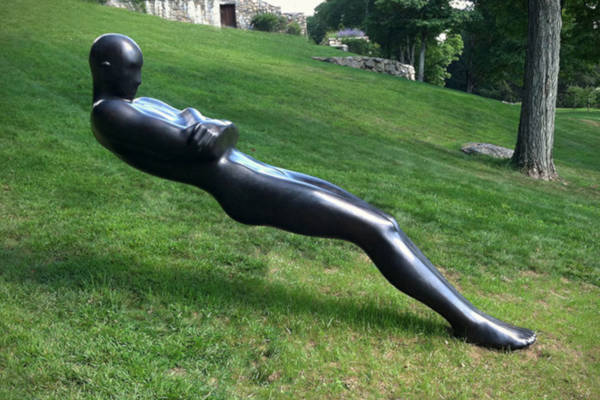 This person is relaxing on what seems to be an invisible chair. I don't know how else it could be possible.
21. Pick Yourself Up And Pull Yourself Together By Alex Chinneck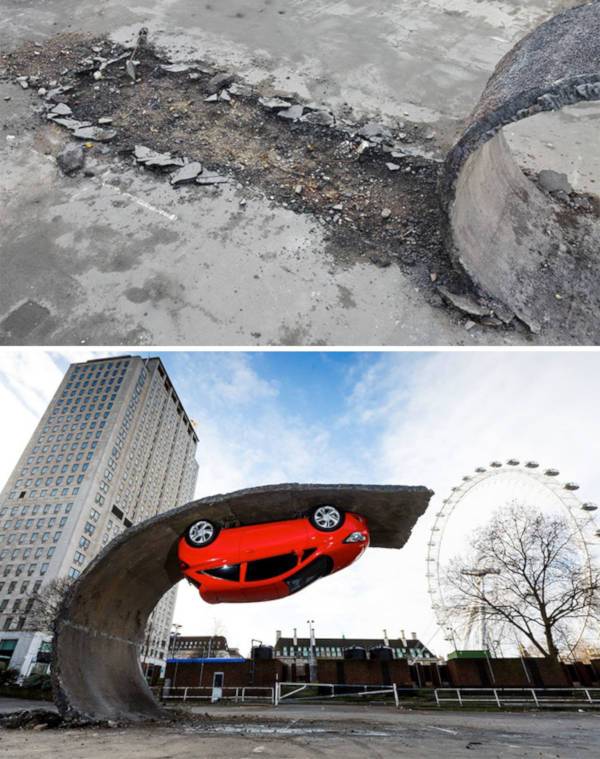 The car is hanging upside down on the stripped road piece. Gravity doesn't exist.
22. Suspended By Menashe Kadishman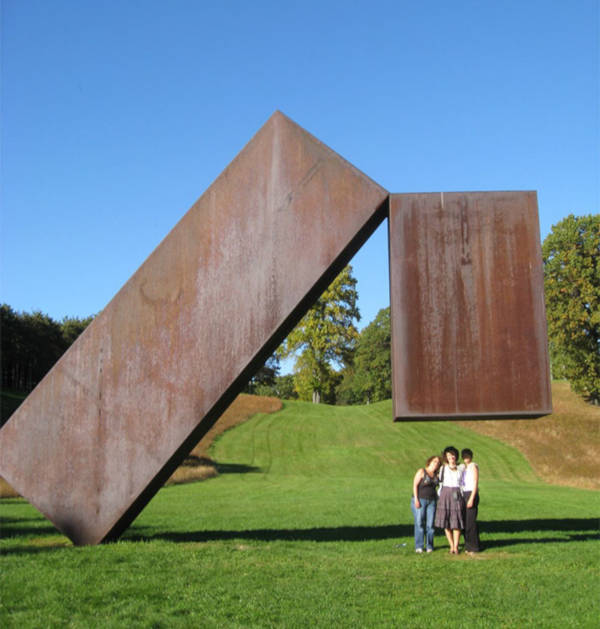 One bar is inclined and the other bar is suspended in air – you have to be brave to stand under it!
23. Michael Jones Sculpture By Jerzy Kędziora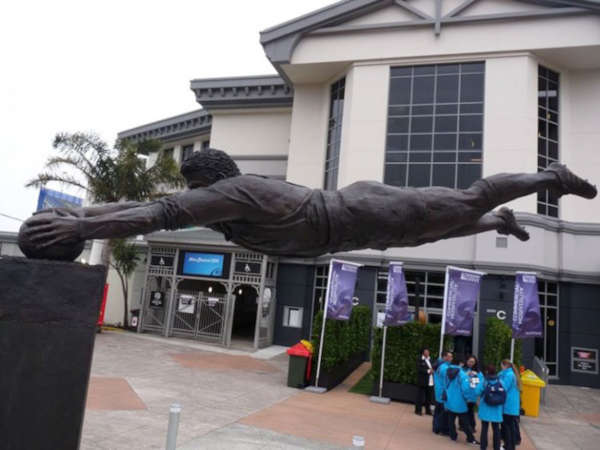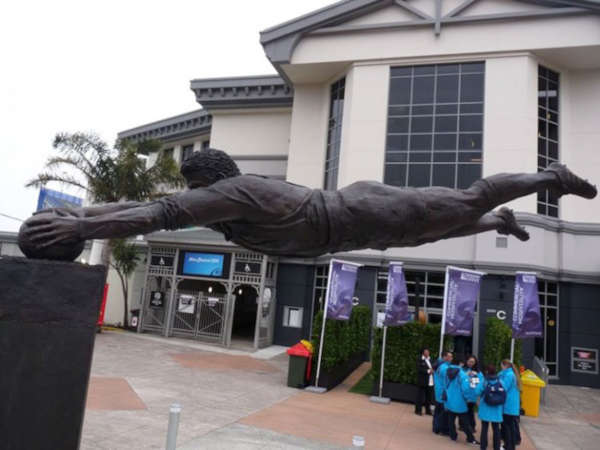 The man was caught and captured in the sculpture mid-flight while he was catching a ball.
24. La Voiture Sur Le Lampadaire By Benedetto Bufalino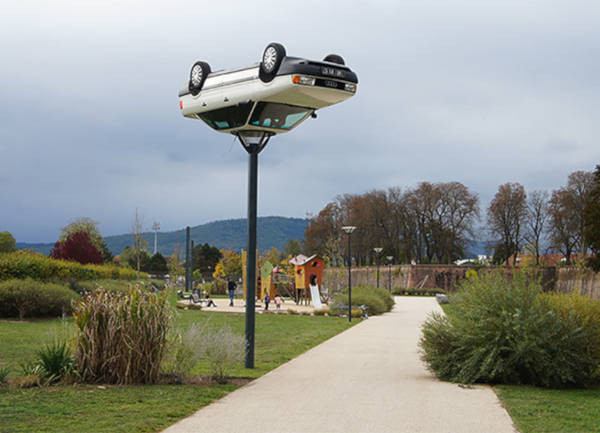 'The car on the lamp' is really something that will make you rethink about gravity and space.
Don't all these sculptures mesmerize you?