It is rightly said that necessity is the mother of invention. Probably why the mother of a five-year-old kid has been receiving thousands of messages on social media after a picture of her child's car seat belt has gone viral. The unique design and cover are specifically to inform authorities of the child's disability if the car comes under any accident or in the case of an emergency. This invention arose out of a personal need of Natalie Bell's kid, who has cochlear transplants.
The individual from Victoria has since received around 61k likes on social media after she uploaded the pictures. More so than likes, are the comments of how important such an innovation could be.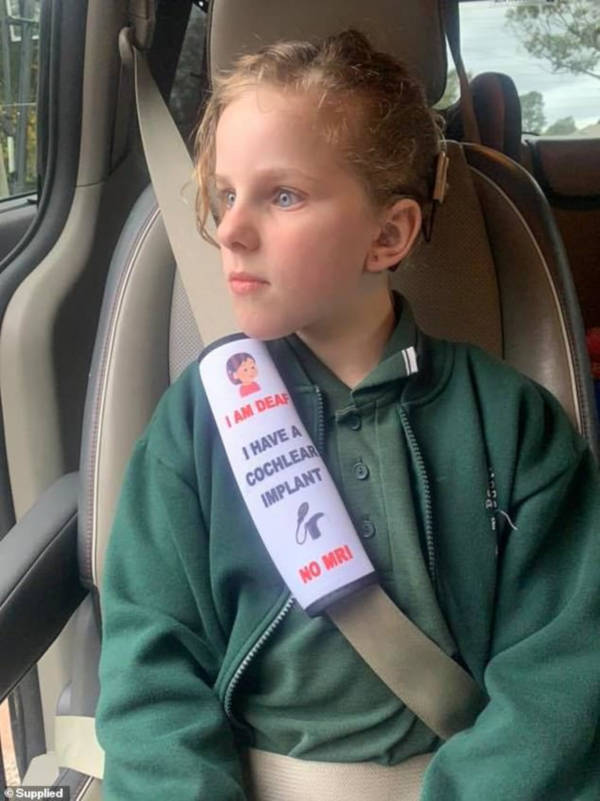 This belt assuages her fear of not being able to inform the authorities of her child's disability when under duress. What if they were in an accident and her child with cochlear implants was, unknowingly, put through an MRI? So, she put on the information – 'I am deaf. No MRI' – on her daughter's seat belt and now, she was relieved. In fact, the seat belt can be modified according to the special needs of the child. Bell herself has two designs on hand, one for people with cochlear implants, and the other for autism, which sells as $20 for two.
She has since been bombarded with requests, which has quite shocked her. For this was simply a desire to do something new after her second child was born. But since then, the EMT department agrees with the innovation and its usefulness.
Someone commented that her husband, who worked as a firefighter/ rescue worker approved of this, as it conveyed the information that a rescue person needed to know at that time. Yet another person commented that this could also be expanded to include adults with dementia. While a big group agreed that it could also help people with dextrocardia- where the position of the heart is on the right and not the left.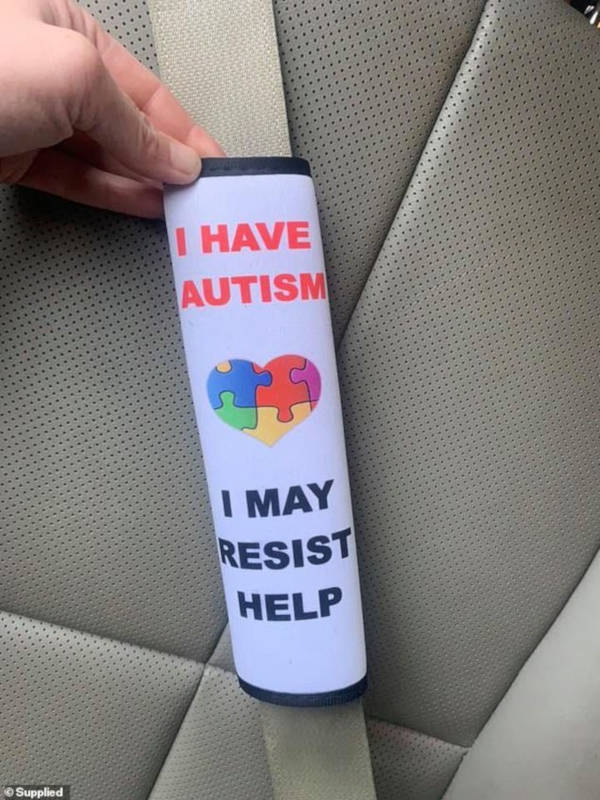 An example – a person with autism can have it on, saying that they will resist help – something that will inform a rescuer and make them change their tactics of rescuing.
Needless to say, the effort has been lauded throughout social media and might soon become a new trend.