The world is full of wonders and thanks to technology, we don't have to travel very far to see them. These rare photos will help you appreciate the beauty of this world we live in. They are fascinating and they remind us that we are lucky to be here looking at them.
Here are 10 rare photos that are worth looking at least once in your lifetime.
1. Stairway To Heaven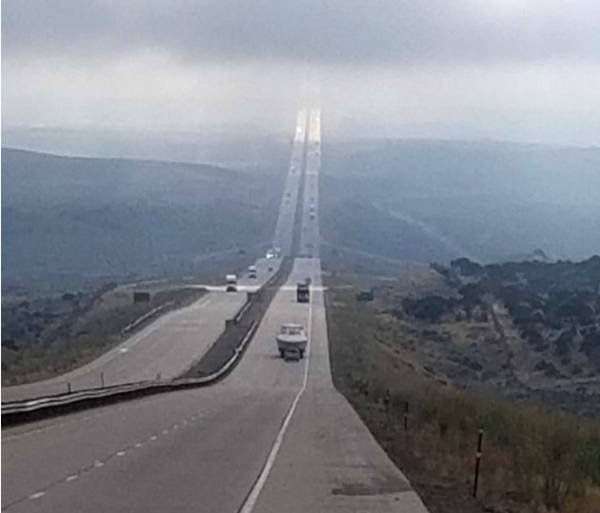 While the weather conditions are not great, the fog has created a virtual illusion which makes it look like this road is climbing all the way up into the sky. Just looking at this picture makes you want to go for a long drive with your favorite music on.
2. The World's Tallest Man With The World's Shortest Woman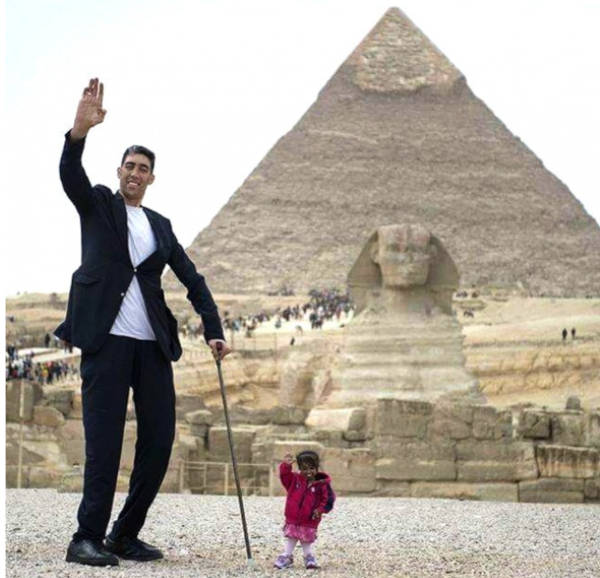 Sultan Kosen is a 35-year-old from Turkey and Jyoti Amge is a 24-year-old from India. Despite coming from very different worlds, they both hold the unique distinction of having created new Guinness records. At 8 ft 3 inches, Kosen is the world's tallest man and at just 25.7 inches, Amge is the world's shortest woman. This picture was taken at their meeting in Egypt and you can watch a wholesome video of their interaction here.
3. The Universe In A Bottle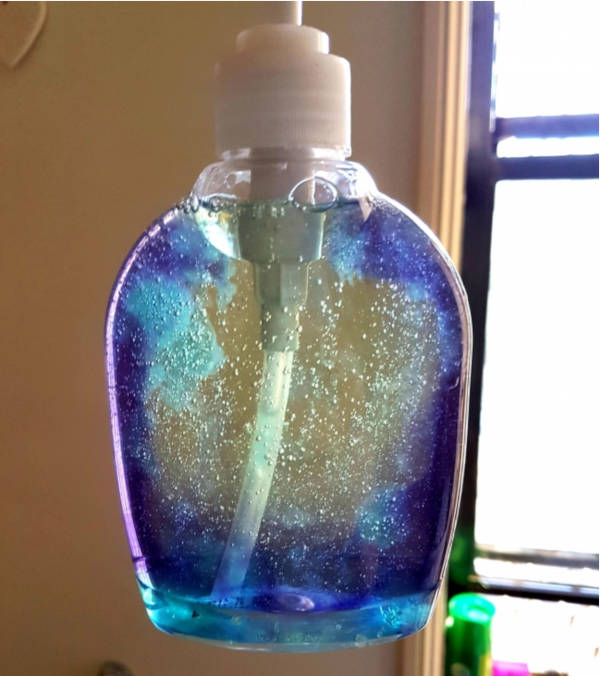 This simple experiment involving the relationship between soap and liquid particles took a wondrous turn when it suddenly seemed like an entire galaxy had appeared within the confines of a bottle.
4. From The Inside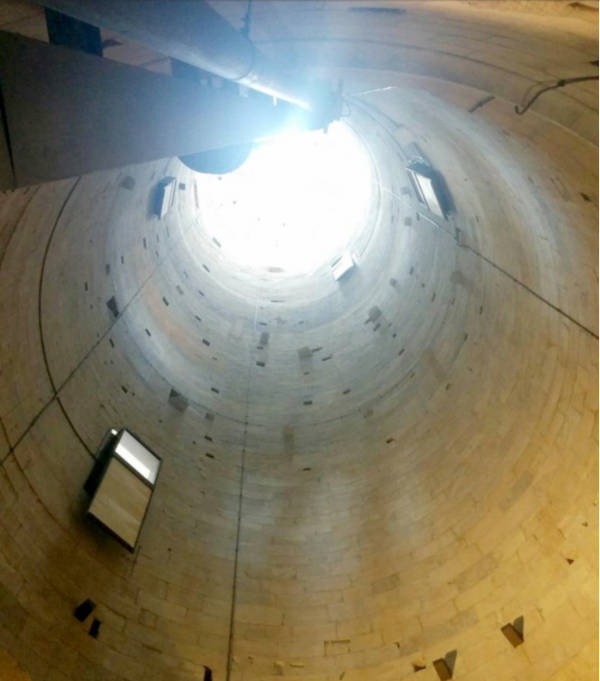 A marvel of engineering, the Leaning Tower of Pisa is one of the most fascinating structures on earth. Thanks to its almost four degrees lean. Thousands of tourists flock to catch a glimpse of this tower every year and the view from the inside leaves them in awe.
5. A Drive Through The Clouds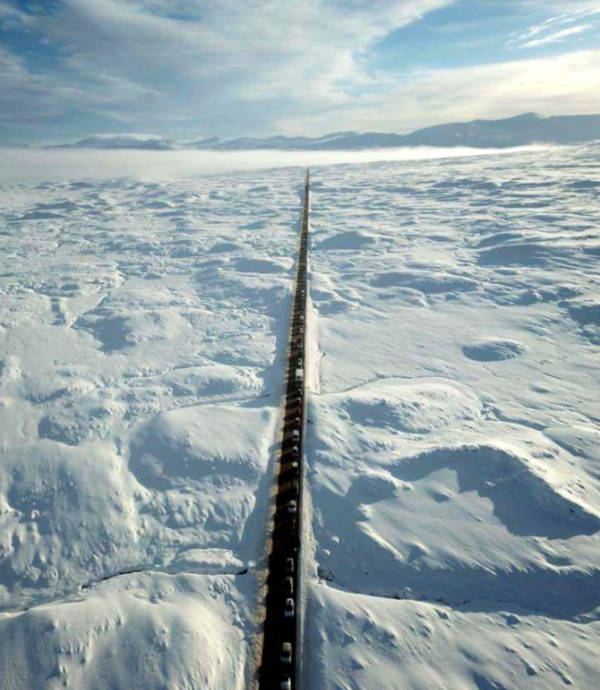 Thanks to the drone photography of Alasdair Burgess, we get to see this wonderful image of the traffic on the A82 in the UK. Heavy snowfall blankets the ground and makes the road look like it is cutting straight through the clouds.
6. Terrifying But Worth Seeing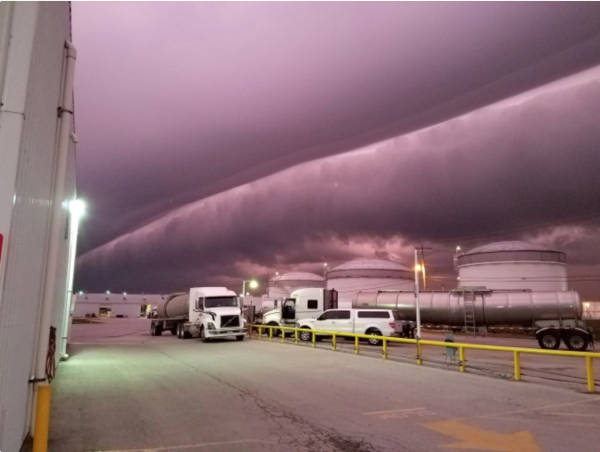 A quick glance will make you think that these vehicles are passing through some kind of tunnel. A closer look will reveal that these actually storm clouds. Imagine how terrifying it must be to drive in these conditions.
7. Is This The Real Life?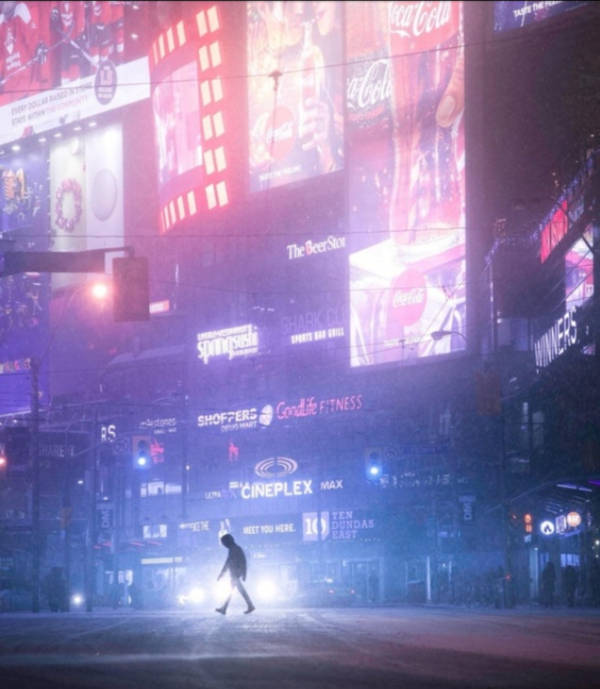 Looking like it's popped out of the set of Blade Runner, this surreal image from Toronto is enough to make you stop and look twice. There's something haunting about all the blazing lights and the lonely figure of the small boy walking without paying attention to them.
8. Incredible Lighting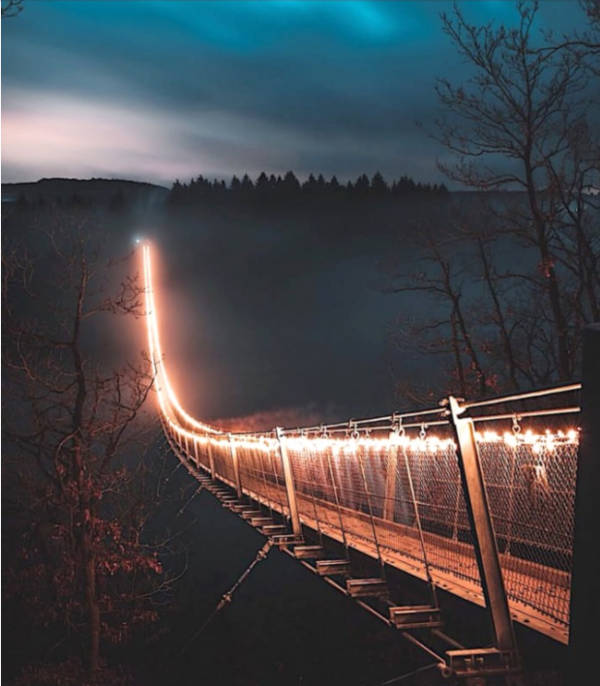 The beautiful lighting on this bridge makes it look like a blaze of light climbing straight up to the sky and it makes for a fascinating view.
9. The Way We Were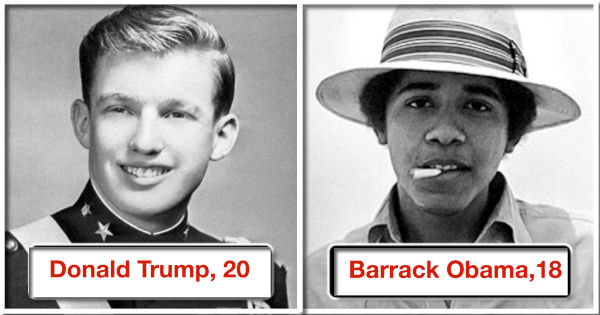 Poles apart in ideology, these pictures of President Barack Obama and Donald Trump from their youth highlight how different they were and still are.
10. A Sudsy Sea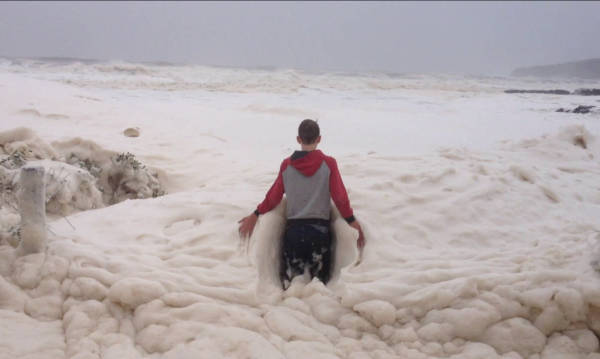 Ancient Greek legends say that Aphrodite rose from the sea foam and Pambula beach after a storm looks like the perfect place for her birth!