We've seen famous personalities only in a certain context, the ones that become popular through different kinds of media. And now suddenly a new set of pictures have been doing the rounds on the Internet and these are pictures that we've never seen earlier. What's even more interesting is that these are famous people that are difficult to even recognize at first glance.
See for yourself how these famous people look when not in their usual style in front of the camera.
1. Young Elvis Presley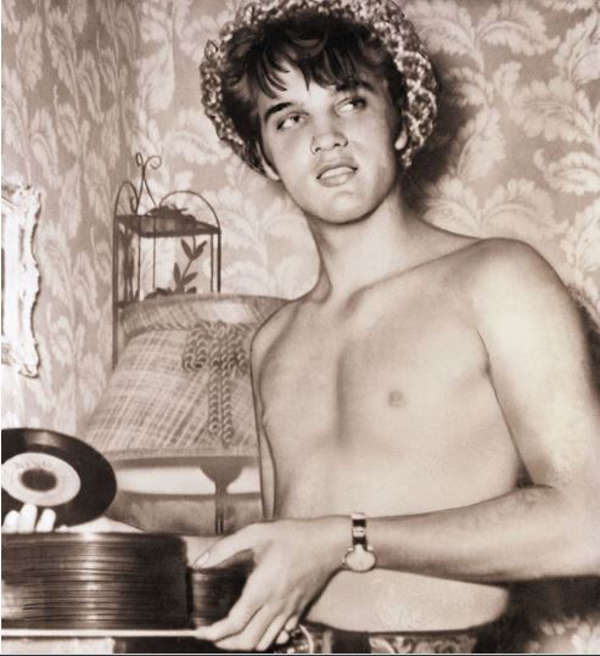 I'm sure you've wondered how the heartthrob of music, Presley looked in his younger days. Here's a glimpse of him with a set of records in his hand. Killing it even then, right?
2. Angelina Jolie and her mother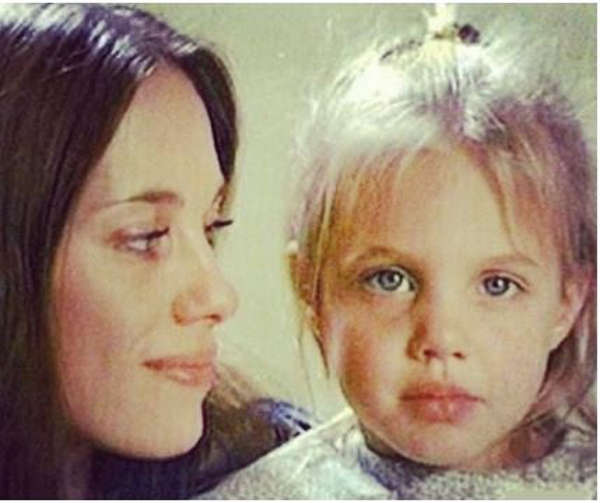 Jolie's life has not been an easy one and yet she's come out as a strong person. This picture has her during her childhood days spent next to her mother. They do look similar, don't they?
3. Arnold Schwarzenegger's muscular pose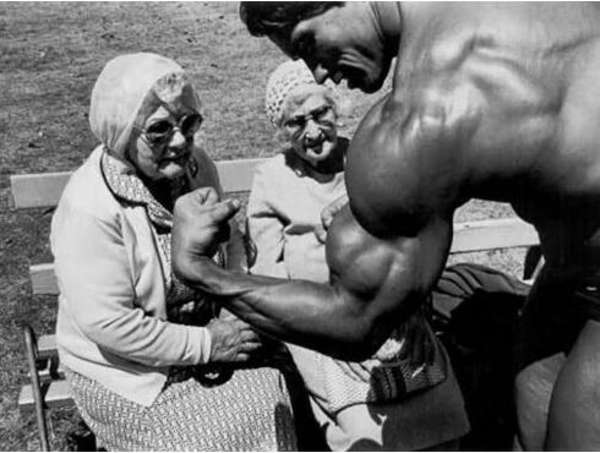 Another face for the sore eyes, Arnold Schwarzenegger, showing is it off to two ladies in the photograph. Old or young, women or men, he was ogled at, irrespectively.
4. Marilyn Monroe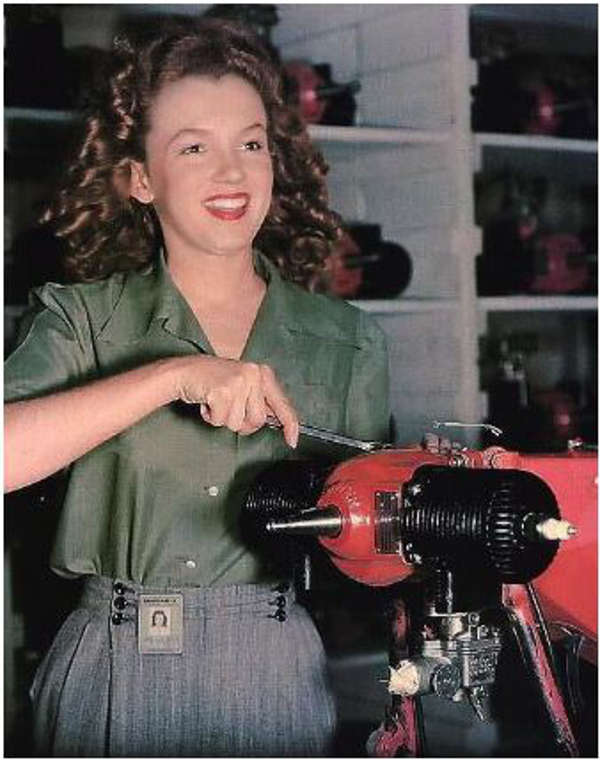 Monroe's initial work, before entering the motion pictures, during the Second World War, was at Van Nuys. This is her initial days at work.
5. Robin Williams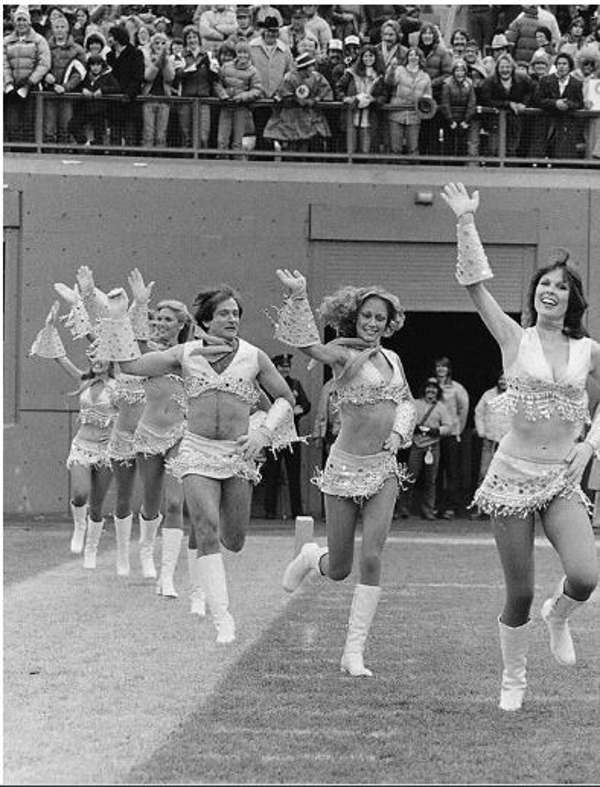 Who doesn't know his comic timing and his great acting talent? Here's Williams taking another try at comedy by doing the cheerleading act like the ladies around him.
6. Katherine Hepburn posing in a bathtub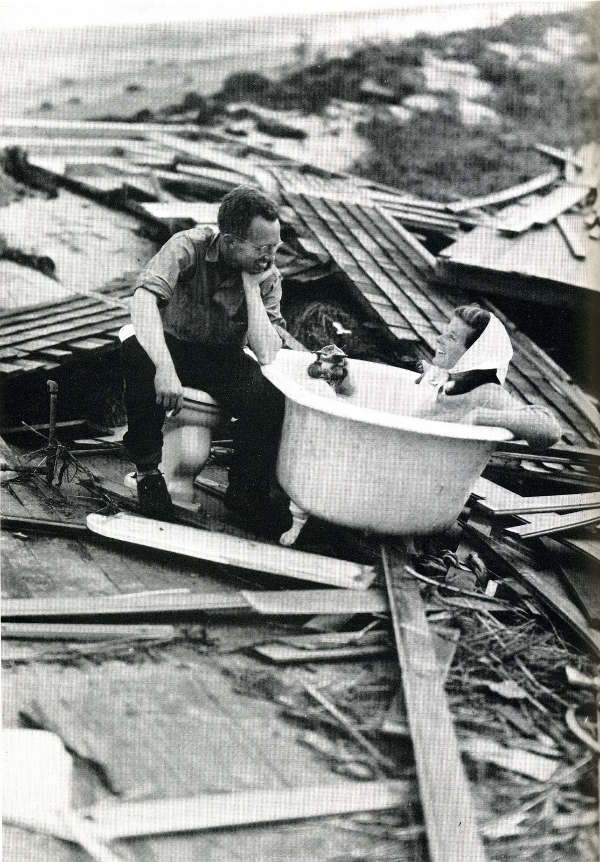 Here's yet another actor with unmatchable skills and a great personality who's seated in a bathtub during a photo-shoot. A woman with a fiercely independent spirit who decided to get clicked in this wreckage after the city was attacked by a massive storm in the year 1938.
7. No Makeup Chaplin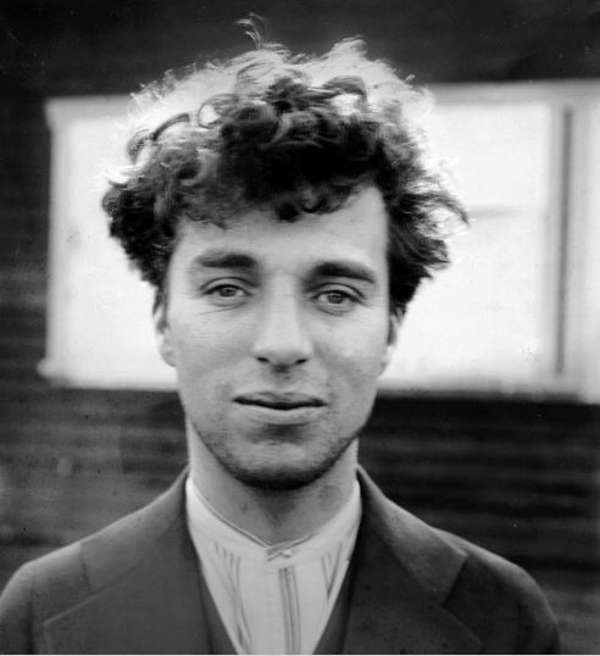 An actor with unsurpassable talent and rapidly changing expressions, Charlie Chaplin, in this picture decided to appear without any makeup on him. He's so famous that almost everyone in their lifetime has tried to imitate him at least once.
8. Albert Einstein
Einstein's fashion sense just took a turn with these crazy flip-flops worn in a casual way. Looks like this scientist and philosopher also had a quirky side to him.
9. Lou Gehrig autographing for Frank Sinatra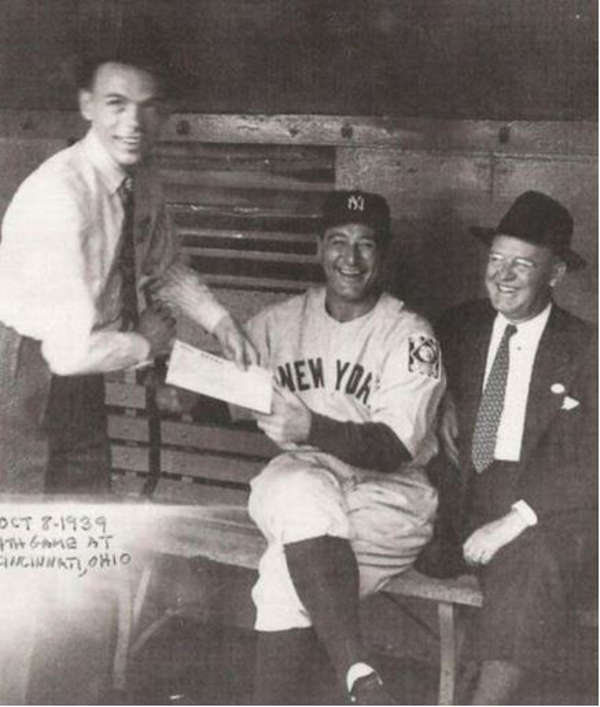 Lou Gehrig, the great baseball player from America being flattered by a request for an autograph by Frank Sinatra, the illustrious actor, singer, and producer. Sinatra was one the most well known musical artists throughout the 20th century.
10. Ernest Hemingway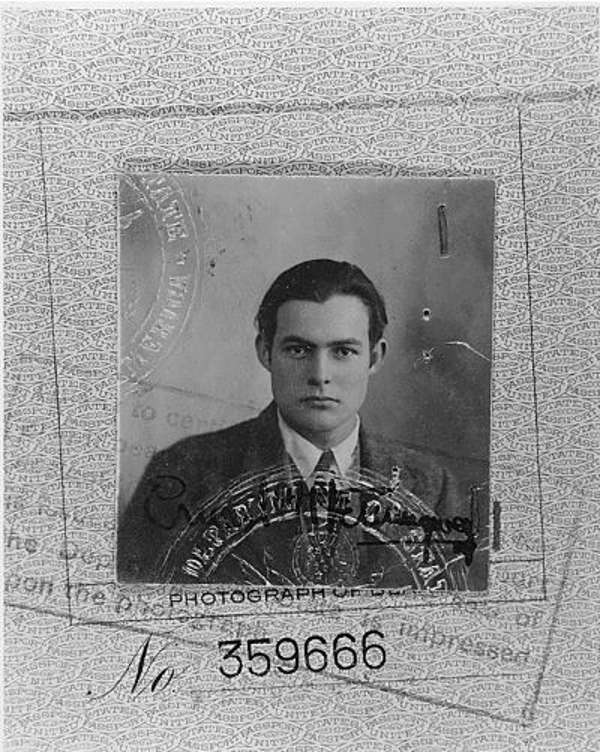 Famous for his short stories, novels, and journalistic writings, Hemmingway, an American writer, is still vociferously acknowledged in literary circles. He led a life of adventure and his image in the public made him a source of admiration to almost anyone who knew him.
Could you recognize any of these famous people?