You have been in camping sites at school. It's quite an adventure but as humans, we always desire something more. And that's probably the beauty of our intelligence – we get what we want. Smithfly, an Ohio based company has listened to our dreams and they have come up with something amazing – a floating tent just for you. Now you don't need a land to set up your camp – you can float on water with it!
Making it easy for you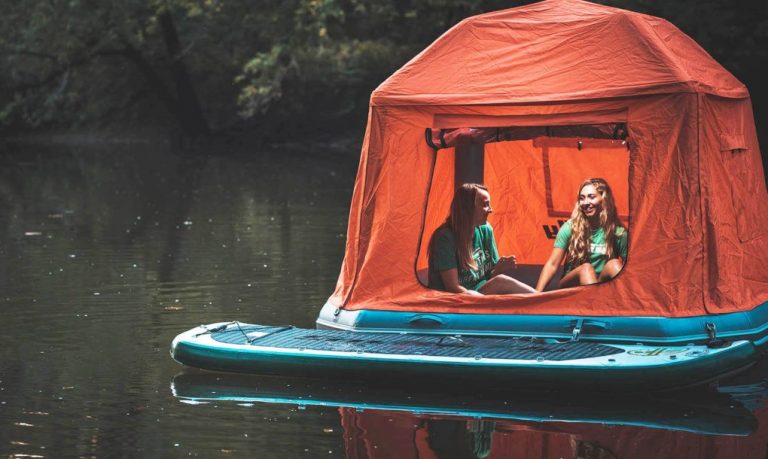 That's the motto of Smithfly – you can set up your camp on saltwater flat, spring creek, your favorite farm ponds or Eddie on your favorite river. It's the world's first floating tent – the Shoal Tent. When measured outside to outside, this tent is about eight feet by eight feet. That means a person who's about 6'3'' can easily stand up or lie in the middle and would face no backache. And it's as light as 75 pounds. Want to store it somewhere? Just fold it up and you can fit it easily in a burrito-sized storage bag which is an approx. of 60 x 24 x 18 inches. SmithFly has made it all easy for you.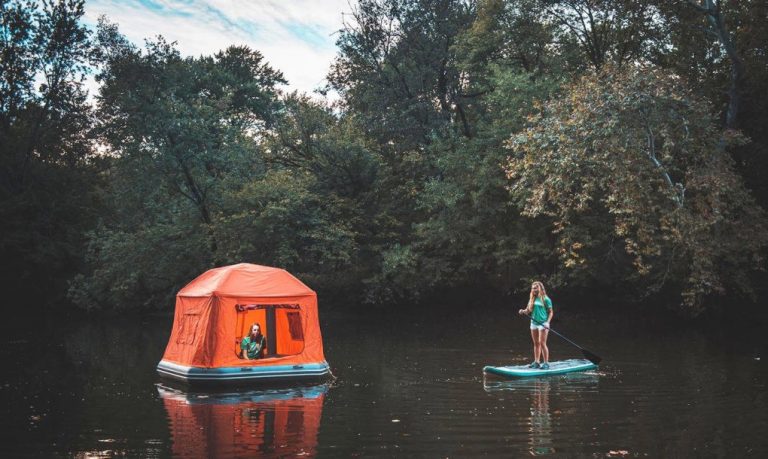 How is it put together?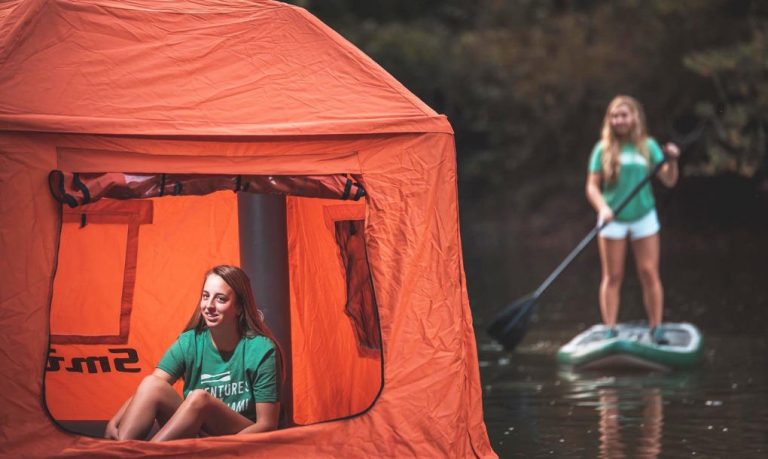 It's no surprise that the tent is made with waterproof material. But how does it float? At its base is an inflatable raft, and once you release it, the attached tent comes up ready for you to get in. It almost feels like an air mattress underneath. Reports say that the floor inflates up to 10 pounds per square inch (psi), and the tubes inflate to three psi. The inhabitants have also stated that the tent is inflatable too – so there goes all the hassle with the poles. And if you are worried about winds – don't fret: the company has made the product resistant to strong winds.
An environmental motive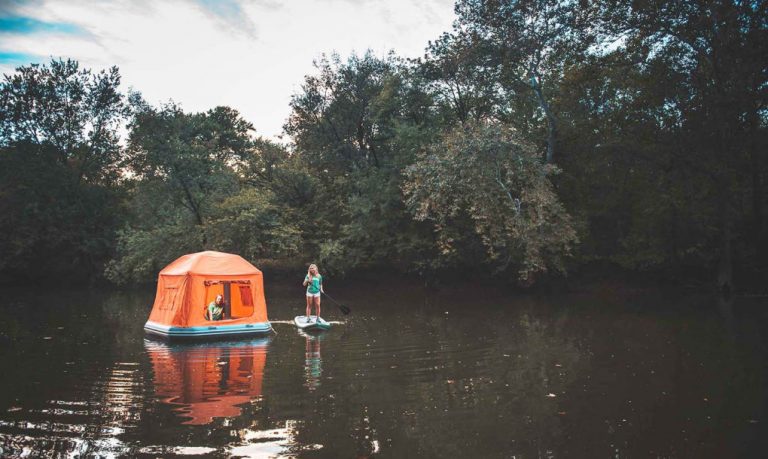 The product description says it all. The tent is attached with heavy-duty hooks and loops which are detachable and which can be used to get out easy off the top if you want. So what's the motive of the product? Though the product stands out for it idyllic setting and would, of course, catch the eye of every camper and lover of nature out there, there's a much more noble reason for it.
About the company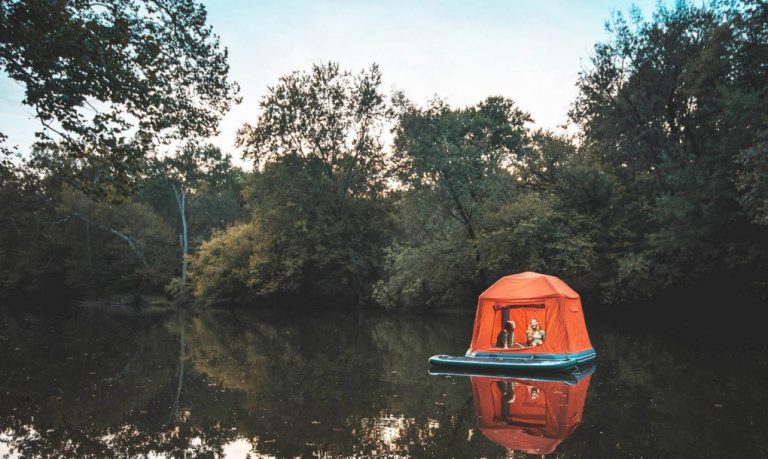 The company was founded in 2010, and its owner is Ethan Smith, who's a fly fisherman and a designer. He knows about problems of our environment and is concerned. So, what does this intelligent designer come up with? A floating tent which will not only be eco-friendly but will make you feel one with nature. Ethan, you are clearly an angel for doing this.
Safety first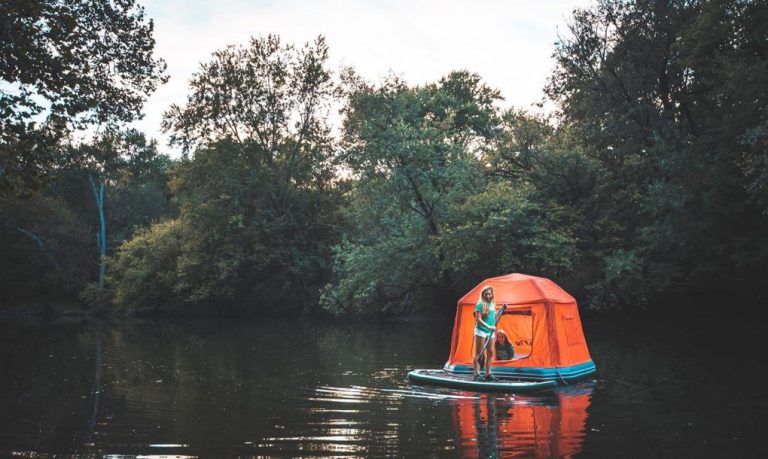 You can easily pre-order the Shoal Tent online. However, it can be difficult to grab if you are not on time. It's such an attractive thing that people will pick up the instant it comes up on sale. So, if you get your chance, don't wait for the right time – it's now or never. And if you are a bit phobic about the product and wondering what safety precautions you should be taking – don't think twice. Especially for cases of accidents, the Shoal Tent comes with a manual foot pump, a storage bag, and a patch kit. So, don't worry for a few things going – this awesome product has you covered.
So what are you waiting for? Get out there and buy the Shoal Tent to experience your time with nature. We all need that time out – and what better way than camping in the middle of a lovely farm pond.