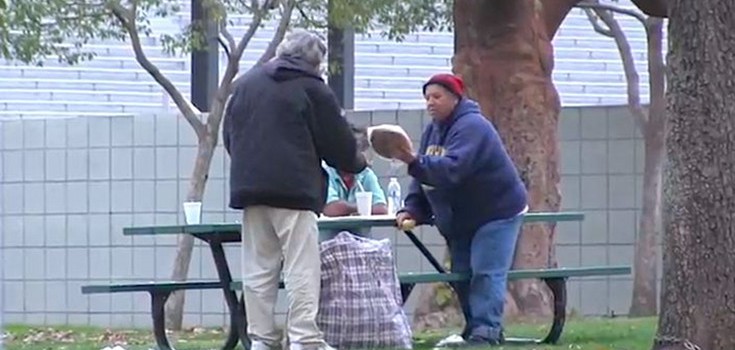 When given a large donation of $100, a homeless man named Thomas used the flow of funds to purchase food for other hungry homeless individuals. You can see the entire experience unfold in the video below:
At first, a man named Josh Paler Lin (who wanted to document what would happen if you give a large amount of money to a homeless individual) approaches Thomas and gives him $100. In shock, the humbled man doesn't exactly know how to respond, but he gives Josh a hug, and then makes his way to a liquor store.
When Thomas goes into the store, viewers are quick to assume that he is going to blow all the funds on booze. But as the cameraman and Lin follow him, they are in awe as Thomas comes out with a full bag and walks to a local park to disperse food – not alcohol – to people sitting on a park bench.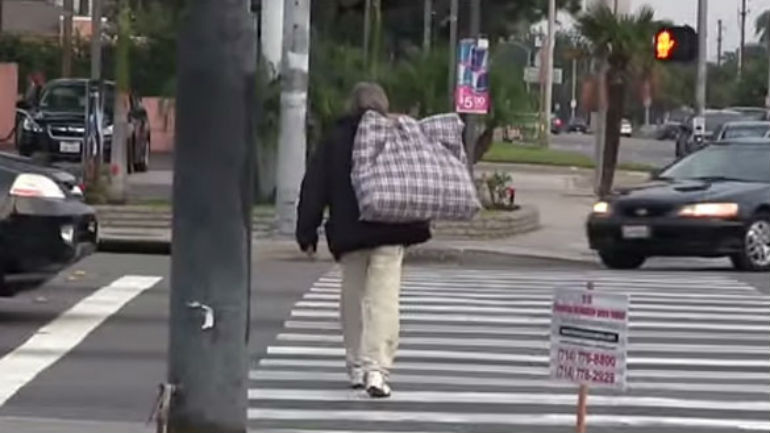 Later on in the video, Josh pulls Thomas aside and confesses that he was following him to see how he would spend the money.
In kind fashion, Thomas explains that he became homeless through a series of circumstances that couldn't be helped. Some of those circumstances were a withering away of funds caused by caring for sick family members. He relays how his mother died just weeks before he found himself on the streets, and the condo she was living in was eventually sold.
Josh is so moved he gives Thomas another $100 and shocks the kind individual for a second time in one day.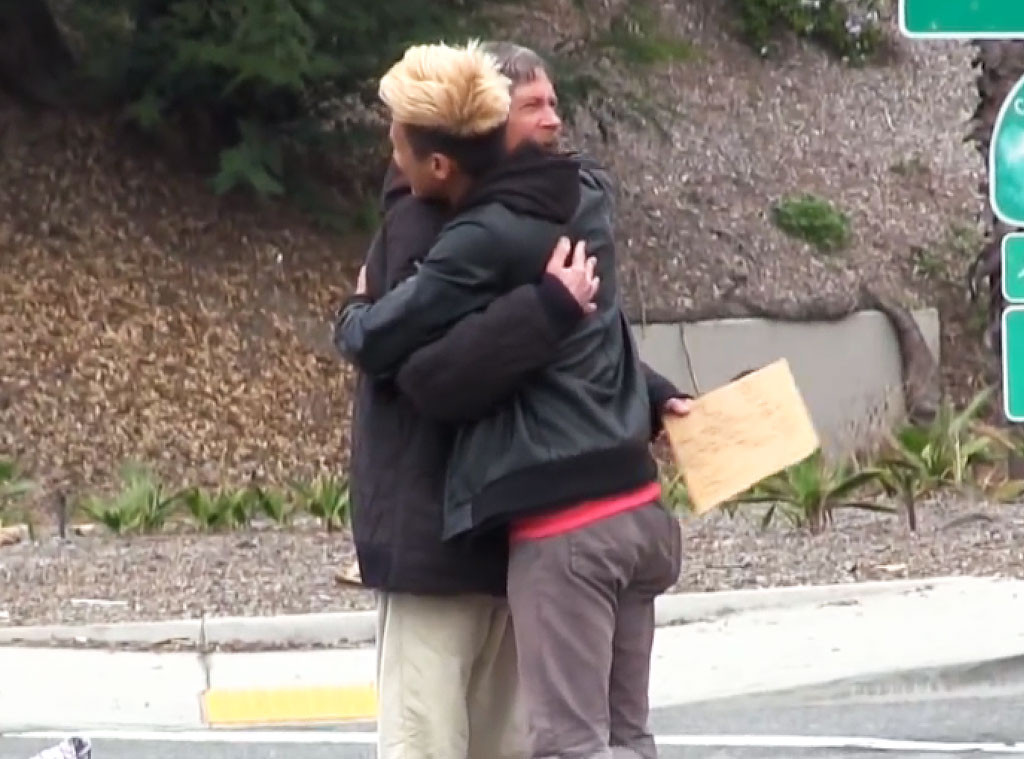 But that's not all: In an outpouring of reciprocal support, Thomas has been gifted donations from generous donors all across the world, largely due to Lin's promotion of the man's startling kindness.
Moved by kindness, a fundraising page was set up for Thomas with a goal of raising $10,000. But guess what!? It raised over double that amount in the first two hours of it being put up.
And since, the fundraiser has earned Thomas over $85,000 in support. Such amount could allow him to purchase back his mother's condo if he desired to.
Thomas' inspiring kindness is exactly the type of positive news that needs to be circulating more often on the internet. Truly, there aregood people, kind samaritans, and humble individuals who have the grace to pay it forward, even when they have little themselves.
Let this be a reminder to all of us that while many circumstances in life cannot be helped, we all have the ability every day to live in bright spirit and share the kindness which has been gifted to us with others.
Credits: Earth We Are One