Gorillas, despite being our closest cousins in the animal kingdom, are one of the most endangered species. They are found in small groups in Africa and depend heavily on conservationist efforts for their survival.
The Aspinall Foundation is one of the many conservationist organizations working for the welfare of gorillas in Africa. It is run by Damian Aspinall, an English businessman and nobleman who is known for his efforts towards conserving gorillas, especially rehabilitating zoo-born gorillas into the wild, in the country of Gabon.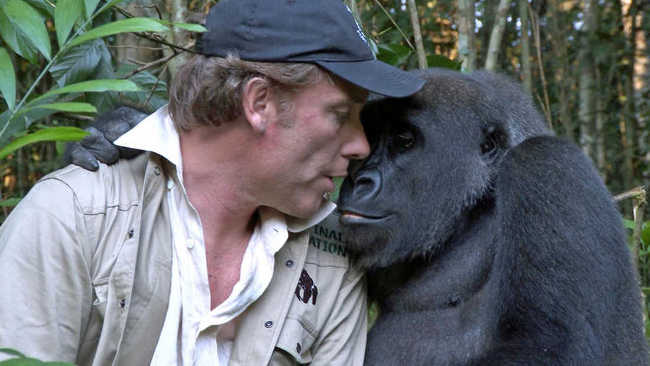 Recently, Aspinall was seen on a video with a gorilla named Kwibi, one he had rehabilitated as a part of the conservation efforts of his organization. And naturally, given the fact that it had been five years since he last interacted with the gorilla, he thought Kwibi wouldn't even recognize him.
Unlike human beings in most cases, animals never forget love and affection; they never spit on the hands that feed them and care for them.
This too was not a different case.
"The moment I heard the gurgle — gorillas have a gurgle, and it's a very deep love gurgle — I knew that I'd be OK," said Aspinall to a reporter. "Right at that moment, everything stopped. The sounds of the forest stopped and the sounds of the river stopped, and I was just captivated at that moment. He looked in my eyes with such intensity and such love."
Kwibi was born and raised in England in a zoo which fell under the management of the Aspinall Foundation.
The reunion was recorded on camera and is a really emotional one. It has since been doing the rounds of social media and has been uploaded to YouTube too.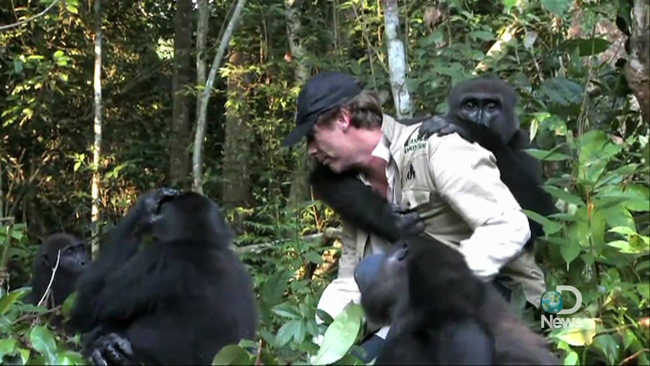 The foundation has released 55 gorillas into the wild but most have been found dead after a few months. This is because animals primed under human care often find themselves unable to struggle with the whims of the wild.
This has garnered a lot of negative attention for the foundation over the years. Critics like the Dian Fossey Gorilla Foundation said the outcome was predictable.
But Kwibi seemed to have found his niche in the wild, having started a family of his own in Gabon. And he isn't the first one among the Aspinall gorillas to do so.
See below the reunion of Damian and Kwibi the gorilla.