Have you ever had your nails grow for a month? Don't you feel dirty and isolated? Imagine neglecting it for ten years. That's what happened with a pony when his owner deprived him of proper care. It was abandoned with another horse in a room for three months, left malnourished with overgrown hooves and was found standing on top of piles of manure that had risen two feet high! Such cruelty!
The rescue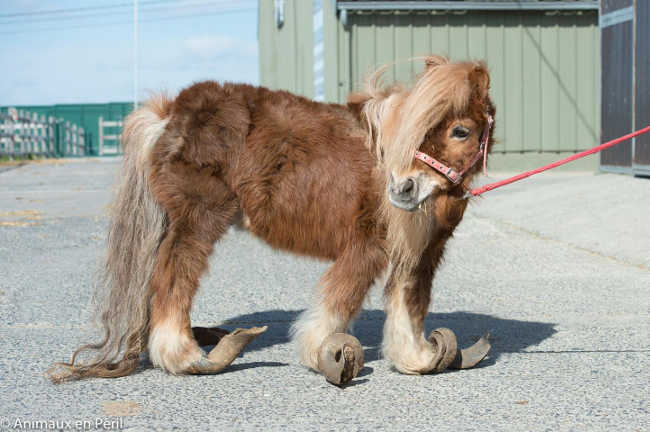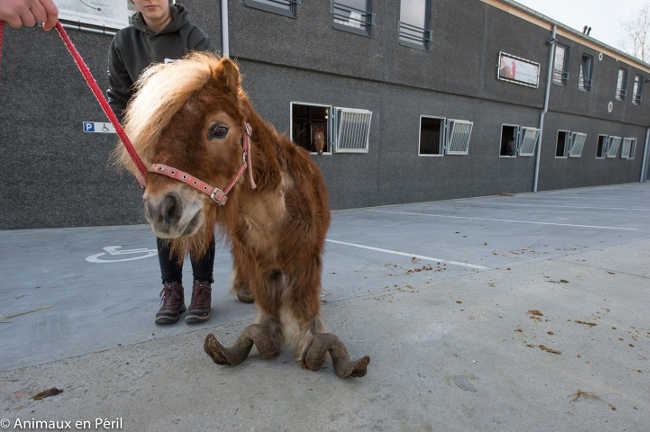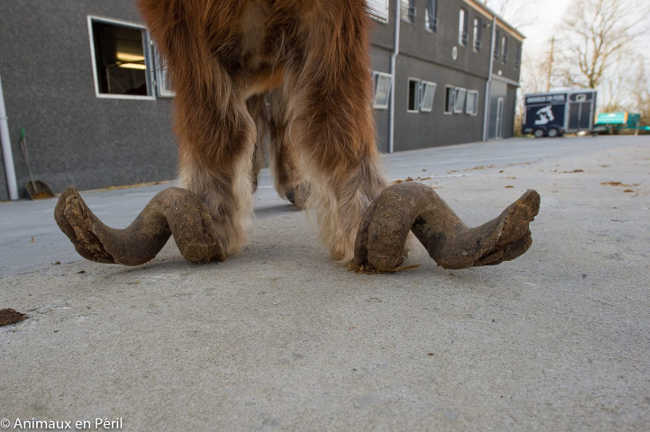 Horses, like humans, need to have their hooves trimmed to keep it in proper shape. The owner of this Shetland pony did not trim the hooves for over 10 years. It had spiraled outward and he had problems walking with such malformed hooves. On top of that, he, along with a full-grown horse, were undernourished. When the rescuers joined hands with the Belgian animal sanctuary Animaux en Péril, they were shocked at the condition of these animals. They had a body index of one in five. For laymen, that is the stage before an animal dies out of undernutrition. Due to cachexia, the muscles start degenerating and the body consumes itself. Such a tragedy was just waiting to happen if the rescuers had not come in time. The pony weighed 154 pounds, while a normal fully-grown Shetland pony should weigh about 450 pounds. That's a huge difference.
What the animals faced?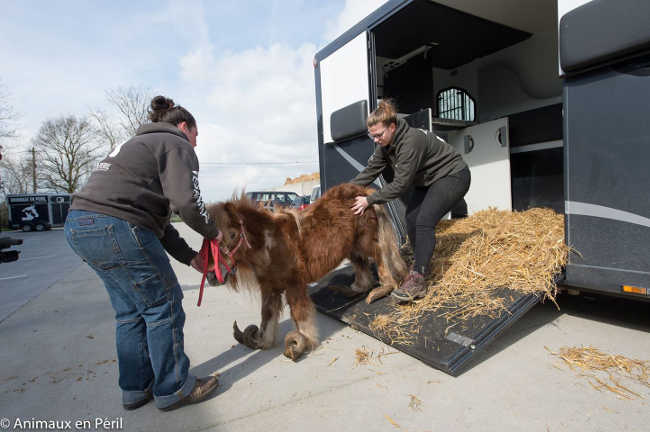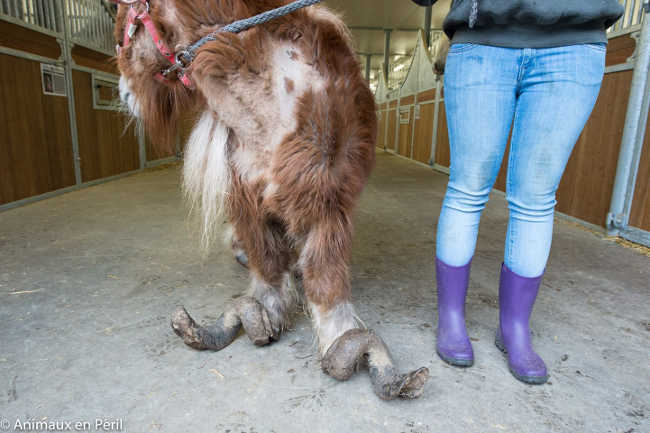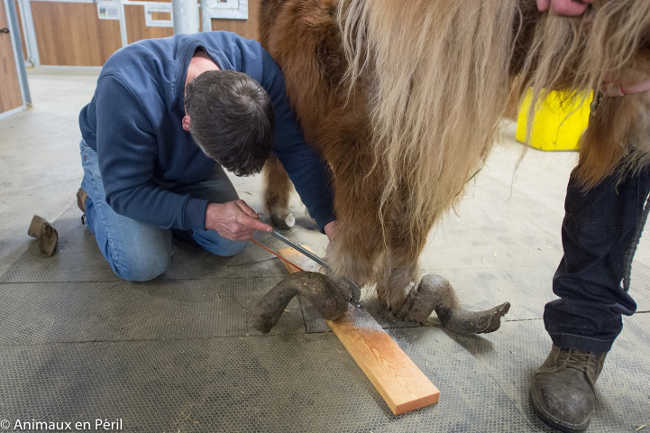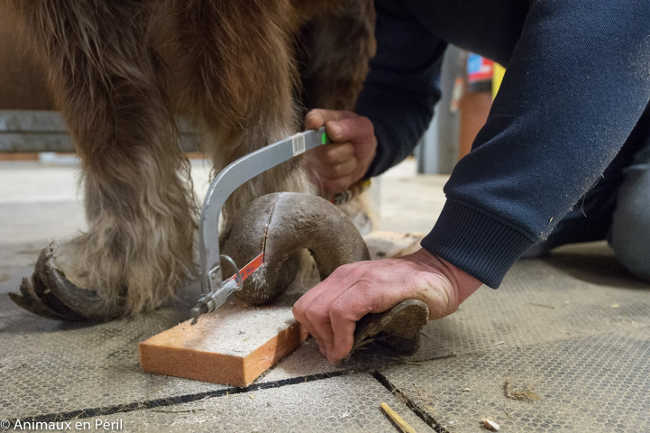 The rescue team worked on these animals, but before that they needed names. The pony was renamed Poly while the horse Everest. Then, for Poly, his hoove-cure began. He hardly knew what would happen to his poor self when the team did their job. For them, the torture had been immense. It is impossible to imagine the distress they might have gone through, and how the lack of food gnawed them from the inside. It must have felt like infinity in the confinement. The rescuers mentioned that they haven't known an equine with such long hooves in their 24 years of existence. For them, it's a terrible and unheard-of emergency.
Will they succeed?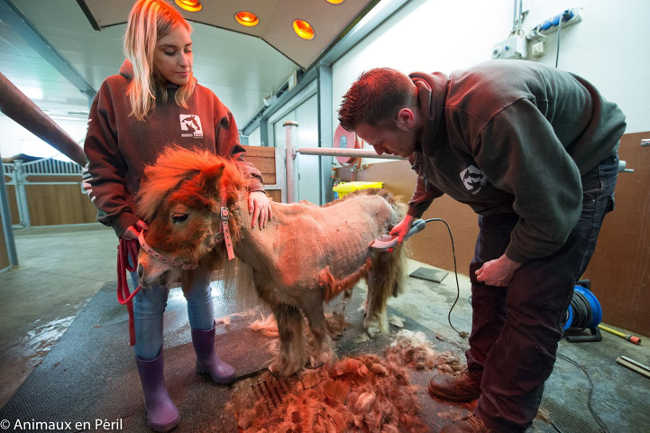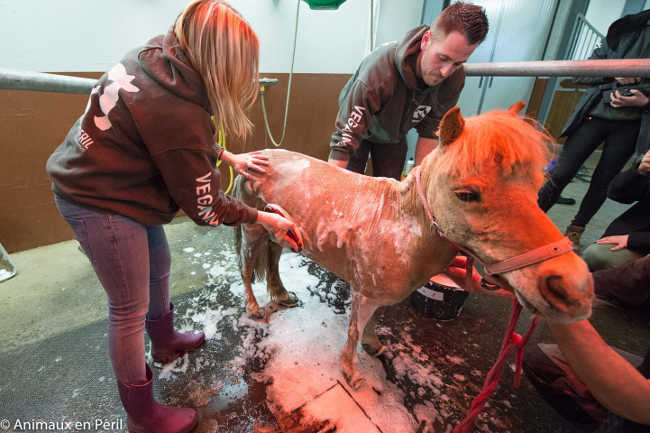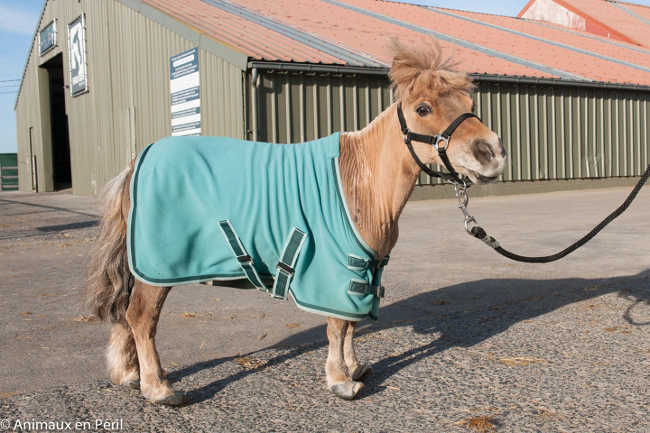 You should always trust people with truly good intentions. The makeover was over perfectly and within five days, Poly and Everest began showing signs of improvement. Poly feels much lighter now after his transformation. He's much closer to his natural self and can play around as much as they want. They are happy again! People are pushing for courts and authorities to act against the owner for his/her neglect. But it doesn't matter to us, as long as Poly is in safe hands and getting good care. We could trust their saviors.
It's a miracle for Poly and he probably knows it. Now he just wants to stay the way he is now – playful and pleased with his current companions. If you want to be part of his recovery, you could donate for Poly.