Love is blind but it is indeed rare to find true love that surpasses the boundaries of superficiality. Here we have a few odd couples who prove how magical true love is and how they transcend physical connection. They may seem odd to the world but they are super special.
---
---
Tom Robinson and Sue Brearly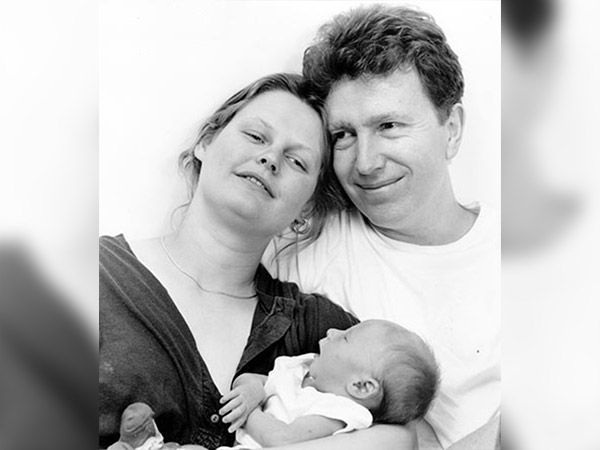 Tom was a very famous homosexual man in Britain whose song 'Glad To Be Gay' became an anthem for the gay community. However, when he met a woman, Sue Brearly, they fell in love, got married and now also have children. However, despite being with her, he still claimed to be gay.
Joelison Fernandes da Silva and Evem Medeiros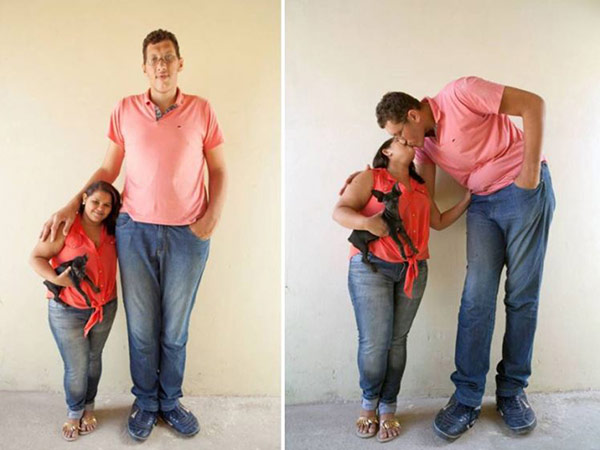 Joelison is 7 feet 8 inches tall. He had always faced a lot of difficulty in fitting into the society because he was embarrassed. However, he met Evem, 3 foot shorter than him, fell in love and got married. He was quite famous in Brazil.
Amazon Amanda and Sergio Miranda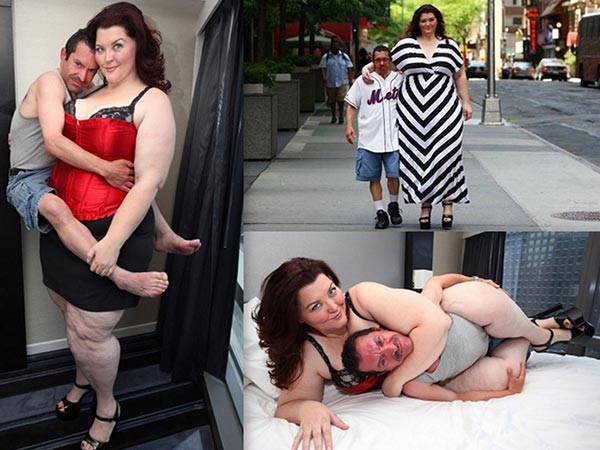 A wrestler, Amazon Amanda is 6 feet 3 inches tall and weighs 270 pounds. Sergio Miranda of New Jersey was one of her biggest fans and soon became lovers. He is 5 foot 3 inches. Sergio always liked "big women" whereas she liked short men as they try harder to please her.
Charity Pierce and Tony Sauer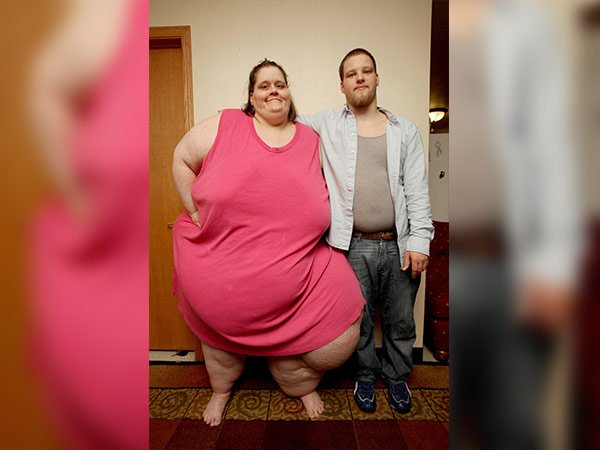 Charity is obese and she met Tony, her soon to be fiancée, through her daughter. They fell madly in love and Charity intends to shed her extra pounds before the wedding.
Anton Kraft and China Bell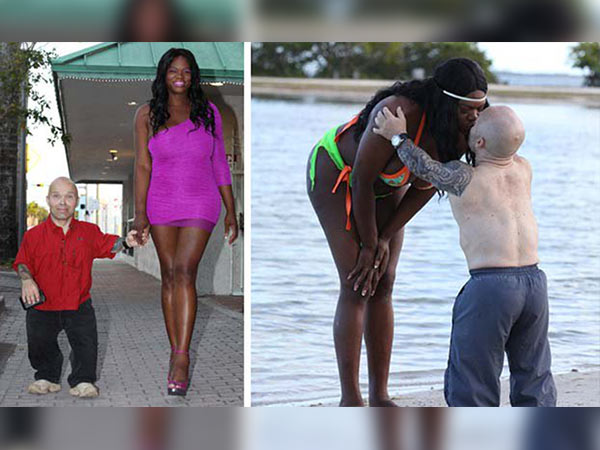 Anton is a dwarf who is said to be the strongest man in the world. Standing at 4 feet 4 inches, he claimed that he likes women a foot taller than him. However, he found love in China, a transgender woman from Florida who is 6 feet 3 inches tall. China got attracted to him when she found his weightlifting sexy and was impressed by his workout sessions.
Woody Allen and Soon-Yi Previn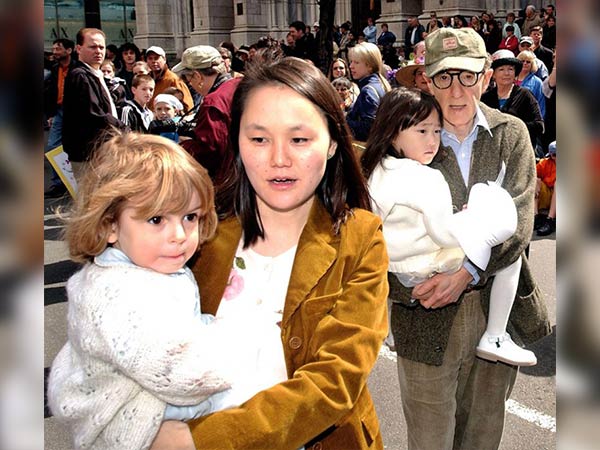 This couple used to be father-daughter who later turned into a married couple. Soon-Yi Previn is supposedly the adopted daughter of Mia Farrow, who Allen was in a relationship with for some years. It was during this time that the two fell for each other and found love in each other and got married eventually. They have also adopted two children now.