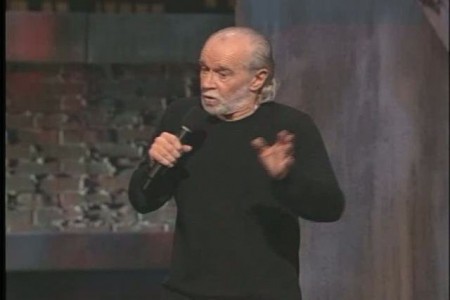 You Are All Diseased is the 16th album and 11th HBO live broadcast stand-up special by comedian George Carlin, recorded on February 6, 1999 at the Beacon Theater in New York City and released on CD in May of that year.

Legendary comedian Carlin comes back to angrily rant about airport security, germs, cigars, angels, children and parents, men, names, religion, god, advertising, Bill Jeff and minorities.
George Carlin – You Are All Diseased – Legendado from George Carlin on Vimeo.
This material belongs to HBO and is used here under fair use law.