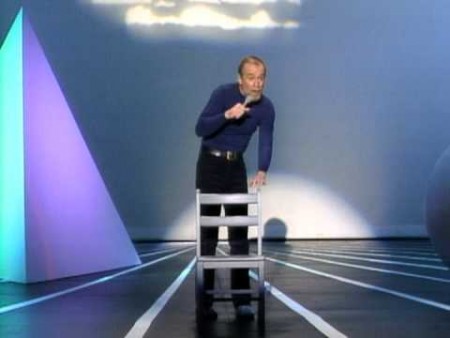 Carlin on Campus is the 10th album and fourth HBO special by American comedian George Carlin recorded April 18–19, 1984. The show features mostly new material. The opening features Carlin in Catholic School with a short version of "Class Clown" and animation shorts.

The ending features Carlin playing piano to an original song called "Armadillo Blues."
George Carlin's twelfth comedy album was also called Carlin On Campus. It includes new material, non sequiturs and extended sequences of two of his most famous routines, Baseball and Footballand An Incomplete List of Impolite Words. The content of this album is almost 50% different from the similarly titled HBO Special.
Carlin on Campus
από therustyfishplate
This material belongs to HBO and is used here under fair use law.