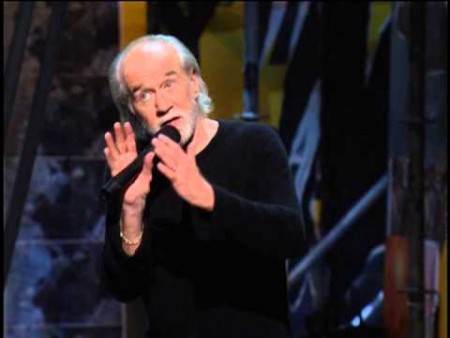 Complaints and Grievances is a 2001 George Carlin show on the Bacon Theater NYC. He begins the show talking about the 9-11 and the terrorism, he continues complaining about people needs and habits with his own way and he finally ends the show talking about the ten commandments.

This is the 17th album and twelfth HBO stand-up special by comedian George Carlin. Its working title was I Kinda Like It When a Lot of People Die, but it was renamed following the September 11, 2001 attacks. Another possible title was The Great American Cattle Drive, according to Carlin during an interview with Coast to Coast AM in the 1999.

Complaints and Grievances was nominated for the 2003 Grammy Award for Best Spoken Comedy Album.
George Carlin – Complaints And Grievances…
από crimon8
This material belongs to HBO and is used here under fair use law.